Date published: 2021-06-17
---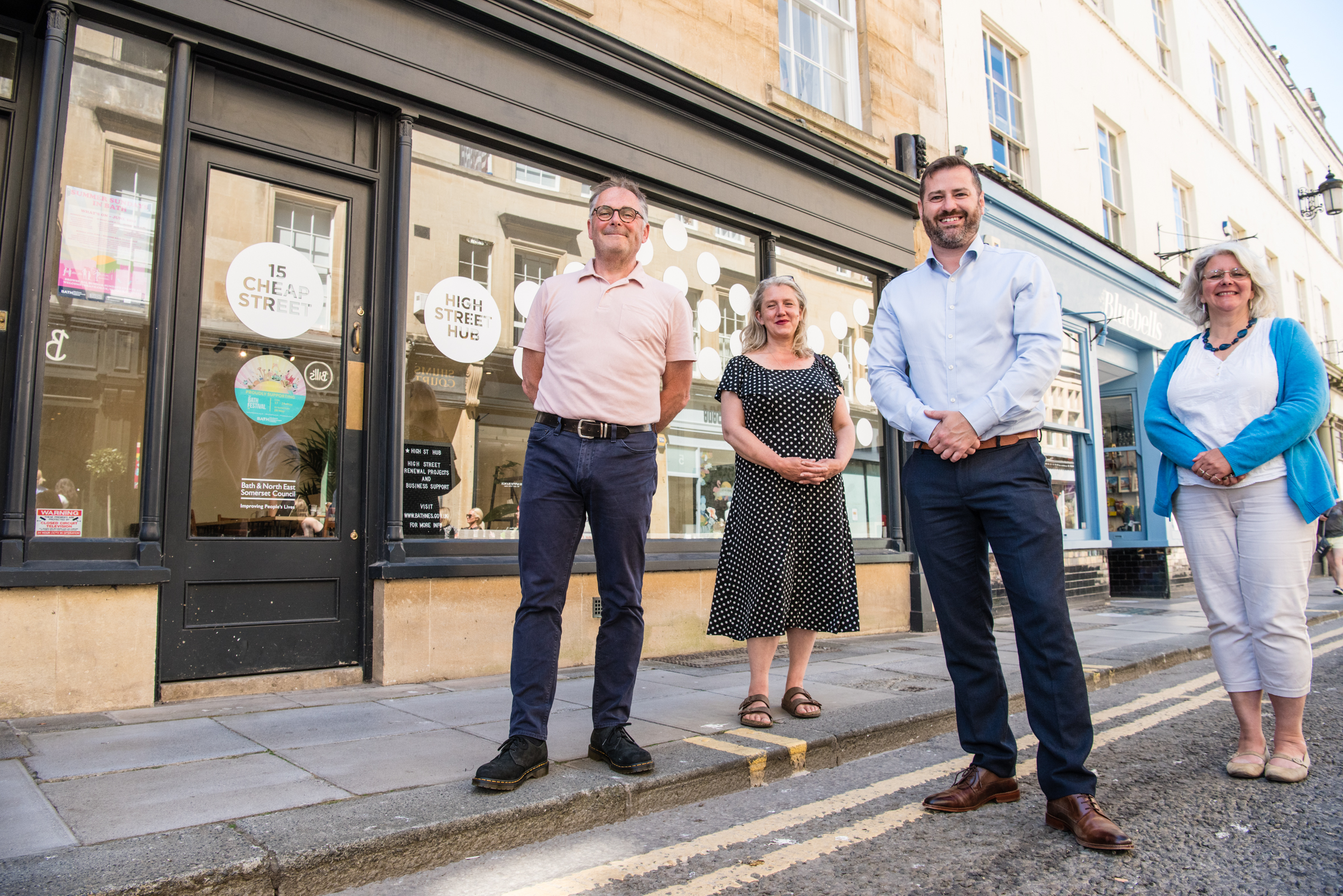 *|MC_PREVIEW_TEXT|*
Coronavirus update 17 June 2021
A message from Kevin Guy, leader of Bath & North East Somerset Council

Hello,

Like the rest of the country we are experiencing a rise in Covid cases and it is the rise in the infection rate that has contributed to the government decision to delay, for four weeks, the easing of national restrictions. This is to enable more people to get vaccinated.

As of today, people aged 21 and over are now being invited to book a Covid-19 vaccination and the message is please take up the offer without delay and get your jab. Check here for the most recent eligibility updates.

There is no doubt the four-week pause will have a significant impact on many of the hospitality venues across our area and we will continue to offer support to business as the area gets back on its feet.

I was pleased to visit The High Street Hub, in Cheap Street, which opened this week. Traders can come and speak with our teams for advice and from June 27 Bath Business Improvement District will also use the space for its Summer Sundays events.

Support also continues to be provided at the Community Wellbeing Hub. In addition to health, housing and money matters the hub provides employment and skills guidance for anyone who has been made redundant due to Covid-19, or who is unemployed. Advisors can be reached via the main Community Wellbeing Hub number, 0300 247 0050, or for more information visit the website.

Congratulations must go to James Carlin, 3SG director who has been awarded a British Empire Medal in the Queen's Birthday Honours, for services to Social Enterprise, to Interfaith Relations and to the Voluntary Sector during Covid-19. James and the many volunteers and staff at the hub deserve recognition for the incredible work they have done supporting communities throughout the pandemic.

Next week cabinet meets to discuss Active Travel proposals, Liveable Neigbourhoods and Bath Christmas Market. You can read the full reports on these meetings here. You can read the full report here.

Have a good weekend.
A message from Becky Reynolds, Director of Public Health for Bath & North East Somerset Council

Hello,

It's clear that our Coronavirus infection rate is rising again. This is mainly because of the Delta variant that is much more transmissible, increased social mixing since some restrictions were lifted in May, and the larger proportion of younger adults in our population who until now have not been eligible for vaccination. We are working closely alongside partners including local businesses, universities, and the third sector to help keep people safe.


As of today, our rates are the same as they were in early October when they were also increasing. However, the huge difference between now and then is the vaccine. As a country we are in a privileged position compared with many countries in the world to have vaccines that are clearly weakening the chain between coronavirus infection and serious illness.

The vaccination programme is going really well in Bath and North East Somerset and our vaccination rate amongst people over the age of 35 is higher than the national rate. Have a look at the purple 'heat maps' for B&NES and England here and here. The impact of having a high proportion of people vaccinated is huge. We'll be able to do more of the things we love from holidays and hugging our loved ones, to parties and pubs. If you haven't been vaccinated, please do get both of your appointments booked.

My other main message is to test yourself regularly with the rapid lateral flow device tests. If you get a positive result or any symptoms, however minor, please get tested with a PCR test and self-isolate until you get your results. This will protect those around you. Regular testing is particularly important for those working in customer facing jobs like retail and hospitality.

Thank you for all you are doing to stop the spread of the virus and protect yourselves and those around you, and for your patience.
Current restrictions to stay in place

This week the Government announced that coronavirus restrictions would remain in place across the country, including for people who have been vaccinated, until the 19 July. This means:
You can meet indoors in a group of up to 6 people or a group of any size from 2 households
You can meet outside in a group of up to 30 people
Work from home if you can and travel safely
If you have symptoms get a test and stay at home
More information on how COVID-19 restrictions will be eased in England, read the full list of changes here.

The main change is around weddings and civil partnerships. Below is some guidance for anyone planning a wedding this summer.
Any Covid-19 symptoms ‒ you must take a PCR test

Please do not take a rapid flow test if you have Covid-19 symptoms. If you do have symptoms, you must visit a test site and take a PCR test, and then isolate until you receive your test result. Call 119 or visit here to book a test.

If you are identified as a contact of someone who has tested positive, you are now also advised to take a PCR test, even if you don't have any symptoms. This is to help quickly identify additional cases and help identify variants. You must continue to self-isolate for 10 days even if your test is negative – as you could still be incubating the virus.

There's more information about claiming financial support if you've been asked to self-isolate here.

Around one in three people with Covid-19 have no symptoms. That's why it's important we all get into the habit of regular, twice-weekly rapid testing.

Taking a rapid test is easy. You can collect a test kit from most local pharmacies or you can order a test kit for delivery to your home. You can also visit one of our rapid test and collect hubs in Bath, Keynsham or Midsomer Norton:
3 Burton Street, Bath, BA1 1BN
Ashton Way car park, Ashton Way Keynsham, BS31 2UF
South Road car park, South Road, Midsomer Norton, BA3 2DB
SAFE Summer

As lockdown eases and people are allowed close contact again with people outside of their household or support bubble, it's important to make sure individuals look after their sexual health.

SAFE is a confidential, young-person friendly network of sexual health services across BANES. Visit the website for information and advice and use our interactive map to help find your nearest services.

Did you know if you are under 25 you can pick up condoms for FREE with a C-card? Visit the website for more information on where you can register.
Cabinet considers funding Liveable Neighbourhood schemes

A decision on whether to progress and fund priority Liveable Neighbourhood schemes, which aim to create connected, healthy, inclusive communities across Bath and North East Somerset, is being considered by cabinet.
Council considers active travel schemes next steps

A decision on whether three schemes to improve walking and cycling routes in Bath to enable more active ways of travelling should go ahead to the next stage, will be made by the council's cabinet next week (June 23).
Freud, Minton, Ryan ‒ unholy trinity

Unholy trinity, opening 10 July at Bath's Victoria Art Gallery, is the first exhibition to focus on the passionate intimacy that existed between Lucian Freud (1922-2011), John Minton (1917-1957) and Adrian Ryan (1920-1998) – three gifted figurative painters striving and succeeding to build careers in a war-torn Britain when the art world functioned remarkably well.
Summer railway work in the Bristol area

Travellers are being advised to check before they travel this summer with major upgrades planned for a rail junction near Bristol Temple Meads.

The work will take place over a solid eight-week period from Saturday 10 July until Friday 3 September and will mean varying changes to some train services throughout that period.

The work to a junction will increase capacity, making it easier to get trains in and out of the station and will mean fewer delays. The upgrade also includes adding an additional line, paving the way for new suburban services.

You can check what's happening at:
Boundary Commission review

The independent Boundary Commission for England (BCE) is redrawing the map of Parliamentary constituency boundaries.

The changes will make the number of electors in each constituency more equal, thus ensuring individual votes are of broadly equal weight, and in doing so increase the number of constituencies from 533 to 543.

Go online to view and comment on the proposals. Don't miss out – contribute your local knowledge and have your say on what the new constituencies should be by 2 August 2021.
EU Settlement Scheme: Deadline looming

EU, EEA and Swiss citizens living in Bath & North East Somerset are being reminded about the deadline to apply to the EU Settlement Scheme to continue living in the UK after June 30 2021.

If you're an EU, EEA or Swiss citizen, you and your family can apply to the EU Settlement Scheme. You can also apply if you're the family member of an eligible person of Northern Ireland.

The EEA includes the EU countries and also Iceland, Liechtenstein and Norway.

If your application is successful, you'll get either settled or pre-settled status. The EU Settlement Scheme is open. You can apply now if you meet the criteria.

Bristol City Council is holding a webinar next week to provide advice to employers, community workers, and carers about the EU Settlement Scheme. The online session is being held on Monday 7 June 2021 between 13:00–14:30, and you can register here.

The deadline for applying is 30 June 2021. You must usually have started living in the UK by 31 December 2020.
Latest Government guidance
Guidance for parents and carers of children attending out-of-school settings

Out-of-school settings and wraparound childcare providers can offer provision to all children, without restriction on the reasons for which they may attend.
Demonstrating your COVID-19 vaccination status when travelling abroad

How to demonstrate your coronavirus vaccination status to show that you have had a full course (2 doses) of the COVID-19 vaccine and access this status when travelling abroad.
Domestic abuse

Southside provides help to people who live in Bath & North East Somerset who are at risk of domestic violence and abuse. The working hours are 9-5pm Monday-Thursday, and 9-4pm Fridays. Local support services can be found here.
Future Bright

Future Bright offers free careers coaching, training and support to help residents develop the skills and confidence needed to take the next step, with careers coaches helping you develop a personalised action plan and make it a reality. You can access the service if you are:
aged 18 and over
in paid work (this includes zero hours and self-employed) and are receiving benefits or tax credits
or they are earning less than £9.50 an hour
live in Bath & North East Somerset, South Gloucestershire or Bristol
To find out more and get in touch: www.futurebright.org.uk or call 01225 395555 for a chat with a member of the team.
Live Well B&NES adults

If you need mental health and wellbeing support go to Every Mind Matters and there's also information on these pages:

Bathnes 1BD provides information, activities and support for families and children, including mental health and emotional wellbeing. We also have a similar page for adults needing support or care, on Live Well adults.

You can call:
Avon and Wiltshire Mental Health Partnership Trust 0300 303 1320
Community Wellbeing Hub 0300 247 0050
Bath Mind Breathing Space 01225 983130 breathingspace@bathmind.org.uk
Do you look after someone else?

If you support someone who has a disability, illness, mental health condition, addiction or who needs extra help as they grow older, Bath and North East Somerset Carers' Centre is here for you.

Their friendly team will listen to any concerns you have, offer practical advice and access to free wellbeing activities to ensure you're happy and healthy in your caring role. Contact our freephone support line: 0800 038 8885 or email us. We're available 8:15am-12pm, every weekday.
Support available from the Community Wellbeing Hub

Anybody who is a resident of Bath and North East Somerset can benefit from support from the Community Wellbeing Hub. A collaboration between Bath & North East Somerset Council, Virgin Care, the 3SG and other third sector organisation representatives, the team can offer a range of support services such as mental health, returning home from hospital, income, housing and benefits advice, emergency food, as well as lifestyle services for help with stopping smoking, getting active or losing weight.

Residents who want to get back to work or change career can now get tailored advice on training and upskilling from a new Employment and Skills Pod. The Pod has been set up by the council and its partners to help people identify the type of job they could do, refer them to training opportunities and gain work experience.

To contact the Hub:
Phone: 0300 247 0050.
Email: CWHBanes@virgincare.co.uk
Website: http://communitywellbeinghub.co.uk
Text: 07870 868368
Opening hours: Monday–Friday, 9am until 5pm

If you need to contact the council about its services please ring Council Connect on 01225 394041 or email Council_connect@bathnes.gov.uk
Sight loss support

Sight Support West of England provides emotional and practical support to help people adjust to living with sight loss. Since lockdown this has been either online or over the phone. Now following careful planning, some covid-secure face-to-face support sessions are resuming on an appointment only basis.

Your Community Sight Loss Adviser will be available at Manvers Street Baptist Church, Bath on the first Wednesday each month and at Midsomer Norton Town Hall on the 4th Thursday each month.

To find out more, or make an appointment please call 0117 3224885 or email For more information on the full range of services visit www.sightsupportwest.org.uk

For more useful information visit the RNIB website: www.rnib.org.uk/
Tune in

Local radio is a great way of keeping up to date with essential information, if you don't already you should tune into BBC Radio Bristol, BBC Radio Somerset or BBC Radio Wiltshire.
Somer Valley FM covers Midsomer Norton, Radstock, Westfield and surrounding villages including Farrington, Paulton, Peasedown, Coleford and Stratton.

Broadcast online and on 97.5fm you can contact at studio@somervalleyfm.co.uk or call 01761 411 755
Bath Radio is a community radio station which has been operating as a hospital radio station for the past 50 years. It now broadcasts to the wider Bath community. Listen online.
Radio Bath provides local news and information, promotes the city and supports its businesses, charities and community organisations.
Keynsham's KTCRfm 105.8FM is now broadcasting 24/7.

KTCRfm covers Keynsham, Saltford, Hanham, Bitton, Warmley, Clutton, Timsbury, the Chew Valley and as far south as Temple Cloud. East to the eastern edge of Bath. North across South Gloucestershire to the M4 corridor and west into many parts of Bristol.
BA1 Radio have been established for a year in Bath and operate from a studio in Southside Youth Hub, broadcasting twelve hours of shows every weekday, focusing on Bath and the local community, including hourly news reports.
website: www.BA1Radio.org
call: 01225 941 080
Date published: 2021-06-17
---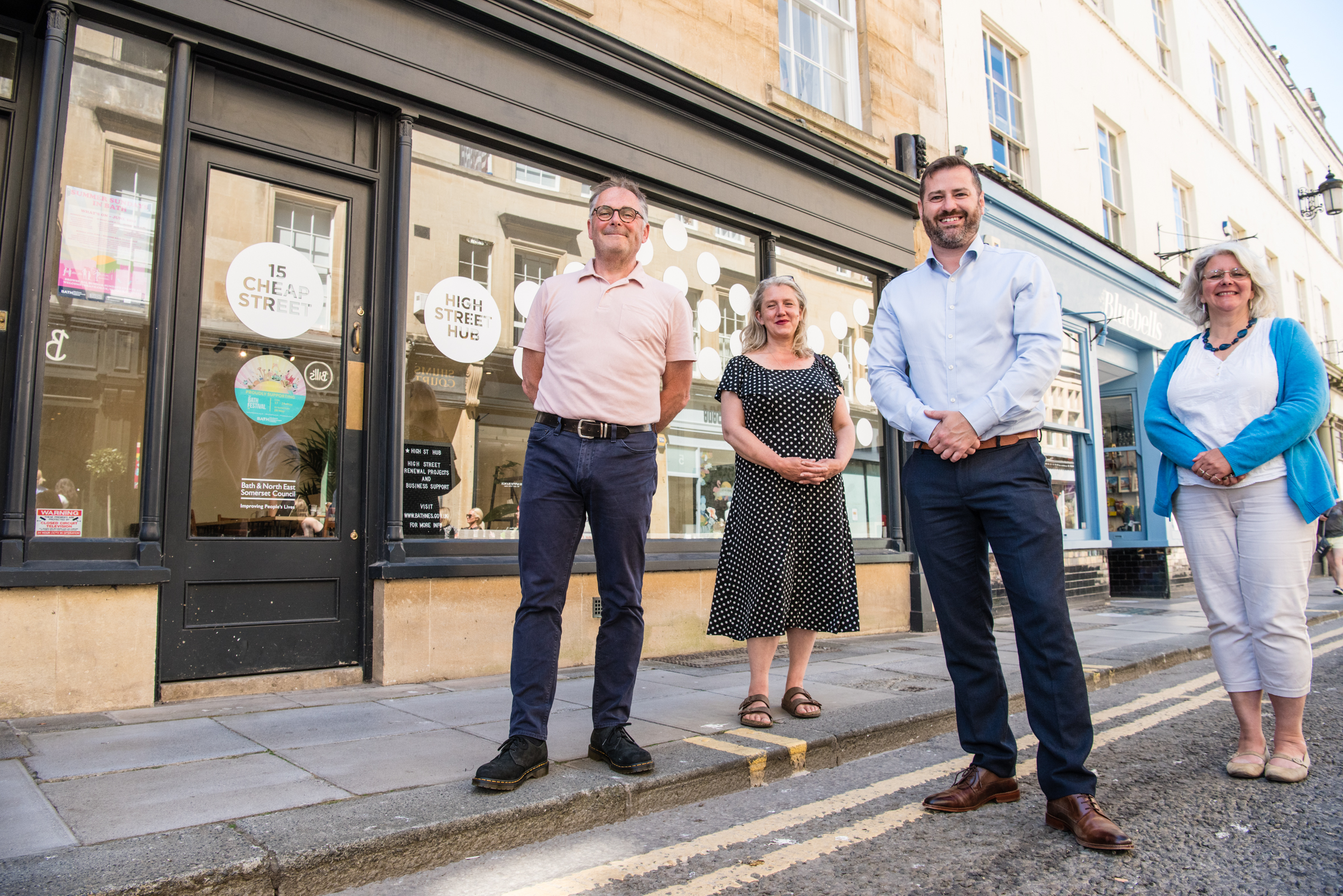 Date published: 2021-06-17
---