Date published: 2022-02-24
---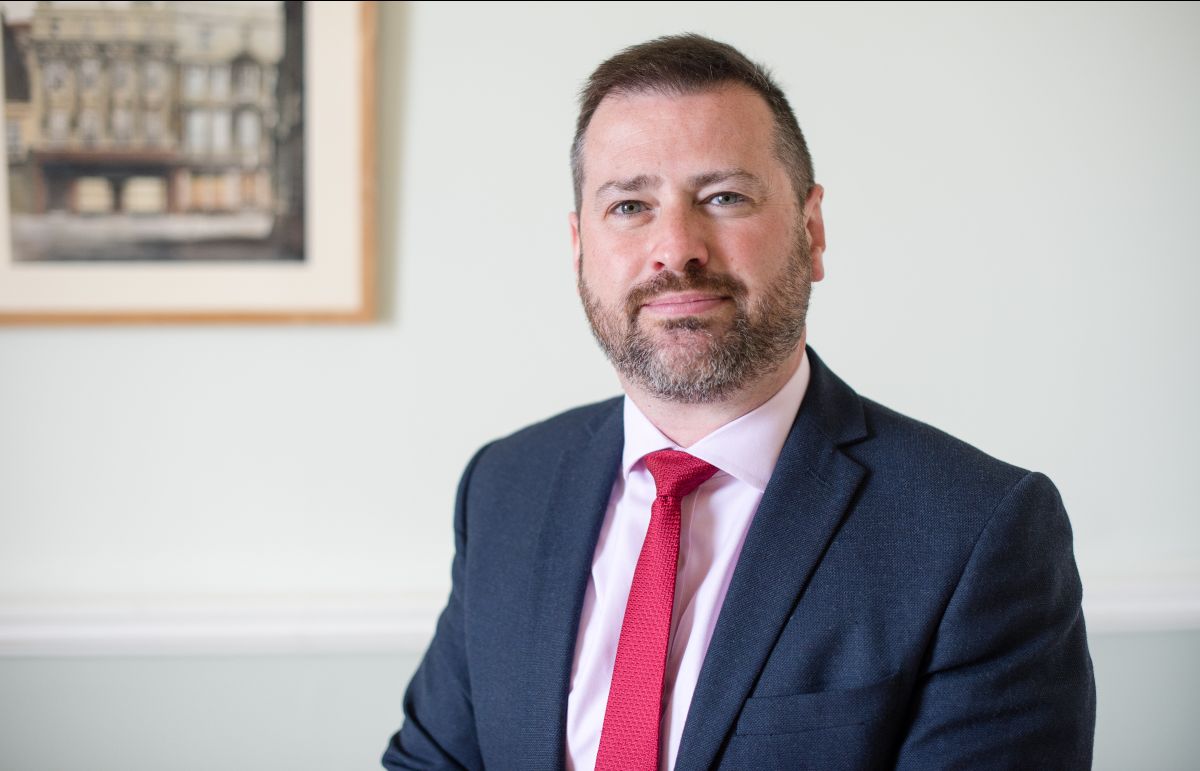 *|MC_PREVIEW_TEXT|*
Coronavirus update 24 February 2022
A message from Cllr Kevin Guy, Leader of Bath & North East Somerset Council

Hello,

Our main update this week is about the ending of national Covid-19 restrictions. Whatever we may think about these changes, Covid hasn't gone away and we are all doing our best to live with this virus, which has impacted so many people's lives. Please be assured that the council's public health team will continue to provide help and support, for example to care homes and other organisations that work with vulnerable people. Our Director of Public Health Becky Reynolds goes into more detail on this below, and you can read our latest news here.

The lifting of restrictions will come as a relief to many businesses. We will, of course, continue to distribute any Government business support grants that become available, and continue to help our high streets to recover. I have recently welcomed, personally, new businesses to our area and I look forward to welcoming more.

I am determined that the council will invest in helping businesses and communities thrive in these challenging times, whether that is through better transport or investing to tackle the climate emergency. The council has allocated more than £38m over the next five years to drive down carbon emissions. That includes a new state-of-the-art Keynsham Recycling Hub that will have on-site renewable energy generation from a solar panel array.

Last week I visited117 Newbridge Hill, formerly used as council offices, which is being converted into apartments as part of our Council House Building Programme. Despite it being a Victorian building, the apartments will include measures to lower the building's carbon footprint. The apartments are being developed by the council's housing company Aequus Construction Ltd as part of our programme for the first council housing in our area for almost 30 years. They will be allocated through Homesearch, the council's single access point for social housing in the district.

I also visited the Aequus development at Sladebrook Road in Bath, where the new homes feature air source heat pumps and solar panels, alongside electric vehicle charging points.

For more about what the council is doing to tackle the Climate and Ecological Emergency.

As this is my last e-connect for February, I wanted to reflect on the fantastic events that have been held locally to celebrate LGBT History Month, including the launch of an important film on mental health and wellbeing – produced by local organisation Boys in Mind in partnership with LGBT+ Off the Record Bath & NES – at a special webinar.

I was particularly impressed that our publicity for these events used a logo that was designed by Mia Hammond, a Year 9 student at Oldfield School in Bath, as part of a competition organised by the council to design a logo that promotes LGBT+ equality in a memorable way. We have a vibrant LGBT+ community in B&NES that should be celebrated, and I am proud that we have been flying the rainbow flag from the Guildhall this month to show our support.

For more information, please visit the council's dedicated LGBT+ webpage.

Have a good weekend.
A message from Becky Reynolds, Director of Public Health at Bath & North East Somerset Council

Hello,

This week marks a major change in how the Covid-19 pandemic is being handled in England, with the publication of the Government's Living with Covid-19 plan. The goal is to move towards managing Covid-19 in line with other respiratory viral illnesses and continue to encourage practices that can reduce their spread.

This change in direction is happening largely because of the success of the vaccination programme and new treatments for people who become ill. Nearly two years after they were first introduced, all remaining legal Covid restrictions have been removed. This means people are no longer legally required to self-isolate if they test positive for Covid; fully vaccinated close contacts and those under the age of 18 are no longer asked to test daily for 7 days; the legal requirement for close contacts who are not fully vaccinated to self-isolate has been removed; and self-isolation support payments will end.

However, Covid rates are still high and the virus hasn't gone away. There will be new variants in the future ‒ some of these will be less severe than Omicron, but others may be more severe. We are learning to live with what is a significant and very transmissible virus, and we're moving away from legal restrictions towards taking personal responsibility to protect ourselves and those who may become seriously ill if they catch Covid-19. Public health advice remains that if we have any of the main symptoms of Covid-19 we should stay at home, avoid contact with other people as much as possible, and take a PCR test, while these remain available to everyone. This is standard advice for significant and highly transmissible infections.

All of the other things we have done over the last couple of years are still important as well ‒ get vaccinated; let fresh air in if meeting indoors or, if possible, meet outside; consider wearing a face covering in crowded, enclosed spaces (especially while rates are still high); and continue with good hand and respiratory hygiene. More details can be found here.

National changes to the testing programmes have also been announced. The Government will no longer provide free universal symptomatic and asymptomatic testing for the general public from 1 April (although will provide some limited ongoing free testing for social care staff and a small number of at-risk groups). This means that local authorities are winding down their free lateral flow test programmes. In Bath and North East Somerset, the last day of operation for our asymptomatic testing site at 19 New Bond Street will be Saturday 5 March, and for the Covid-19 mobile testing van the last day will be Sunday 20 March. Please continue to use both sites until then. During March you can also collect home test kits from the following places, although less stock may be available towards the end of March:
Our libraries in Timsbury, Radstock, Bishop Sutton, Weston, Midsomer Norton, Keynsham and Bath One Stop Shop
The online ordering system or by calling 119
Local pharmacies
For the most up-to-date information regarding Covid-19 testing, please check the council website.

On this journey towards living with covid, vaccination is one of our best ways of protecting ourselves. There's also increasing evidence that people who have had one or more doses of a coronavirus vaccine are less likely to develop long covid than those who are unvaccinated.

The vaccination programme in Bath and North East Somerset has seen a great uptake. So far, 80% of those aged 12 or more have received two doses and 66% have already had their third or booster dose. This has contributed considerably to the successful reduction of infections in the community, so thank you. If you haven't had your vaccine yet – it's never too late. Look at the NHS website to find out more. You can get your vaccine in different ways ‒ see Vaccinations still available.

Thank you for all you have done over the past two years and will continue to do to help your family, friends, and neighbours stay well, safe and connected.

We understand that people who are more vulnerable may be concerned by the lifting of the restrictions, but please be reassured we are still here to support you and key settings such as care homes and other organisations that work with vulnerable people. Although the specific national restrictions for Covid-19 have ended, the council will continue to work closely with national health protection teams to prevent and manage outbreaks of Covid, as we would do with other communicable disease outbreaks.

Finally, we should recognise that finding a new balance between feeling safe, and feeling and living relatively unrestricted, can be stressful for many people. It will be important to continue to look after our own wellbeing, not just physically, but also mentally and socially, and to look out for each other. These websites have some excellent resources – helplines, downloadable resources, top tips, groups etc. Please do share them with others who may find them helpful:

Bath Mind
BSW CCG
Every Mind Matters
The rules on Covid-19 are changing from today

The government is removing the remaining domestic restrictions in England. From today, you are no longer required by law to self-isolate if you test positive for Covid-19. Stay at home if you can and avoid contact with other people.

You will not have to take daily tests or be legally required to self-isolate following contact with someone who has tested positive for COVID-19.

The Test and Trace Support Payment Scheme will end. If you were told to self-isolate before 24 February you can still make a claim up to 6 April.

There are still steps you can take to reduce the risk of catching and spreading Covid-19.
Changes in national guidance brings about closure of community testing programme

Following the government's announcement this week regarding changes in national policy relating to Covid-19, it has been confirmed that the community testing programme will come to an end by the end of March. The last day of operation for the testing site on New Bond Street in Bath is Saturday 5 March, and the last day of operation for the testing van will be Sunday 20 March. Please check the website for further details.

Up until Friday 1 April, free-of-charge home test kits can still be accessed through the national route and can be ordered online, or by calling 119 (lines are open 7am–11pm).

Test kits can currently be collected from your pharmacies and local community libraries, although availability may decrease through these local routes during May.

Don't forget to register your test results online.
If you had a Covid-19 vaccination outside England

If you've had any doses of your Covid-19 vaccine outside of England, you need to tell the NHS so that your vaccination record can be securely updated.

Visit the NHS website to book an in-person appointment to show evidence for any Covid-19 vaccinations you've had outside of England. You can use this service if you're aged 16 years old or over and have an NHS number. You can book for someone else, such as your child or someone you care for, if you have their consent. You'll need to enter their details when booking.
Vaccines for children

Last week, it was announced that children aged 5-11 would be offered a low-dose of the Covid-19 vaccine. Details of when the government will roll this out have yet to be confirmed, but there is more information on the BSW CCG website, which will be kept up-to-date with the latest information.

Children aged 12-15 are already eligible to receive two doses of the Covid-19 vaccination. If your child needs a first dose you can still book an appointment through the National Booking Service. Second dose appointments are also now available, and this appointment needs to be 12 weeks after the first dose or 12 weeks after a positive Covid-19 test.

Booster doses are also available to those 12 to 15-year-olds who are at higher risk from Covid-19 or who live with someone who has a severely weakened immune system.

The school aged immunisation service will be attending most schools in Bath and North East Somerset between February and April to vaccinate eligible children, where they have a positive consent.

In the meantime, if you would like to access vaccinations for 12 to 15-year-olds via your local vaccine centres, there is currently plenty of capacity outside of school hours. This can be booked via the National Booking System or by calling 119. Alternatively, all centres are offering a walk-in service when their centres are open, including weekends.

The full guidance is here.

Everyone aged 16 and over is now eligible for a Covid-19 booster jab. Boosters can be given if you had your second dose at least 3 months ago.

You can get your vaccine in the following ways:
Book an appointment on the National Booking System (You need to be registered with a GP surgery in England to use this service. You can register with a GP if you do not have one).
If you cannot book appointments online, you can call 119 free of charge (lines are open 7am to 11pm). You can speak to a translator if you need to. If you have difficulties communicating or hearing, or are a British Sign Language (BSL) user, you can use textphone 18001 119 or the NHS 119 BSL interpreter service.
Get your vaccination at a walk-in clinic (no need to book or be registered with a GP). To find a walk-in clinic near you, please go to the NHS website. Bath Racecourse are currently offering walk-ins to those 12 and over, please visit the NHS website for more details.
If you've had a positive Covid-19 test, you need to wait before getting any dose of the vaccine. You need to:
Aged 18 years-old or over: wait 4 weeks (28 days)
Aged 12 to 17-years-old: wait 12 weeks (84 days)
Aged 12 to 17-years-old and at high-risk from Covid-19: wait 4 weeks (28 days)
This starts from the date you had symptoms, or the date of the positive test if you did not have any symptoms.

Don't forget, you can take the Park and Ride bus service (no. 31) from Milsom St (Bath City Centre) to Bath Racecourse. A free shuttle service continues to run from the Park & Ride on the hour and on the half hour to Bath Racecourse, returning from the Racecourse to the Park & Ride at quarter past and quarter to the hour. Most shuttles are wheelchair accessible, but we cannot guarantee this. Please check the Bath Racecourse shuttle timetable.

Please note, the shuttle service from Lansdown Park & Ride to Bath Racecourse will stop on 1 March 2022.

If you find it difficult to get to a Covid-19 vaccination site due to accessibility, please call the Community Wellbeing Hub on 0300 247 0050. Lines are open Monday to Friday 9am until 5pm. The Hub will be able to arrange for a community transport provider to pick you up, take you to the vaccination site, and drop you home afterwards. There may be a charge for this service.

If you have any questions about the booster, watch this helpful video featuring Uzo Ibechukwu, Chief Pharmacist at the RUH Bath, who explains the difference getting the booster will make to you.
Bath CIL funding applications consultation

We are asking you to help us decide whether any projects from a shortlist of five should receive funding from the Neighbourhood Community Infrastructure Levy (CIL) for Bath.

To have your say, submit your responses via our online questionnaire by 5pm on Thursday 3 March 2022.

You can choose more than one project, and all we ask is that you tell us why your chosen project or projects should receive some funding.
Support your employees' mental health and wellbeing

Business leaders are being offered support with the mental health and wellbeing of their workforce, thanks to the West of England's Thrive at Work programme. The free eLearning programme 'Managing Mental Health at Work' is designed to give managers, in small to medium sized businesses, the confidence and skills to have supportive conversations with their staff about mental health and wellbeing.

Employees can benefit from a range of resources including: Wellness Action Plans, suicide awareness training and 24/7 support and connect. For more information about the Thrive at Work programme and free eLearning for managers, visit the Growth Hub.
Half-term library activities

This half term our libraries are running even more activities than usual. Why not pop down to your local library and join in the fun? Find out our opening hours.
Recycling & rubbish collections

Our service is under pressure, please help our crews by sorting your recycling to help speed up collections. Keep missed boxes out and we'll get to them as soon as we can. Please be patient – our crews will get to you. Updates can be found here.
Latest Government guidance
Employment and Skills Pod

Are you returning to work after a short or long break? Perhaps you are already in work and planning to change the direction of your career? The Employment & Skills Pod can help you find the right opportunities.

Call us now on 0300 247 0050 or email us on EmploymentSkills_Pod@bathnes.gov.uk. You can also find out more on the website.
Live Well B&NES: information for all

A web-based resource providing information, signposting and support to residents in Bath & North East Somerset has launched.

Live Well B&NES provides a wealth of useful information, signposting and resources for families, including Ofsted registered childcare, children and young people with additional needs (our SEND Local Offer) and adults needing care or support to live independently.

Information, services and groups are regularly added to Live Well B&NES. If you work with, support, provide services or run groups for children and young people or for adults needing care or support (such as older people, adults with physical disabilities and/or sensory impairments, people living with mental ill health), and haven't already registered - make sure you're included! It's free and takes less than five minutes to register.

Find out more:
https://livewell.bathnes.gov.uk/
www.facebook.com/livewellbathnes
www.instagram.com/Youth_Info_Bathnes
Future Bright

Do you know someone who is in work and wants to take the next step in their career? Future Bright offers FREE careers coaching, support and access to training. Future Bright Careers Coaches work with local residents to develop the skills and confidence needed to improve their work and pay. Check out the Future Bright newsletter to read about those who have already benefitted from the project.

For more information go to www.futurebright.org.uk or give us a call 01225 395555.
Specialised dementia groups in B&NES

Age UK Bath & North East Somerset are starting two new specialised Dementia Groups, which are now running weekly in Midsomer Norton & Bath.

These groups are a safe, fun environment for people to come for activities and friendship. Staff are trained in Maintenance Cognitive Behaviour Therapy which helps concentration, confidence, memory and wellbeing.

You can find out more here or call 01225 466135.
Do you look after someone else?

If you support someone who has a disability, illness, mental health condition, addiction or who needs extra help as they grow older, Bath and North East Somerset Carers' Centre is here for you.

Their friendly team will listen to any concerns you have, offer practical advice and access to free wellbeing activities to ensure you're happy and healthy in your caring role. Contact our freephone support line: 0800 038 8885 or email us. We're available 9am-1pm, every weekday.

Look out for Young Carers Action Day on March 16 a national awareness day raising awareness of children who provide care to someone in their family. The theme this year is about 'tackling isolation' ‒ read here for more information.
Support available from the Community Wellbeing Hub

Anybody who is a resident of Bath and North East Somerset can benefit from support from the Community Wellbeing Hub, including those people who are isolating due to testing positive for Covid-19 or being in contact with someone who has Covid-19.

A collaboration between Bath & North East Somerset Council; HCRG Care Group; the 3SG; Bath and North East Somerset, Swindon and Wiltshire Clinical Commissioning Group; and other third sector organisation representatives. The team can offer a range of support services such as mental health, returning home from hospital, income, housing and benefits advice, emergency food, as well as lifestyle services for help with stopping smoking, getting active or losing weight.

To contact the Hub:
Phone: 0300 247 0050.
Email: cwhbanes@hcrgcaregroup.com
Website: http://communitywellbeinghub.co.uk
Text: 07870 868368
Opening hours: Monday–Friday, 9am until 5pm

If you need to contact the council about its services please ring Council Connect on 01225 394041 or email Council_connect@bathnes.gov.uk
Domestic abuse

Southside provides help to people who live in Bath & North East Somerset who are at risk of domestic violence and abuse. The working hours are 9am-5pm Monday-Thursday, and 9am-4pm Fridays. Local support services can be found here.
Sight loss support

Sight Support West of England provides emotional and practical support to help people adjust to living with sight loss. Since lockdown this has been either online or over the phone. Now following careful planning, some Covid-secure face-to-face support sessions are resuming on an appointment only basis.

Your Community Sight Loss Adviser will be available at Manvers Street Baptist Church, Bath on the first Wednesday each month and at Midsomer Norton Town Hall on the 4th Thursday each month.

To find out more, or make an appointment please call 0117 3224885 or email For more information on the full range of services visit www.sightsupportwest.org.uk

For more useful information visit the RNIB website: www.rnib.org.uk/
Tune in

Local radio is a great way of keeping up to date with essential information, if you don't already you should tune into BBC Radio Bristol, BBC Radio Somerset or BBC Radio Wiltshire.
Somer Valley FM covers Midsomer Norton, Radstock, Westfield and surrounding villages including Farrington, Paulton, Peasedown, Coleford and Stratton.

Broadcast online and on 97.5fm you can contact at studio@somervalleyfm.co.uk or call 01761 411 755
Bath Radio is a community radio station which has been operating as a hospital radio station for the past 50 years. It now broadcasts to the wider Bath community. Listen online.
Radio Bath provides local news and information, promotes the city and supports its businesses, charities and community organisations.
Keynsham's KTCRfm 105.8FM is now broadcasting 24/7.

KTCRfm covers Keynsham, Saltford, Hanham, Bitton, Warmley, Clutton, Timsbury, the Chew Valley and as far south as Temple Cloud. East to the eastern edge of Bath. North across South Gloucestershire to the M4 corridor and west into many parts of Bristol.
Date published: 2022-02-24
---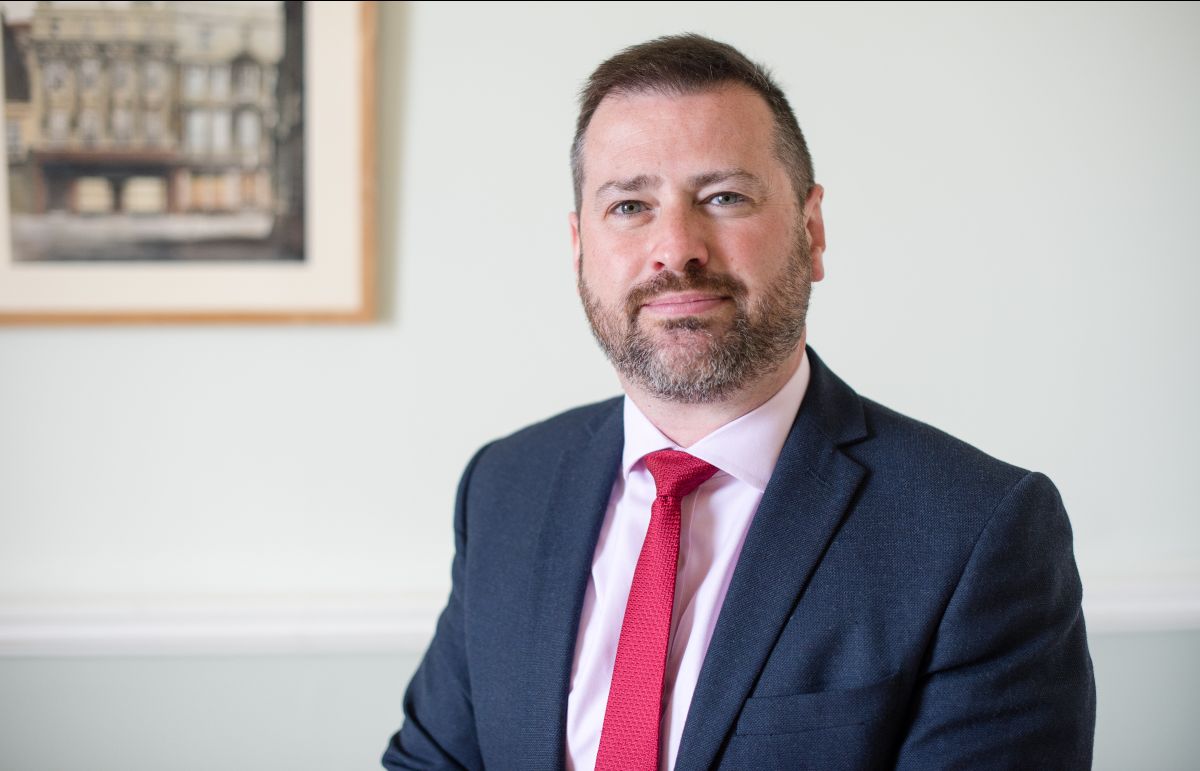 Date published: 2022-02-24
---