Date published: 2021-08-05
---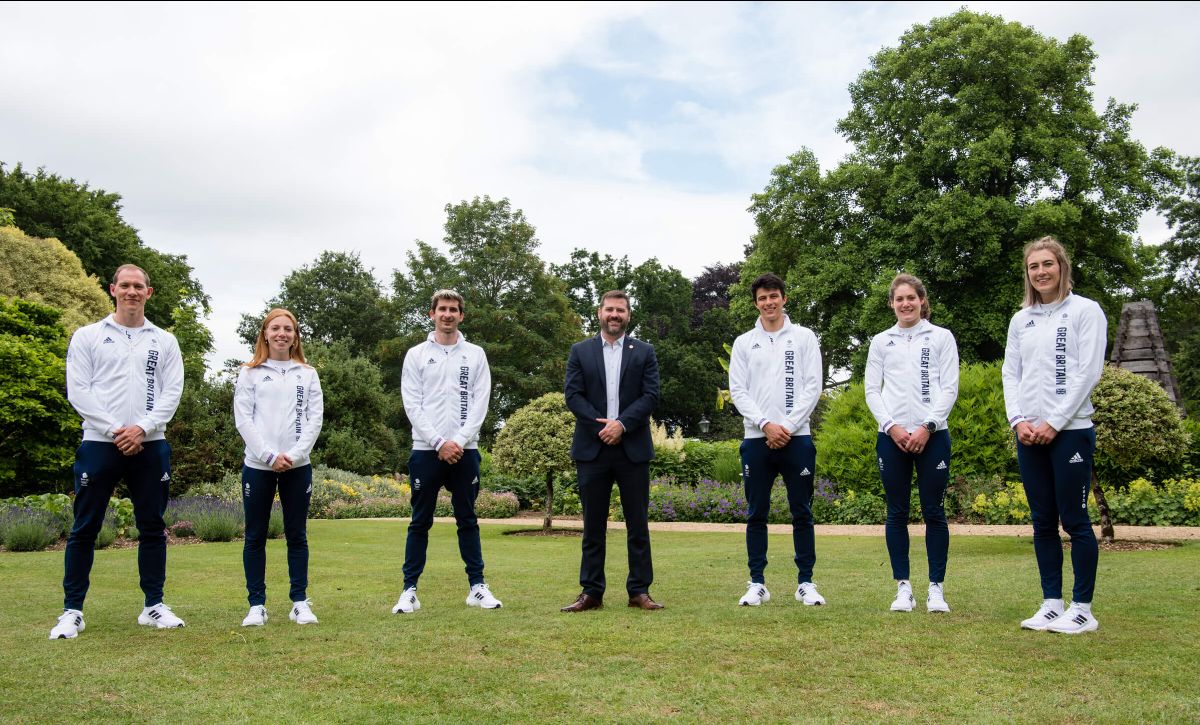 *|MC_PREVIEW_TEXT|*
Coronavirus update 5 August 2021
A message from Kevin Guy, leader of Bath & North East Somerset Council

Hello,

I feel proud and privileged to serve as leader of Bath & North East Somerset Council. Nothing can have made me prouder though of our community than hearing about the experiences of the five families who were the first to be welcomed to Bath in 2016 as part of the Syrian refugee resettlement programme.

It is a testament to what a great place our area is that these families have chosen to remain living in Bath now they have been granted indefinite leave to remain. I am delighted that they now enjoy safe and happy lives. They have achieved so much since they arrived here, with one of the parents having trained as a teaching assistant and now working full-time in a school. Another gained qualifications in British Sign Language to be able to communicate with her child, who is hearing impaired. Other parents have secured retail and voluntary work, with one attending university to complete a degree in business management. I know you will all join with me in wishing the families well.

It has also been good to see Covid cases in our area continue to fall this week, but the rate of decline is slowing and it's really important that we continue to take care of each other and ‒ above all ‒ that we get fully vaccinated. Meanwhile, though, our health, care and ambulance services are under significant pressures. Remember you can call the Community Wellbeing Hub on 0300 247 0050 for support with wellbeing and our Livewell web pages contain a lot of useful information on services, groups and organisations related to health, care and wellbeing, for all ages.

Another source of pride in our area is of course the performance of Team Bath at the Tokyo Olympics. University of Bath-based swimmers are bringing home an incredible eight Olympic medals from Tokyo, seven of them gold. My congratulations to them and to all the coaches and other team members who've helped in these achievements.

As you can imagine, as I was lucky enough to meet them before they left for Tokyo, as pictured above, I look forward to rooting this weekend for Joe Choong, Jamie Cooke, Kate French and Jo Muir ‒ Team GB's modern pentathletes, who train at Pentathlon GB's National Training Centre in the Team Bath Sports Training Village. Best of luck! You can keep updated on the impact that Team Bath is having in Tokyo here.

Have a good weekend.
Look out for our new mobile testing van

A new mobile testing van helping people get tested for coronavirus and handing out free rapid Covid-19 test kits will be visiting different parts of the district from next Monday. You can find out where it's going to be ahead of time by visiting the council website.

The bright green van will be touring supermarkets, shopping centres, trading estates, day care centres, and various other locations for the next two months, offering supervised lateral flow testing for those without symptoms.

You don't need to book – just turn up and have a supervised test or collect LFTs to take home. Trained outreach workers will be aboard the van, so people can also ask any questions about testing, support to self-isolate, vaccination or other COVID-19 queries.

Around one in three people with Covid-19 have no symptoms. That's why it's important we all get into the habit of regular, twice-weekly rapid testing.

Taking a rapid test is easy. You can collect a test kit from most local pharmacies or you can order a test kit for delivery to your home. You can also visit our rapid test and collect hubs in Bath: 3 Burton Street, Bath, BA1 1BN.

Test kits are also available at the following locations:
Timsbury Library
Radstock Library
Bishop Sutton library
Love Weston Library
Midsomer Norton Library and Information Centre
Keynsham Library and Information Centre
Bath One Stop Shop (Lewis House, Manvers Street)
Vaccine bus returning to Bath next week

If you've still not had your vaccine, then get on board the Vaccine Bus next week, which will be running walk-in clinics between 10am and 6:30pm in Bath, with a break from 1-1.30pm for lunch.

The bus will be at The Hub in Mulberry Park on Monday 9 August, offering a first or second dose (providing there has been over eight weeks since the first dose) of the Pfizer vaccine for anyone aged 18-39 years old, including pregnant women ‒ and the Oxford/AstraZeneca vaccine for those aged 40 and over.

On Tuesday 10 August to Friday 13 August the bus will be on Bath Street near Primark, in Bath city centre. The bus will be offering Pfizer to anyone aged 18-39 years old. First or second doses will be available (providing there has been over eight weeks since the first dose).

Walk-in clinics are also still available at Bath Racecourse on non-race days – please check for when events are being held. Doses of both Pfizer and AstraZeneca are available. And First bus is continuing to offer free journeys for anyone travelling to the Racecourse to get vaccinated.

Other walk-in clinics are also being run - find out where here: the latest walk-in clinics are being held across Bath and North East Somerset.

Visit www.bswccg.nhs.uk for more information on the vaccine rollout, and details of all local health and care services.
What is the current guidance about Covid-19?

Despite case numbers decreasing, coronavirus remains a serious health risk. It's important that we all stay cautious and help protect yourself and others. Check the latest government guidance here.

Let's look after each other. Covid-19 hasn't gone away.
Improvements on A4 Bristol to Bath

Find out more about the Bristol to Bath Corridor project, which is being led by the West of England Combined Authority and delivered in partnership with Bath & North East Somerset Council and Bristol City Council. It aims to improve travel between Bath and Bristol through better bus services and enabling more cycling and walking.
The Triangle newsletter out now

The new issue of the Bath and North East Somerset, Swindon and Wiltshire (BSW) Partnership Integrated Care System's newsletter The Triangle is available to read now.

The BSW Partnership ICS is a collective organisation where local authorities, hospitals, GPs, a mental health service provider, an ambulance trust, community health providers and voluntary organisations all work together. Collectively they look to improve and coordinate services and plan in a way that improves health for everyone and reduces inequalities between different groups.
Mobile Library – coming to a village near you

If you're looking for something to do with the children this summer, why not visit the mobile library and choose a book? The mobile service runs a fortnightly timetable to villages and outlying areas of the district. You can find out where it goes here.

Anything you can do in our main libraries and community run libraries, you can do on the mobile library. With a free library membership card, residents have access to 2.5 million items, and can reserve items for free. The membership card is also a passport to more free digital services including e-books, e-audio, magazines, comics and newspapers. You can borrow up to 20 items and keep them for up to four weeks.

For more info, contact us on Mobile_Library@BATHNES.GOV.UK or call Council Connect 01225 39 40 41.
Latest Government guidance
Future Bright

Future Bright offers free careers coaching, training and support to help residents develop the skills and confidence needed to take the next step, with careers coaches helping you develop a personalised action plan and make it a reality. You can access the service if you are:
aged 18 and over
in paid work (this includes zero hours and self-employed) and are receiving benefits or tax credits
or they are earning less than £9.50 an hour
live in Bath & North East Somerset, South Gloucestershire or Bristol
To find out more and get in touch: www.futurebright.org.uk or call 01225 395555 for a chat with a member of the team.
Live Well B&NES adults

If you need mental health and wellbeing support go to Every Mind Matters and there's also information on these pages:

Bathnes 1BD provides information, activities and support for families and children, including mental health and emotional wellbeing. We also have a similar page for adults needing support or care, on Live Well adults.

You can call:
Avon and Wiltshire Mental Health Partnership Trust 0300 303 1320
Community Wellbeing Hub 0300 247 0050
Bath Mind Breathing Space 01225 983130 breathingspace@bathmind.org.uk
Do you look after someone else?

If you support someone who has a disability, illness, mental health condition, addiction or who needs extra help as they grow older, Bath and North East Somerset Carers' Centre is here for you.

Their friendly team will listen to any concerns you have, offer practical advice and access to free wellbeing activities to ensure you're happy and healthy in your caring role. Contact our freephone support line: 0800 038 8885 or email us. We're available 8:15am-12pm, every weekday.
Support available from the Community Wellbeing Hub

Anybody who is a resident of Bath and North East Somerset can benefit from support from the Community Wellbeing Hub, including those people who are isolating due to testing positive for Covid-19 or being in contact with someone who has Covid-19.

Originally a collaboration between Bath & North East Somerset Council; Virgin Care; the 3SG; Bath and North East Somerset, Swindon and Wiltshire Clinical Commissioning Group; and other third sector organisation representatives, the team can offer a range of support services such as mental health, returning home from hospital, income, housing and benefits advice, emergency food, as well as lifestyle services for help with stopping smoking, getting active or losing weight.

Residents who want to get back to work or change career can now get tailored advice on training and upskilling from a new Employment and Skills Pod. The Pod has been set up by the council and its partners to help people identify the type of job they could do, refer them to training opportunities and gain work experience.

To contact the Hub:
Phone: 0300 247 0050.
Email: CWHBanes@virgincare.co.uk
Website: http://communitywellbeinghub.co.uk
Text: 07870 868368
Opening hours: Monday–Friday, 9am until 5pm

If you need to contact the council about its services please ring Council Connect on 01225 394041 or email Council_connect@bathnes.gov.uk
Domestic abuse

Southside provides help to people who live in Bath & North East Somerset who are at risk of domestic violence and abuse. The working hours are 9-5pm Monday-Thursday, and 9-4pm Fridays. Local support services can be found here.
Sight loss support

Sight Support West of England provides emotional and practical support to help people adjust to living with sight loss. Since lockdown this has been either online or over the phone. Now following careful planning, some covid-secure face-to-face support sessions are resuming on an appointment only basis.

Your Community Sight Loss Adviser will be available at Manvers Street Baptist Church, Bath on the first Wednesday each month and at Midsomer Norton Town Hall on the 4th Thursday each month.

To find out more, or make an appointment please call 0117 3224885 or email For more information on the full range of services visit www.sightsupportwest.org.uk

For more useful information visit the RNIB website: www.rnib.org.uk/
Tune in

Local radio is a great way of keeping up to date with essential information, if you don't already you should tune into BBC Radio Bristol, BBC Radio Somerset or BBC Radio Wiltshire.
Somer Valley FM covers Midsomer Norton, Radstock, Westfield and surrounding villages including Farrington, Paulton, Peasedown, Coleford and Stratton.

Broadcast online and on 97.5fm you can contact at studio@somervalleyfm.co.uk or call 01761 411 755
Bath Radio is a community radio station which has been operating as a hospital radio station for the past 50 years. It now broadcasts to the wider Bath community. Listen online.
Radio Bath provides local news and information, promotes the city and supports its businesses, charities and community organisations.
Keynsham's KTCRfm 105.8FM is now broadcasting 24/7.

KTCRfm covers Keynsham, Saltford, Hanham, Bitton, Warmley, Clutton, Timsbury, the Chew Valley and as far south as Temple Cloud. East to the eastern edge of Bath. North across South Gloucestershire to the M4 corridor and west into many parts of Bristol.
BA1 Radio have been established for a year in Bath and operate from a studio in Southside Youth Hub, broadcasting twelve hours of shows every weekday, focusing on Bath and the local community, including hourly news reports.
website: www.BA1Radio.org
call: 01225 941 080
Date published: 2021-08-05
---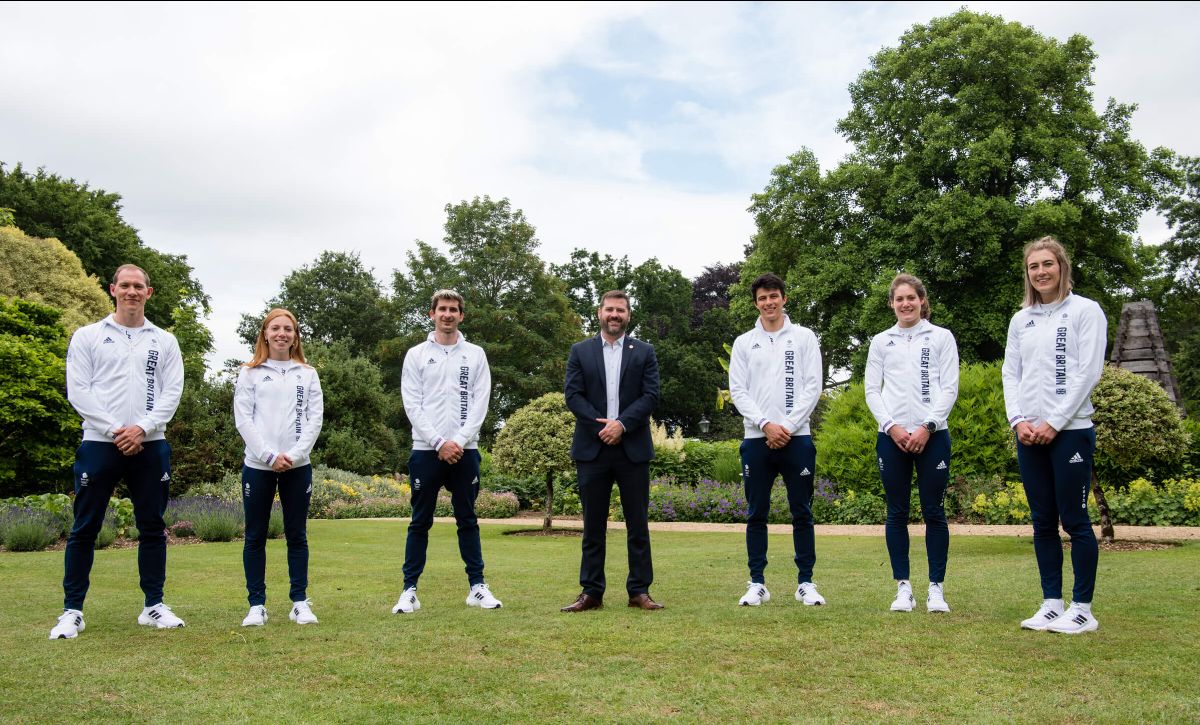 Date published: 2021-08-05
---