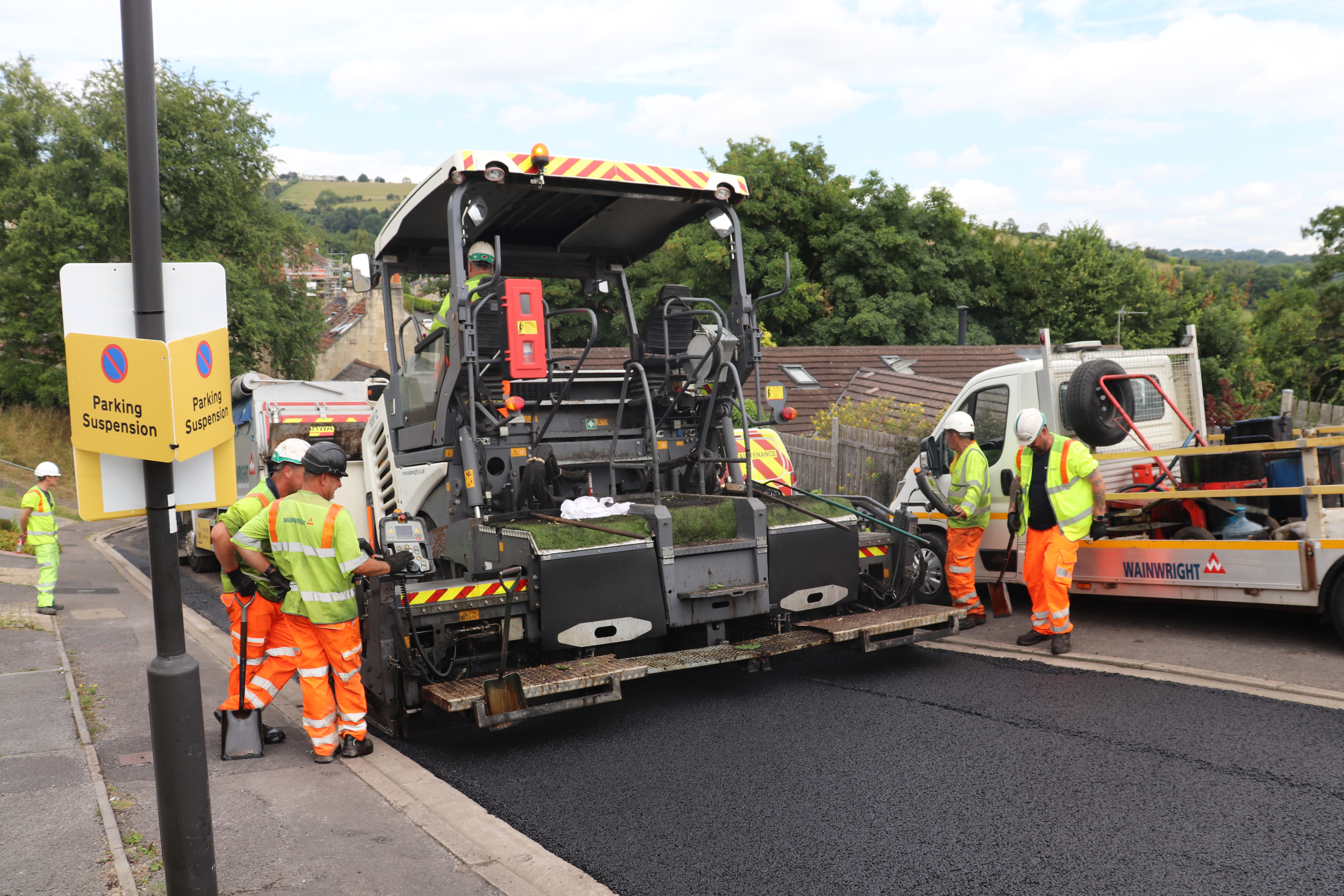 Approximately 16.5km of highway has been resurfaced across Bath and North East Somerset this year as the council completes its resurfacing programme.  
The council, which looks after 1,102km of highway, completed its road resurfacing programme on time and under budget, despite the challenges posed by rising material costs. In total 114,955m2 of highway, an area equivalent to 16 football pitches, has been brought back to a high standard.
Working in partnership with its contractor VolkerHighways, the council has completed 26 road resurfacing schemes, including the A4 through Saltford, Churchill Gyratory in Bath, Wellsway in Keynsham and A368 at Chelwood.
The final scheme of the programme was the A368 through West Harptree, which was finished 10 November.
The council's ongoing patching programme, which involves smaller resurfacing schemes, has so far seen an additional 44,132m2 of highway resurfaced. So far this year 27 of these schemes have been completed across the region.
In advance of each scheme safety inspections are carried out and roads in the worst condition were prioritised and repaired first.
Alongside the delivery of the resurfacing programme between April and November, the council's Highways team also:
Repaired 1,708 potholes

Carried out 6,344 planned highway safety inspections

Completed 1,702 reactive highway inspections
Councillor David Wood, cabinet member for Neighbourhood Services, said: "Maintaining our highway network to a high standard is essential for road safety, and a lot of work goes into these schemes which have to be carefully managed to minimise the impact on residents and businesses.
"We're glad we could deliver on all the planned schemes and hope residents in those areas where work's been completed are now benefitting from safer, smoother and quieter roads."
During the course of the year the council and VolkerHighways have worked with a host of contractors including Wainwrights, Miles Macadam, F1 Lining and Hooke Highways (traffic management) to safely deliver the schemes to a high standard.
Over the coming months the Highways team will start to draw up next year's programme of work looking at defects reported by residents via FixMyStreet and carrying out carriageway surveys and site inspections.
To report a problem with the council's roads, pavements or parks visit: https://fix.bathnes.gov.uk/ 
WATCH: How we resurface our highways.
ENDS