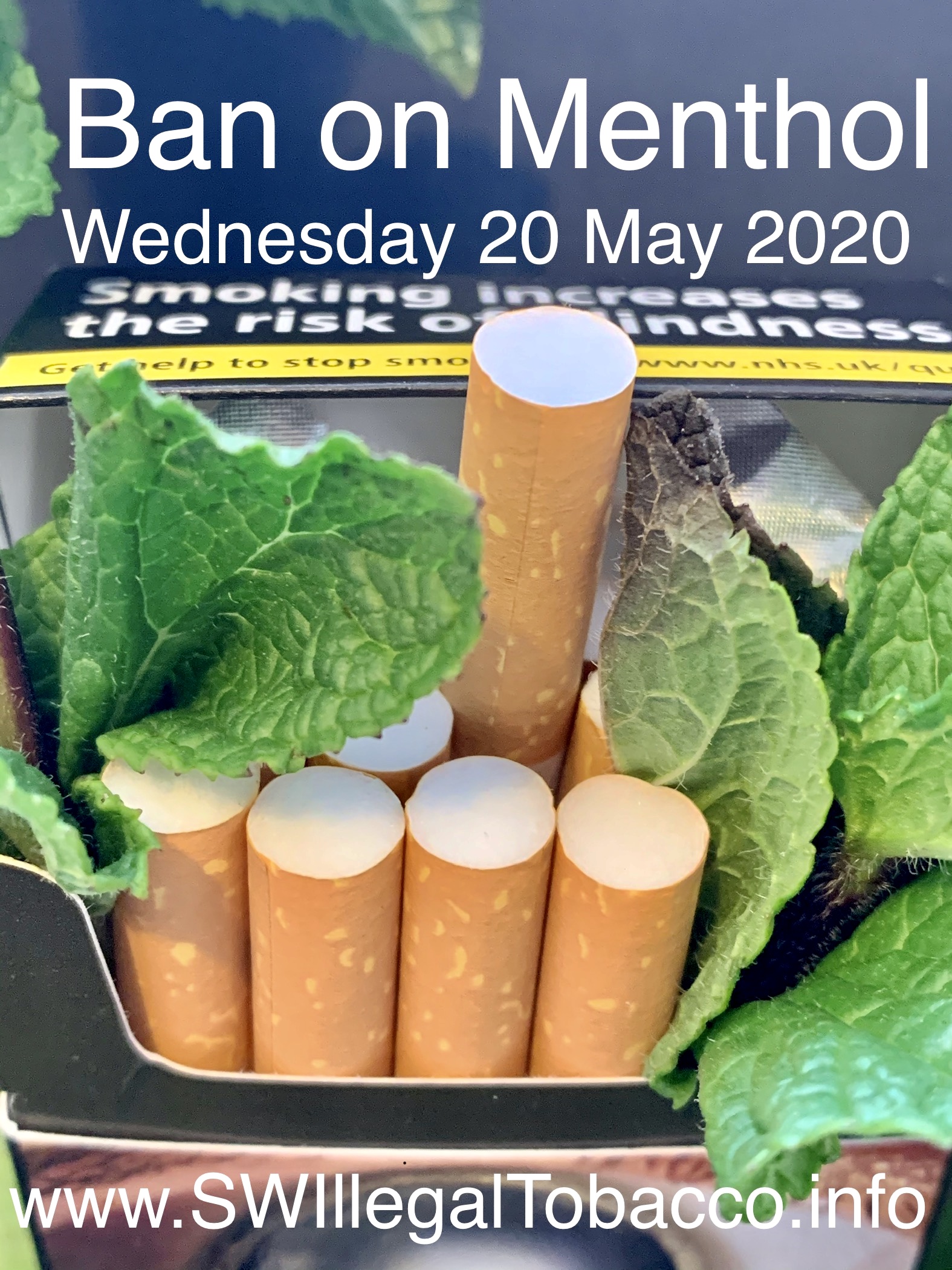 Bath and North East Somerset Council today welcomed the Government ban on child-friendly menthol-flavoured cigarettes as new figures show 295 children took up smoking each year.
Newly published figures show that in a year 295 children aged 11-15 years old start smoking in B&NES, highlighting the need to do more to tackle youth smoking.
From today (May 20) the sale of menthol flavoured cigarettes has been banned [1].
Menthol is a popular starter product for children as menthol makes it easier to smoke and to inhale deep into the lungs. Menthol smokers are also more likely to become heavily addicted and find it harder to quit.
The ban on menthol is the next step in the Government's tobacco control strategy to deliver its ambition for England to be smoke free by 2030, while reducing inequalities.[2]
Councillor Rob Appleyard, cabinet member for Adult Services, said: "The evidence is clear that two thirds of the 295 children who start smoking in Bath and North East Somerset every year will go on to become daily smokers [3]. It is better to not start smoking in the first place than to have to quit, which can take as many as 30 attempts. Many of those who experiment will become lifelong smokers, suffering serious smoking-related diseases and premature death. That's why the council supports the ban on menthol cigarettes, which we know contributes to children starting smoking."
Children whose parents smoke are nearly three times as likely to become smokers themselves [4] highlighting the importance of doing more to help adults quit.
Bath & North East Somerset Council is providing support for smokers which can triple their chances of success. Contact 0300 247 0050 for a quick chat, or e-mail BATHNES.thehub@virgincare.co.uk for advice and information. Or you can visit https://www.todayistheday.co.uk/. You can also ask questions to leading experts by tweeting @QUITforCOVID
Smoking rates in Bath and North East Somerset are 11.7% amounting to 18,293 smokers, with around 200 people dying from smoking each year. The best thing any smoker can do for their health and wellbeing is to quit, to protect themselves and others from life threatening diseases, and reduce the impact of smoking on health and social care services.
ENDS 
References
[1] For more information about the legislation on menthol and the Government assessment of why it was necessary see ASH Media Advisory: Ban on menthol flavoured cigarettes comes into force on 20 May 2020
[2] Department of Health and Social Care. Advancing our health: prevention in the 2020s. 2019.
[3] Birge M, Duffy S, Miler JA, Hajek P. What proportion of people who try one cigarette become daily smokers? A meta-analysis of representative surveys. Nicotine Tob Res. 2018 Nov 15;20(12):1427-1433. doi: 10.1093/ntr/ntx243
[4] Leonardi-Bee J, Jere ML, Britton J. Exposure to parental and sibling smoking and the risk of smoking uptake in childhood and adolescence: a systematic review and meta-analysis. Thorax February 2011.