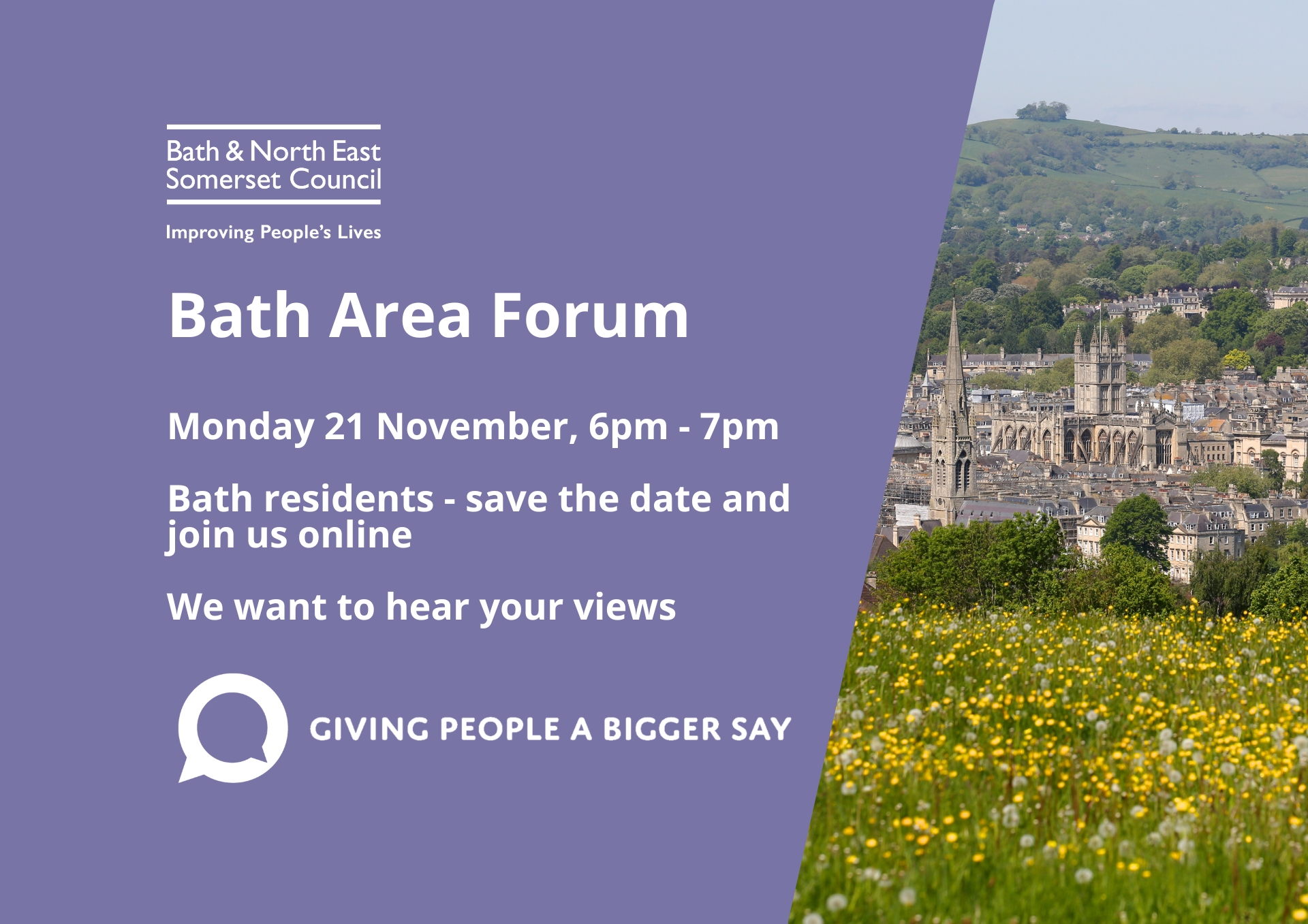 Residents in Bath will be able to hear an update on the Liveable Neighbourhoods Programme at their next area forum.
The online meeting of the Bath Area Forum on 21 November will include a presentation from Ashley Beighton, project manager for Liveable Neighbourhoods at Bath and North East Somerset Council. He will provide an overview of the project and answer any questions.
The forum will also hear about three of the Bath Liveable Neighbourhood schemes from local residents: Rachel Hushon will discuss the issues and aspirations that residents have for Lansdown Place West, Guy Hodgson will talk about Southlands and Katina Beckett will discuss Entry Hill.

Claire Graham, Behavioural Change Team Leader at the council will also speak about her role at the council.
Councillor Kevin Guy, leader of Bath & North East Somerset Council, said "We have been working collaboratively with residents, businesses and communities on the Liveable Neighbourhoods Programme and the area forum will give people an opportunity to hear the latest update on the schemes and to ask any questions they may have.
"The area forums are one of the best ways for people to have their say and we welcome any input or comment on these schemes or anything else that may be a priority for people."
Nicolette Boater, chair of the Bath Area Forum, said: "Liveable Neighbourhoods offer great potential for Bath communities to reshape their immediate environment in a way that enhances their quality of life for years to come. Joining in the discussions as to how they are designed and how adverse effects might be avoided will be critical to realising this potential."
The Bath Area Forum will meet online on Monday 21 November, 6pm – 7.30pm. You can join the zoom meeting with this link.
Meeting ID: 996 8647 9619
Password: Xees0wt6zd
The area forums, which are open to all residents, are supported by Bath & North East Somerset Council and bring together public services, local organisations and residents to improve local engagement, encourage people to talk to each other and share their skills and ideas. You can find more information and meeting dates on the council website.
You can watch the area forums live, or at a later time, on the council's YouTube channel
ENDS