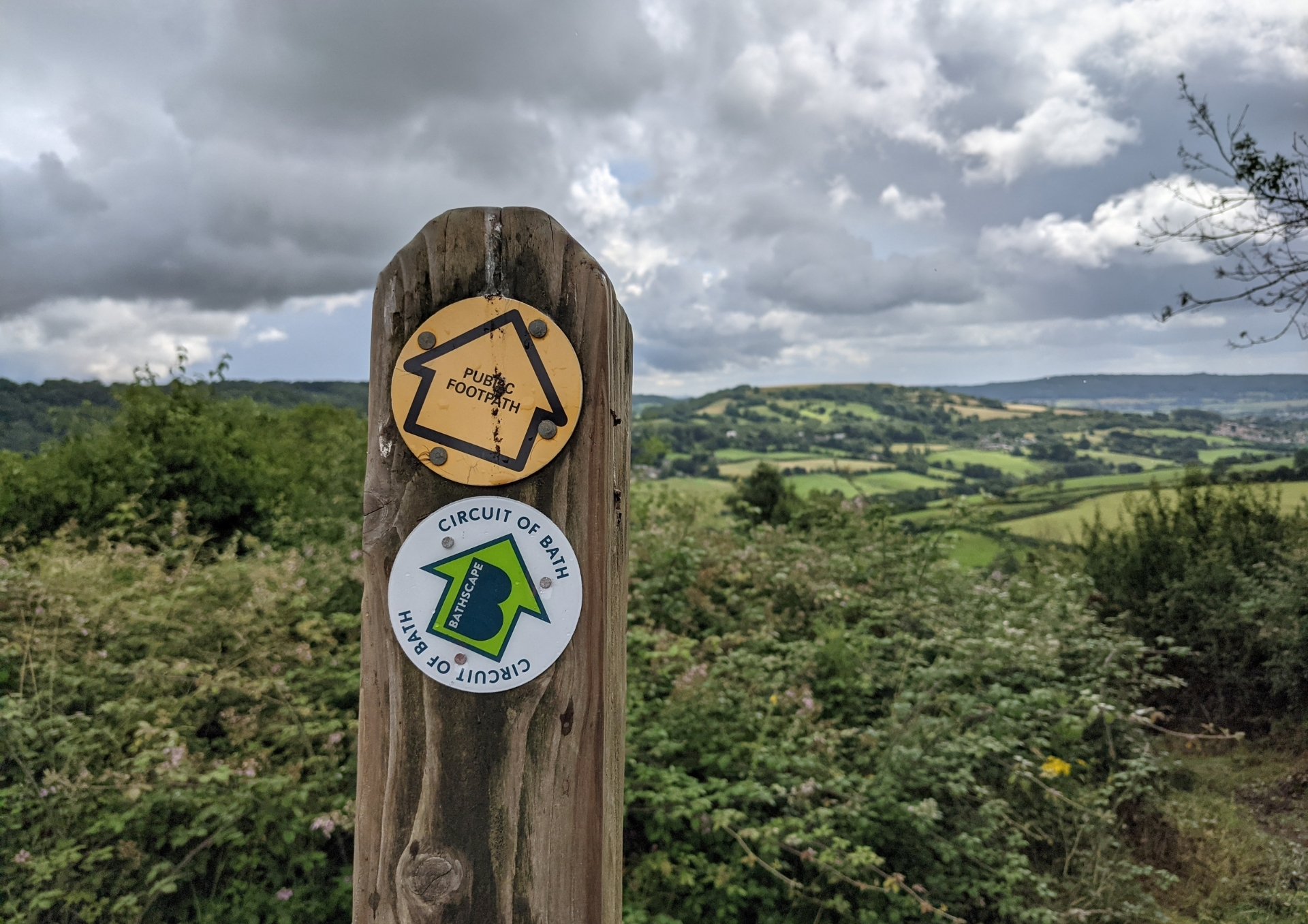 Bathscape Walking Festival has expanded its programme with the addition of several short wellbeing walks and a handful of activity walks aimed at families, including the ever-popular bat walks.
Wellbeing walks are an essential part of Bathscape's work. They offer people the chance to increase their fitness or socialise as part of a small friendly group. The weekly hour-long walks are usually less than a mile and perfect for gentle exercise.
Walking is one of the simplest things to do, for pleasure or to commute, that reduces our carbon footprint. The walks in the festival are nearly all accessible by public transport and many of them allow walkers to explore and deepen their understanding of nature.
Councillor Sarah Warren, deputy leader and cabinet member for Climate and Sustainable Travel said: "Walking is at the heart of sustainable travel and it is important to make it easier for people to venture out by offering guided walks and waymarked paths.  In Bath it is possible to walk from city to countryside in under an hour while marvelling at the surrounding landscape, while North East Somerset boasts several equally impressive but less well-known gems of nature and heritage."
In contrast to the short wellbeing walks, the Circuit of Bath walk, which has been improved and waymarked during the summer by a team of volunteers from Cotswold Voluntary Wardens and the local Ramblers, is a 20-mile route with stunning views.
For a real challenge, the Circuit of Bath can be walked in a day. Local charity Julian House, which supports vulnerable and at-risk individuals across South West England, has been encouraging people to do so for the last 20 years. The route, which was previously not waymarked, has been central to the charity's annual fundraising objectives. This year's fundraising walk will be the final event of the festival on Sunday, 26 September. Tickets are still available.
For more information about the Circuit of Bath sponsored walk to fundraise for Julian House, please visit https://www.circuitofbathwalk.co.uk/ or visit www.julianhouse.org.uk .
This year the Bathscape Walking Festival is running alongside Bath and North East Somerset Council's Climate and Biodiversity Festival and we are delighted to be part of the event.  For a full programme of events visit the festival webpage: https://beta.bathnes.gov.uk/climate-and-biodiversity-festival
The Bathscape Scheme is supported by the National Lottery Heritage Fund, The World Heritage Enhancement Fund, Network Rail, Bath & North East Somerset Council, and partner organisations. It has received funding of £2.2 million to cover its many different activities.
You can find the programme of events for the Bathscape Walking Festival here: www.bathscapewalkingfestival.co.uk or email:  lucy.bartlett@bathscape.co.uk.
ENDS
​​