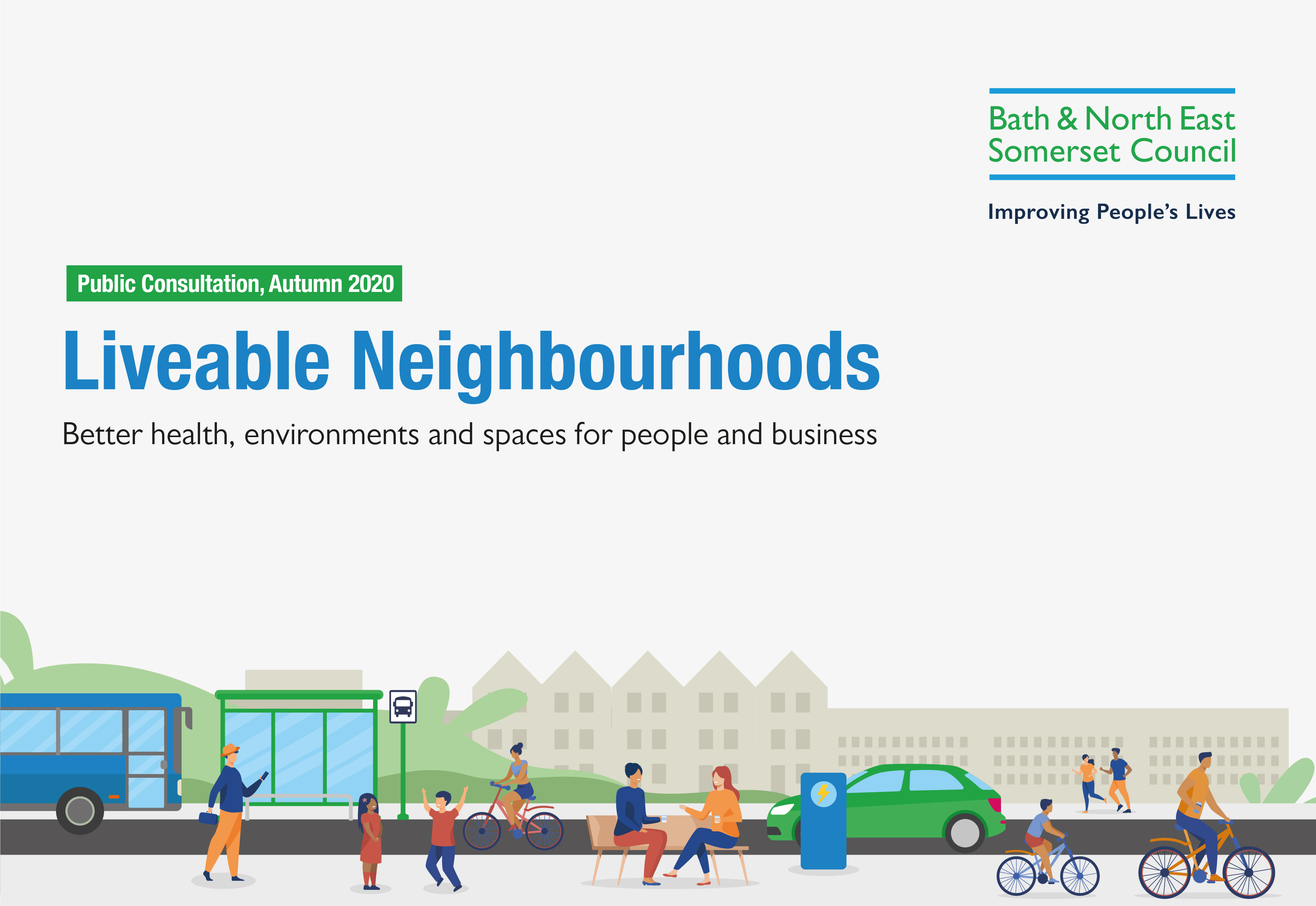 More than 1600 residents have responded to Bath & North East Somerset Council's consultation on its ambitious proposals for liveable neighbourhoods.
Liveable neighbourhoods are an important part of the council's plan to tackle the climate and ecological emergencies and to improve the health and wellbeing of residents.
Through a range of measures, such as vehicle restrictions and traffic calming, the dominance of vehicles - particularly through traffic - in residential areas is reduced and people are encouraged to walk or cycle. Vehicle access is, however, maintained to homes and businesses and residential parking prioritised.
Over the past two months the council has asked residents for their views on its strategies for low traffic neighbourhoods, residents parking schemes and on-street electric vehicle charging which would form the basis of liveable neighbourhoods.
Councillor Joanna Wright, joint cabinet member for Transport Services, said: "We've had a big response and I'd like to thank everyone who has taken part in this really important consultation. These are transformational proposals which we are committed to developing with local communities, so we'll consider all responses very carefully and take people's views on board before we make a final decision later this year.
"If we are to improve air quality and meet our climate emergency targets by 2030, we need to create better conditions for walking and cycling so people rely less on their cars. Liveable neighbourhoods will help us to not only achieve this, but also to support local businesses by improving our community spaces and creating lively residential areas where community pride is fostered."  
Liveable neighbourhoods usually group residential streets together across a 1km2 area around key amenities, such as schools, shops and surgeries, and bordered by a main road. To reduce through traffic and rat-running, a range of vehicle restrictions can be used from modal filters such as bollards and attractive planters to one-way streets, traffic calming, speed restrictions and residents parking schemes to reduce commuter parking.
The measures are not designed to force people out of their cars, but to create the right conditions for people to make different transport choices which is why its proposals include plans to improve on-street electric vehicle charging.  It is hoped this will encourage the uptake of electric vehicles where there is limited off-street parking, and where public charge points are required for residents wishing to swap to cleaner, ultra-low emission vehicles.
Responses to the public consultation will now be considered and a final report prepared which will go before cabinet in December. If approved, once the project is launched, communities will be able to put forward a request for the introduction of a liveable neighbourhood in their area. 
You can view the three liveable neighbourhoods strategies and consultation summary here https://bathnesliveablestreets.commonplace.is