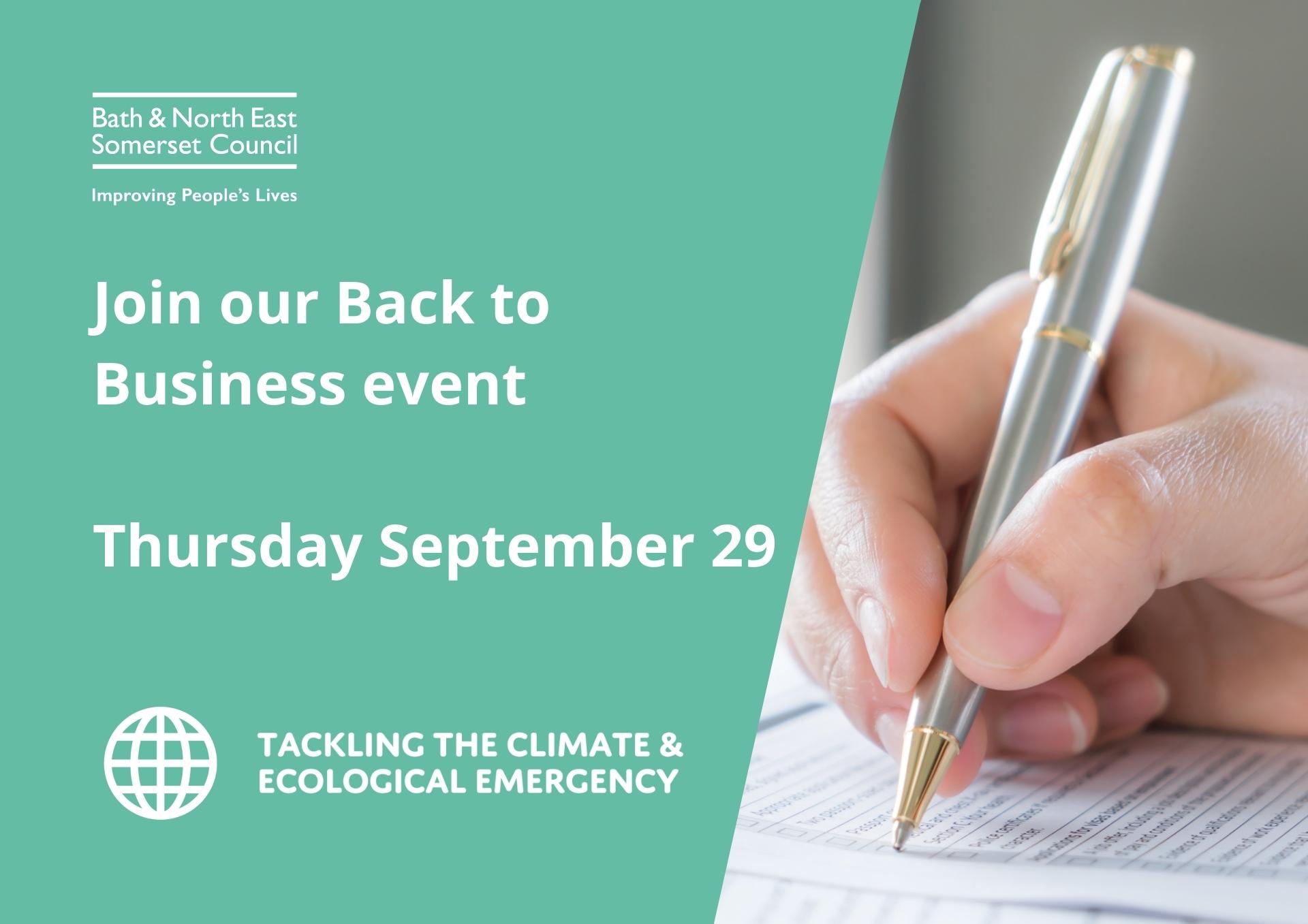 An information-packed event helping business who provide goods and services to Bath & North East Somerset Council is being held next week.
The Back to Business event aims to help businesses navigate the new Public Sector Procurement rules which change next year.
It will also cover the council's priorities including how the council's procurement spend can help it meet climate emergency ambitions to achieve Carbon Net Zero by 2030.
Businesses can also find out how the West of England Combined Authority's (WECA) Employment Charter can help them and the business support it has on offer.
Councillor Tom Davies, acting cabinet member for resources, said: "This is one of many ways the council is working with local business to support our local economy. The public sector procurement environment is set for a major transformation when the new Public Sector Procurement rules change next year. With this in mind, and with a focus on our climate emergency priorities, we are inviting suppliers along to meet us and the changes in addition to looking at how they can help us meet Carbon Net Zero targets."    
Back to Business is being held on Thursday 29 September is from 9am-3.30pm
at The Assembly Rooms, in Bath. To find out more details and to register for this free event, please go to https://bnes29sept.eventbrite.co.uk
Last year the council's procurement system for providing sustainable fresh meat, vegetables and fruit to schools was hailed as best practice by a Commons Select Committee. The Dynamic Food Procurement System (DFP), piloted by the council in 2016, was praised by MPs as an exemplar model of sustainable food procurement for the future and the committee recommended prioritising its introduction nationwide to source food for schools, prisons and hospitals.
The system, which encourages increased uptake of healthy, organic, seasonal and sustainable food, was designed to increase opportunities for local and regional businesses to competitively tender alongside larger suppliers, bringing benefits to the local economy while supporting local jobs and skills.
The procurement route was used to provide 7,000 meals on a daily basis across Bath and North East Somerset with increased use of locally produced food. This saved the authority 6% in cost on its previous contract whilst at the same time bringing a range of environmental and social benefits, through short supply chains meaning reduced food miles and carbon emissions and more seasonal fresh produce provided in meals.
ENDS