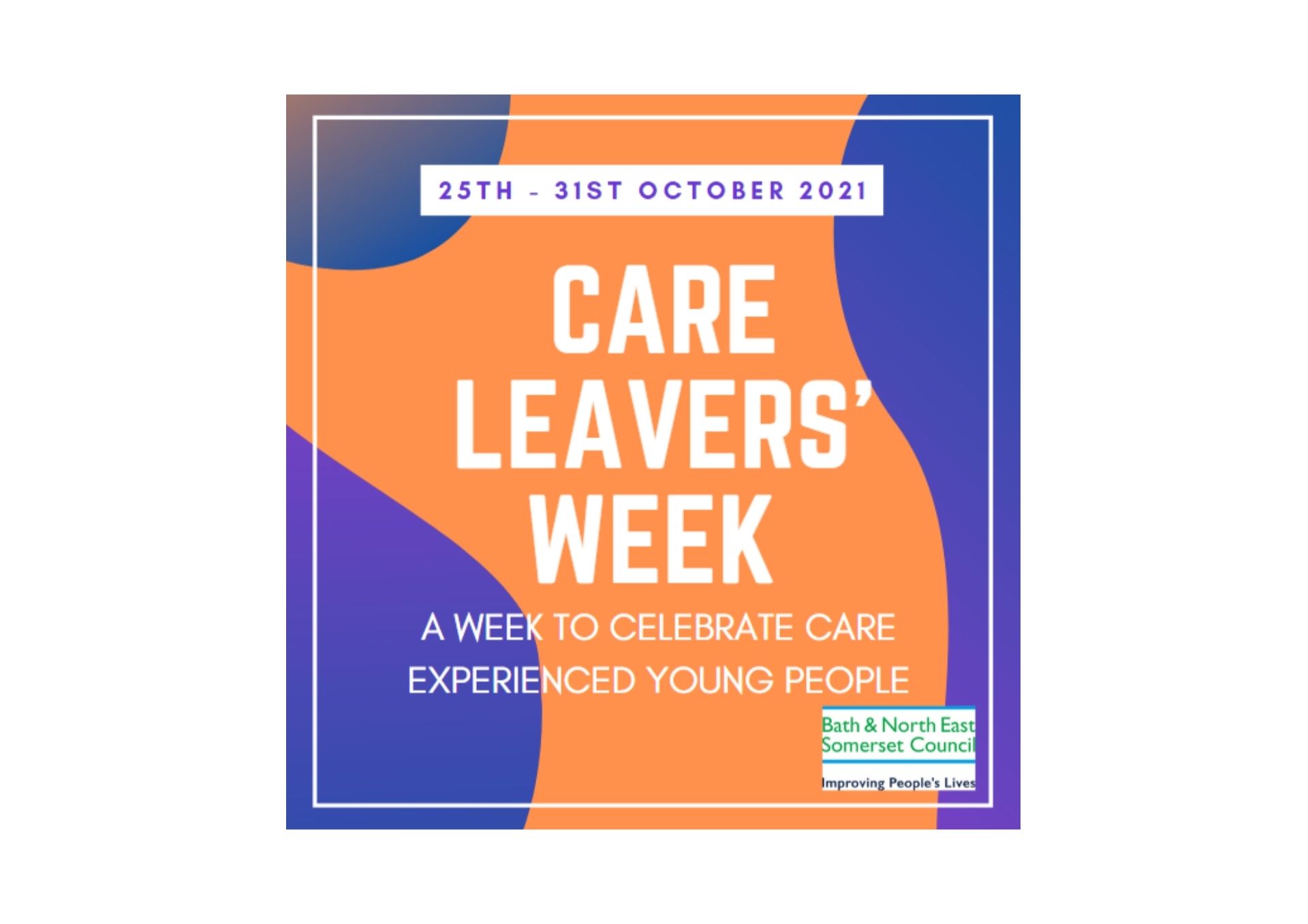 A celebration of the achievements of young people who have been in care and recognition of the challenges they face is being highlighted by Bath & North East Somerset Council as part of an annual national event.
Care Leavers Week 2021 runs from October 25 to October 31 and showcases the successes of care leavers across the UK, inspiring young people to achieve their full potential.
Thanks to generous community donations, the council's Adolescent and Care Experienced Team is holding a series of celebratory events during the week for the young people it supports including inspirational talks, a pizza night, competitions and gifts.
The team currently supports 100 young people between the ages of 16-25 who are care experienced. Each of these has a personal advisor who supports and meet with them regularly.
Staff also keep in touch with a further 80 young people aged 21-25 who no longer need a personal advisor to ensure they know support is still there should they need it.
The team is also currently supporting 13% of its total cohort to attend university, some of whom have successfully completed their degree or Masters this year.
One care leaver said of their personal advisor: "She really is amazing at her job, she's always done her best to help me and has done so much for me to be in the good place that I am now."
In January this year, the council employed two Young Ambassadors who themselves are care experienced to help improve the service offered to care leavers and ensure young people's needs remain at its heart. The ambassadors work in partnership with Off The Record B&NES.
News and videos from the council's Care Leavers Week celebrations will be shared on the Off The Record B&NES Instagram account.
Councillor Dine Romero, cabinet member for Children and Young People, Communities and Culture, said: "I'm delighted to be able to congratulate our care experienced young people on their successes to mark Care Leavers Week. As a council we act as Corporate Parents for the children and young people in our care and so we are ambitious and aspirational for all of them. I hope that Care Leavers Week not only highlights the achievements of our young people but also inspires others in the community to consider how they might be able to create opportunities for them to access local training, jobs and exciting new horizons."
Phil Walters, Director of Off The Record, said: "OTR exists to improve the emotional health and wellbeing of young people in B&NES. One of the main ways we believe in achieving this is to empower young people to be themselves, and the best they can be. We've had the privilege of working with care experienced young people and B&NES Children's Social Care for many years, and we developed the idea and opportunity for Young Ambassadors a couple of years ago together.
"This last year has been so incredible seeing the Young Ambassadors being recruited and working with them. They work directly with OTR to deliver our participation services with care experienced young people, and they have been critical in setting up developing this work with us. Having young people with lived experience shaping the services we provide for care experienced young people has had such a big impact. We're now working with more care experienced young people than we ever have, and the content of the sessions is more engaging and supportive. We're delighted to be part of the Young Ambassadors programme of activity, and love having them working with us at OTR."
Care Leavers Week also marks 20 years since the Care Leavers Act was published  requiring local authorities to produce a Local Offer setting the support young people can receive from all local authority departments under the corporate parenting principles. The offer includes details of the services and support that may assist care leavers in, or moving to, adulthood and independent living that the local authority provides in relation to:
• Health and wellbeing:
• Relationships
• Education and training
• Employment
 • Accommodation:
 • Participation in society
Find out more about the council's local offer for Care Leavers at https://beta.bathnes.gov.uk/care-leavers-local-offer
ENDS