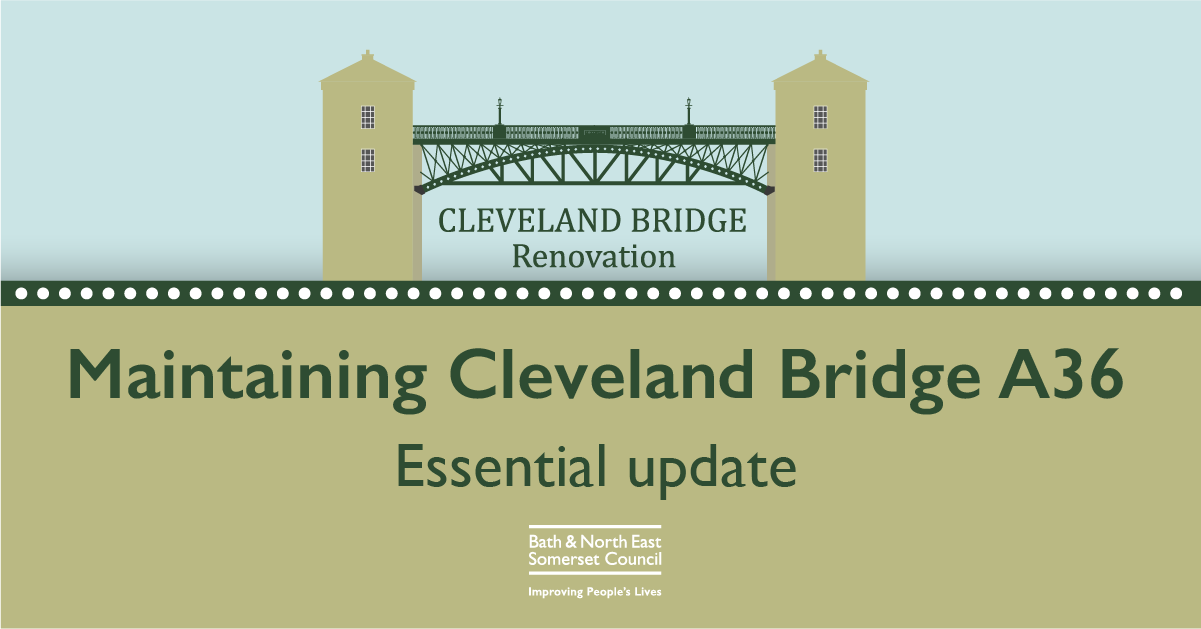 Residents are being advised about the closure on June 28 of Bath's historic Cleveland Bridge for essential repairs to safeguard its future.
Motorists will not be able to use the structure during the closure, but pedestrians, cyclists and emergency services will be able to still cross the river over the bridge.
Work on the £3.8 million project to renovate the Grade II* listed structure began at the start of May, using temporary signals to enable scaffolding to be erected.
Since the scaffolding has gone up, engineers have been able to gain access to make more detailed structural surveys which have identified faults in the concrete of the bridge. 
Councillor Manda Rigby, cabinet member for Transport said: "We apologise for the disruption this closure is likely to cause, however we don't have any alternative. It is essential repair work and much of it has to be done under a road closure. 
"We had hoped to close the bridge at the start of June but it has taken a little longer to arrange the diversion route. The only route made available to us was through South Gloucestershire and we want to thank South Gloucestershire Council for agreeing this diversion."
The diversions for Bath city centre routes during the closure as well as outer diversions for through traffic on the A36 are available on the council's Cleveland Bridge webpage
Motorists are advised to familiarise themselves with the diversion and locally people are asked to consider whether they could walk or cycle over the bridge, or use another form of transport around the city instead. 
The bridge currently carries 17,000 vehicles a day. Despite routine maintenance, it needs extensive major structural repairs for it to continue to function safely and preserve its heritage value.
Bath & North East Somerset Council secured the funding for the scheme through the Government's Highways Challenge Fund.
The bridge will close at one minute past midnight on Monday June 28 and it is anticipated the work could take around three months before reverting to temporary signals. Updates to the programme will be posted on www.bathnes.gov.uk/clevelandbridge
ENDS