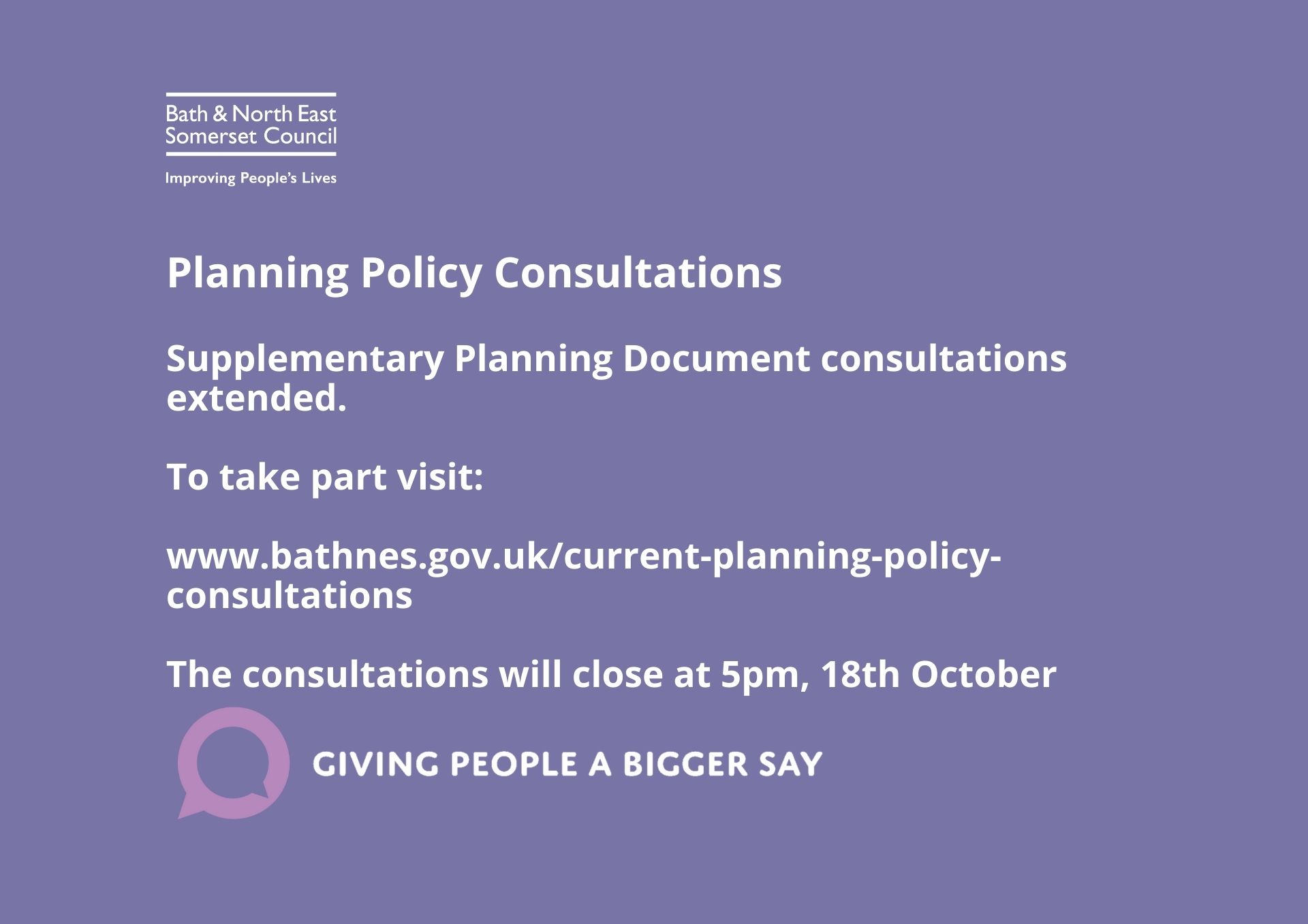 Residents and businesses are being given more time to give their views on three draft Supplementary Planning Documents (SPDs) that are part of a series of proposed changes to the Bath and North East Somerset planning framework.
A six-week consultation on the Local Plan Partial Update (LPPU) and three SPDs: Houses in Multiple Occupancy; retrofitting energy efficiency measures to buildings; and Transport & Development, closed on Friday 8 October.
The LPPU consultation was a formal, statutory consultation, so it is not possible to extend the comments deadline, but the council has decided to allow an additional week for comments on the three SPDs.
Councillor Tim Ball, cabinet member for Planning, said: "There has been significant public interest in the consultation and as part of our commitment to giving people a bigger say, the council is extending the deadline for the submission of comments on the SPDs. We are hoping residents will take the opportunity to examine what is being proposed and comment on how these changes will affect them."
The proposed SPDs provide supporting guidance for proposed policies within the Local Plan Partial Update, which amends parts of the council's Core Strategy and Placemaking Plan to help address its declaration of a Climate Emergency and Ecological Emergency
They include guidance on specific measures to help tackle the climate emergency including:
revised parking standards, ultra-low emissions vehicles, walking and cycling infrastructure design and travel plans for new development

guidance on energy performance requirements for HMOs

guidance for homeowners and occupiers on adapting their homes to reduce energy use.
Residents will now have until 5.00pm on Monday October 18 to submit their comments.
Further details on the consultation and how to comment can be found on the council's website at: https://beta.bathnes.gov.uk/current-planning-policy-consultations
All comments received in response to the LPPU statutory consultation will be considered by the council and then submitted later this year for examination by a Planning Inspector.  
ENDS