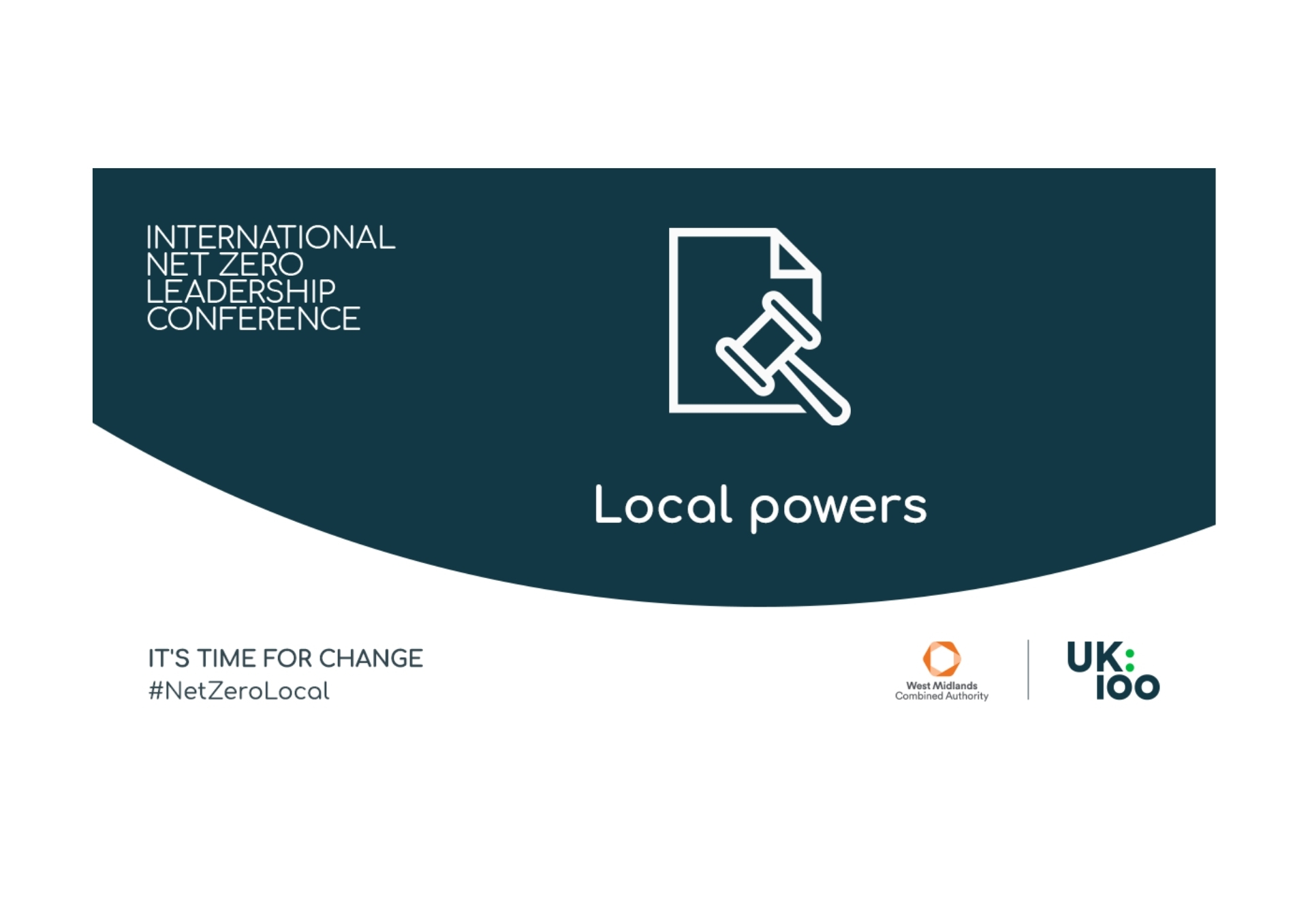 The leader and deputy leader of Bath & North East Somerset Council have joined other local and regional leaders to call on the Government for more devolved powers and the resources needed to deliver net zero for our area.
Councillor Kevin Guy and Councillor Sarah Warren joined 32 other locally elected leaders from across the world to discuss and agree priorities for local climate action, at the International Net Zero Local Leadership Summit on Monday (July 13) held online.
The leaders called on the Government for the resources and power needed to tackle climate change on a local level.
Speaking at the summit, Councillor Warren pushed for collaboration on addressing the challenges communities face in completing energy efficient retrofit to stone-walled homes and how rural residents can end up living in fuel poverty. She spoke about the difficulties that exist in providing lower-carbon and adequate bus services for rural communities.
Councillor Warren also highlighted the huge potential for new green jobs in the sectors of nature restoration and regenerative agriculture.
The summit aimed to build on the commitments already made by local leaders and came ahead of COP26, the 2021 United Nations Climate Change Conference in Glasgow in November. It was brought together by the UK leaders' network, UK100, and the West Midlands Combined Authority.
Councillor Kevin Guy said: "We need power and resources locally to take faster and fairer action on tackling the climate and nature emergencies and this summit was a collective call for the Government to deliver that more rapidly. There's no time to waste.
"In B&NES we have already made significant steps within the powers we already have. Our council-owned housing company is providing affordable sustainable homes at Sladebrook Road in Bath and we are pleased to be working with Conrad Energy on battery storage in Midsomer Norton. Through our Liveable Neighbourhoods proposals to create connected, healthy communities across B&NES, we will reduce the use of cars for short trips and improve health and wellbeing.
"We will continue to be ambitious in our aims for net zero with over £10m allocated for investment in schemes which tackle the climate and ecological emergency. But we need to see a power shift so that every region and city can tackle climate change locally."
The council is co-ordinating the B&NES Climate and Biodiversity Festival running from September 13 to 26 to enable people to connect, learn from and inspire others on reducing carbon emissions and restoring nature.
Earlier in July the council also published a report on One Shared Vision, the results of a wide-ranging engagement exercise in shaping the renewal and recovery of the local economy in response to the Covid 19 crisis. It sets out a new long-term vision for the area it calls Bath with North East Somerset. 
The budget agreed by council in February this year allocated £9.11m of investment to schemes which tackle the climate and ecological emergency, including two new Renewable Energy Funds totalling £1.9m for renewable energy projects and to retrofit the council's own energy plant and equipment, as well as support for the natural environment through the £5.11m Bath River Line project.
£1.5m was also allocated for Two Rivers Primary School to provide a local contribution to ensure delivery to Passivhaus Environmental standards.
This investment has been boosted through the Public Sector Decarbonation Programme projects for Cleveland Pools and Charlton House, bringing the total capital allocation to £10m. 
Find out more about how the council is tackling the climate emergency
ENDS