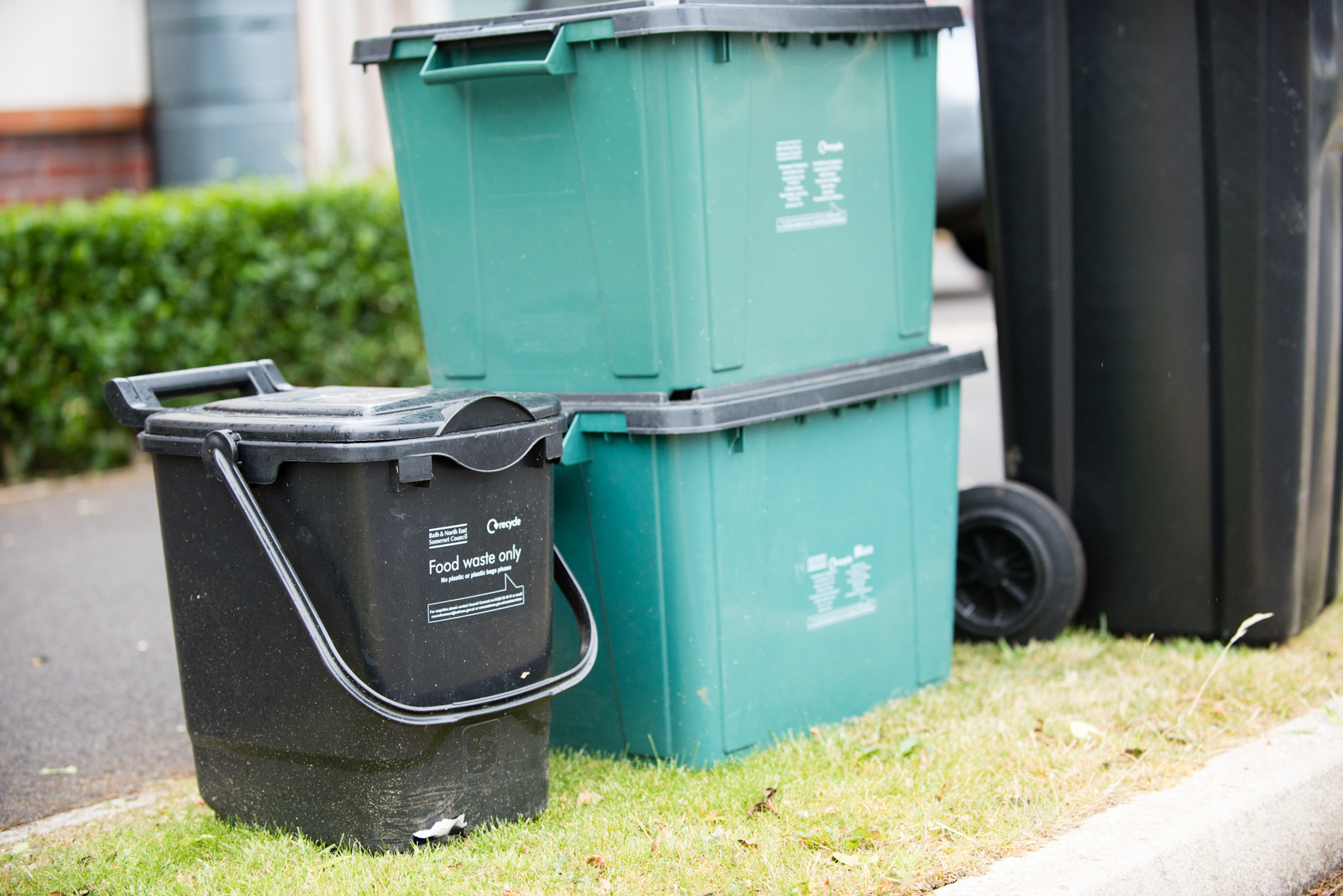 New annual statistics for household waste and recycling released yesterday show that Bath & North East Somerset Council is coming in 4th out of 92 unitary local authorities and ranked 15th out of all 338 local authorities in England for its household recycling rates.
The amount of material recycled in England was down slightly from last year with a rate of 43.8% down from 44.0% last year. However, residents in B&NES bucked this trend with a bumper recycling year.
Bath & North East Somerset Council reported its own recycling figures last month to be the highest since records began, reaching a Reuse, Recycling and Composting rate of 59.2% for 2020/21.
Councillor David Wood, cabinet member for Neighbourhood Services, said: "From our own calculations we knew there was a fantastic picture of increased recycling rates and less waste sent to landfill for B&NES, but it's pleasing to put this into the context of the national picture. I'm delighted that we have come 4th out of 92 other unitary local authorities, which just goes to show how our community pulls together.
"These achievements wouldn't have been possible without the continued commitment of residents to recycle as much as you can, so thank you once again for your dedication. Recycling more and using landfill as a last resort effects real progress in tackling the climate and nature emergency."
To make the best use of space in recycling containers and to help crews with efficient collections, residents are asked to:
Things that cannot be collected in recycling:
Black plastic, polystyrene, plastic film or hard plastics such as toys or hangers

Any cardboard should have any plastic, sticky tape and polystyrene removed

Nappies cannot be recycled – do not put them in your green box

Wrapping paper (including Christmas paper)
View the DEFRA statistics here
Find out more about the council's rubbish and recycling services
ENDS