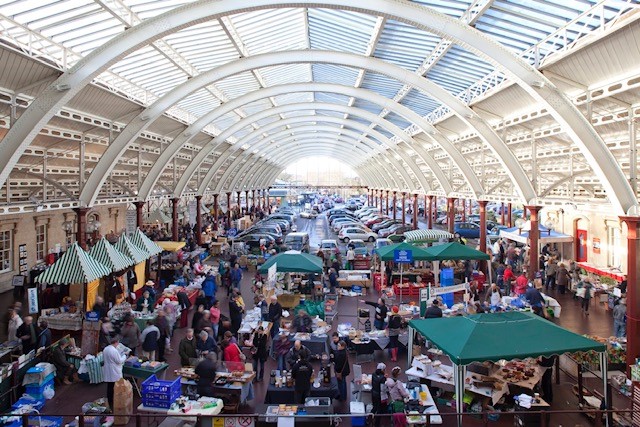 Bath's popular weekly Farmers' Market in Green Park Station is being offered a temporary home by Bath & North East Somerset Council following issues with the safety of the station's glass canopy.
The council has worked with Bath Famers' Market Committee to quickly help find a temporary site for the market, while repairs are made to the glass canopy at Green Park Station.
From this Saturday (May 1) the market will be based at Green Park Car Park, the former coach park in Avon Street which is part of the Bath Quays development site.
Councillor Richard Samuel, acting council leader and cabinet member for Resources, said: "We have been working with all parties involved to find a temporary solution so that Bath Farmers' Market can continue trading while work is carried out to repair the roof.
"The market is a real asset to the city and after a really tough year, for all retail, we were keen to find a solution to ensure local businesses could continue to trade at the popular market. I am really pleased that a Covid-secure temporary home has been found and hope people will continue to support the traders."
Angela Morris from Bath Farmers' Market said: "Recent uncertainty has caused much angst for customers and traders and the Bath Farmers' Market committee has been working closely with all parties to find a new temporary home while repairs are made to the glass canopy at Green Park Station.
"We are pleased to announce that following constructive discussions with the council, we have now secured a new temporary home in Bath city centre at Green Park Car Park. We look forward to welcoming all our customers this Saturday May 1st and thank everyone for their continued support."
ENDS