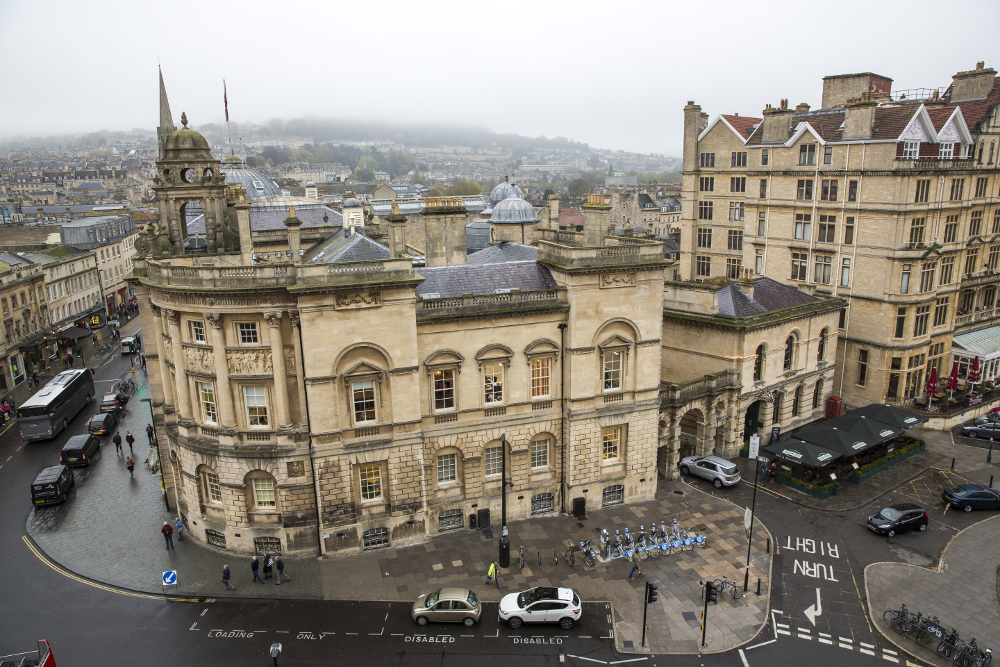 Bath & North East Somerset Council has concluded an extensive procurement exercise to select a panel of contractors to undertake maintenance, refurbishment and development work across its estate for the next four years.
Seven local companies have been chosen to tender for general building work projects. They are the latest pool of contractors to pre-qualify to bid for work under the council's new procurement framework, which aims to speed up the delivery of projects and save on administration costs.
Over the last year, the council has used the framework to select suppliers for architectural services, minor building and reactive repair works and mechanical and electrical engineering. 
Councillor Richard Samuel, Deputy and cabinet member for Resources, said: "The ongoing financial challenges faced by the council mean we must continue to focus on improving efficiency across the organisation. The creation of these new pools of pre-qualified contractors will save the council money by reducing the amount of time officers spend administering multiple tenders from scratch, whilst maintaining competition for individual projects to ensure best value.
"I am delighted with the response we've had. We've structured the frameworks to balance the need for competitive tendering with the benefits of working with local suppliers, with whom we can form longer term and therefore more effective working relationships. In researching our options, we found very few existing frameworks which promoted suppliers in our region, so we worked hard to create a new framework that takes advantage of local skills and experience.
"We have included provisions in the procurement exercise to enable other public sector organisations to also take advantage of the framework."
Contractors appointed to the new general building works framework are: 21st Century Building Services Ltd., Barnwood Ltd., Bray and Slaughter Ltd., H. Mealing & Sons Ltd., MD Building Services Ltd., Mobius Works Ltd and NKS Contracts Limited.
Grant Jefferies, owner of Bray & Slaughter, said: 'It's great to see local SME's afforded the opportunity to participate and add real value to progressive and smart public sector procurement."
In a separate framework procurement, WPL (Safety) Ltd have been awarded a four-year contract to deliver independent Health and Safety inspections and advice to the Construction and Maintenance team.
If your business is interested in other tender opportunities, the council advertises on the supplying the south west portal. www.supplyingthesouthwest.org.uk
ENDS