Date published: 2021-07-29 | Category: Housing
---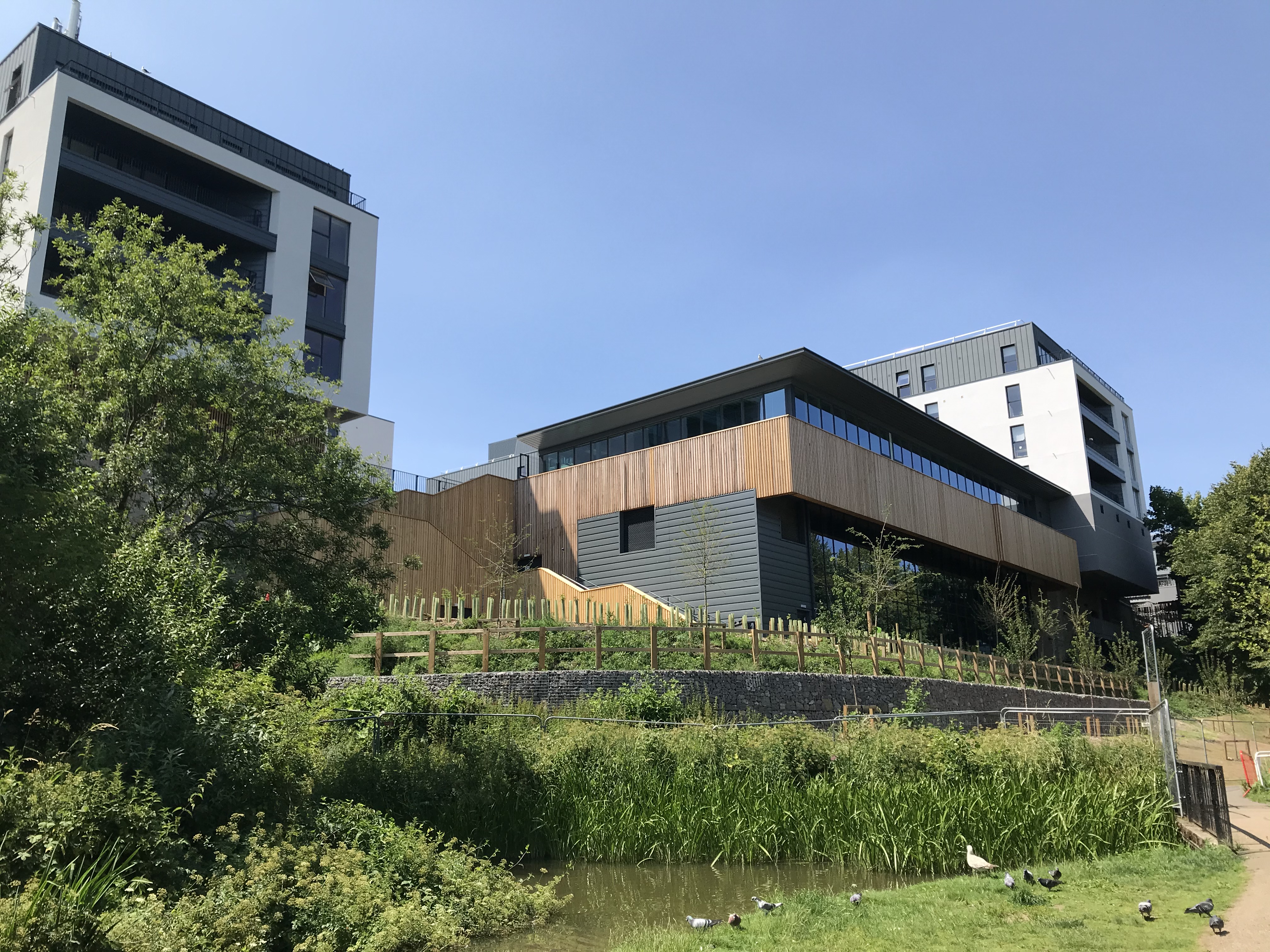 Bath & North East Somerset Council's property company Aequus Construction Ltd (ADL) has been shortlisted for a prestigious award for its exemplary redevelopment of the council's former offices in Keynsham.
Aequus has been shortlisted in the annual LGC Awards for its innovative and bold redevelopment of the 1960s civic centre building to deliver modern, affordable, sustainable homes.
Nintey-five spacious contemporary studio, one and two bedroom apartments were created, at the renamed Riverside View, with all properties now sold.
The apartments include electric-only heating, composite double-glazed windows, energy efficient doors and cost saving low energy LED lighting. All apartments come with fully fitted kitchens, complete with misting sprinklers and have a high-speed fibre internet connection.
Councillor Richard Samuel, deputy leader and cabinet member for Resources and Economic Development said: "We're incredibly proud of Aequus' work on the Riverside View development which forms a key part of Keynsham's regeneration. It was the company's first major development and has created a new community and breathed new life into a previously empty office building.
"The development exemplifies the aims and values of the council in providing affordable energy efficient sustainable homes.  It's no wonder Riverside View has already won a host of awards and I wish the Aequus team every success as they make their final pitch to the judges in September."
Aequus supports the council's objectives to improve the supply, quality and quantity of homes available in the district through the repurposing and redevelopment of disused properties. Profits from Aequus are used to deliver services for residents and therefore reduce public costs.
The company adopted a "Think Local" approach to the procurement strategy for Riverside View. This this included using local businesses such as website designers and sales agents; sourcing materials locally such as site staff PPE and developing 'healthy lifestyle' offers for homeowners such as discounted memberships at a nearby gym.
Aequus has already won numerous awards for its development of Riverside View including:
Developer of the Year 2019, Bath Property Awards

Finalist for Developer and Residential Development of the Year 2020, Bath Property Awards

LABC Warranty Site Manager Award

The Transformation Award 2020, Bristol Property Award
Aequus will present its entry to the LGC Awards Judging Panel on 24 September 2021. The winner will be announced later this autumn. 
More information about Aequus can be found at https://www.aequusdevelopments.co.uk/
ENDS
​