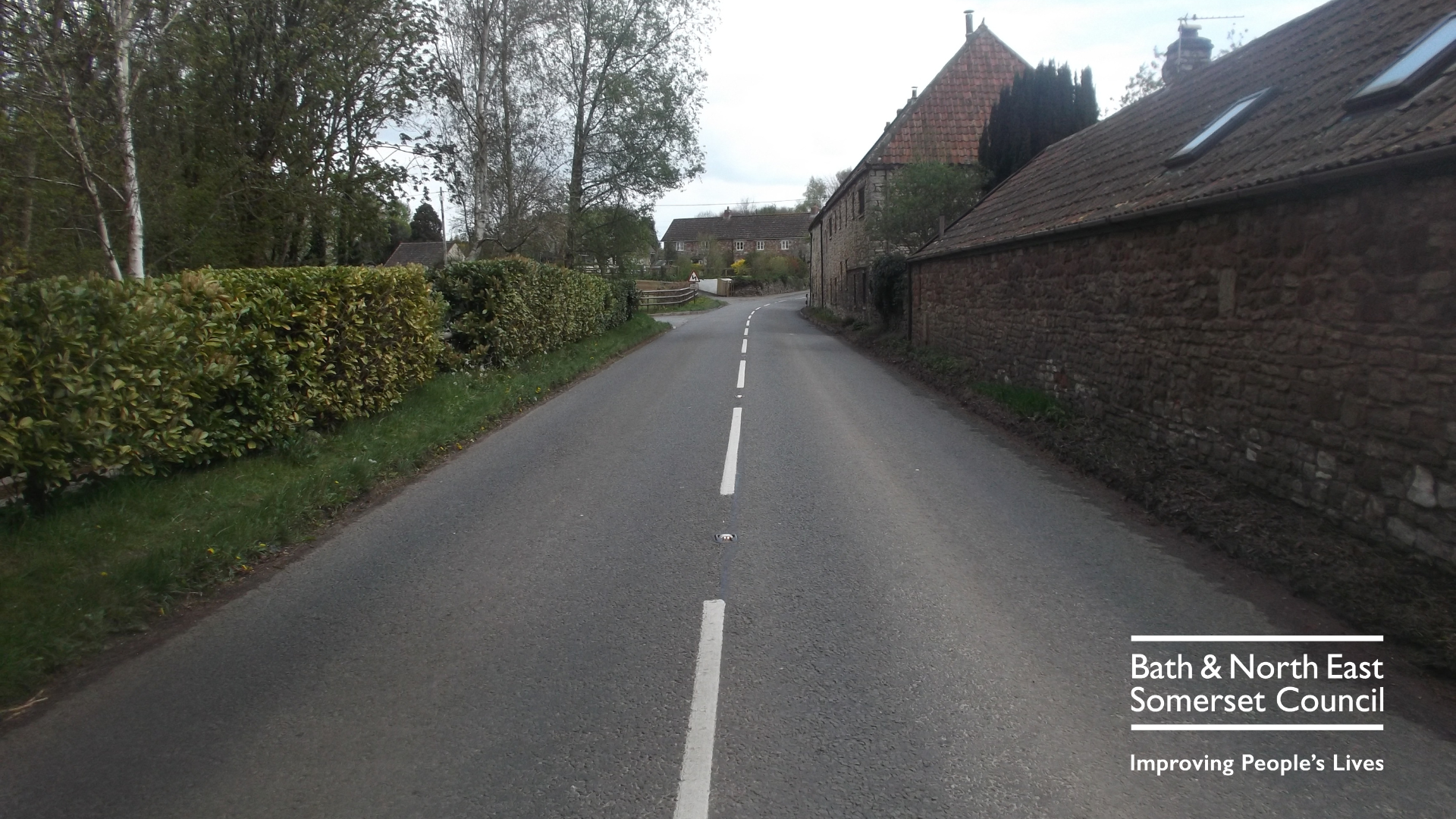 A carbon-saving alternative to traditional methods of resurfacing roads is being used for the first time by Bath & North East Somerset Council as part of its ongoing commitment to tackling the climate emergency.
Foambase® is being used by contractors to resurface 10,000m2 of the A368 at Chelwood, it uses up to 50 percent less CO2 emissions than traditional methods as it is applied cold and recycles the existing aggregate on site, which reduces waste.
The new technology is also more cost-effective than traditional methods. It will be the first major foamed bitumen recycling scheme used by the council.
In total, 22,450m2 of carriageway will be resurfaced as part of the scheme, which would be roughly equal to the size of three football pitches.
This is one of a growing number of measures used by the council's highways team to respond to the climate emergency and help it become carbon neutral. The council recently resurfaced 17,000 m2 of carriageway using another reduced carbon surfacing process that uses lower mix temperatures, less bitumen and less energy than more conventional methods.
This scheme alone will replace more than 1,500 tonnes of traditional hot asphalt with the Foambase® material. This will save 28,500kgs of CO2 emissions, which is equivalent of 35 direct flights from London to New York.
Councillor David Wood, cabinet member for Neighbourhood Services said: "We're always looking for new and innovative ways to deliver our essential works while still moving towards our goal of becoming carbon neutral. We know that using methods like this will help us tackle the climate emergency. We hope we can use this method in future projects to help our environment and save money."  
The resurfacing works started on Monday 20 June and will be carried out under a full road closure. It is expected to take two weeks to complete. The road will be closed overnight for two additional nights on the 5th and 6th July for additional works to replace existing high friction surfacing.
The council aims to make the most of the road closure so significant verge clearing, iron work replacement and gully reconstructions will also take place.