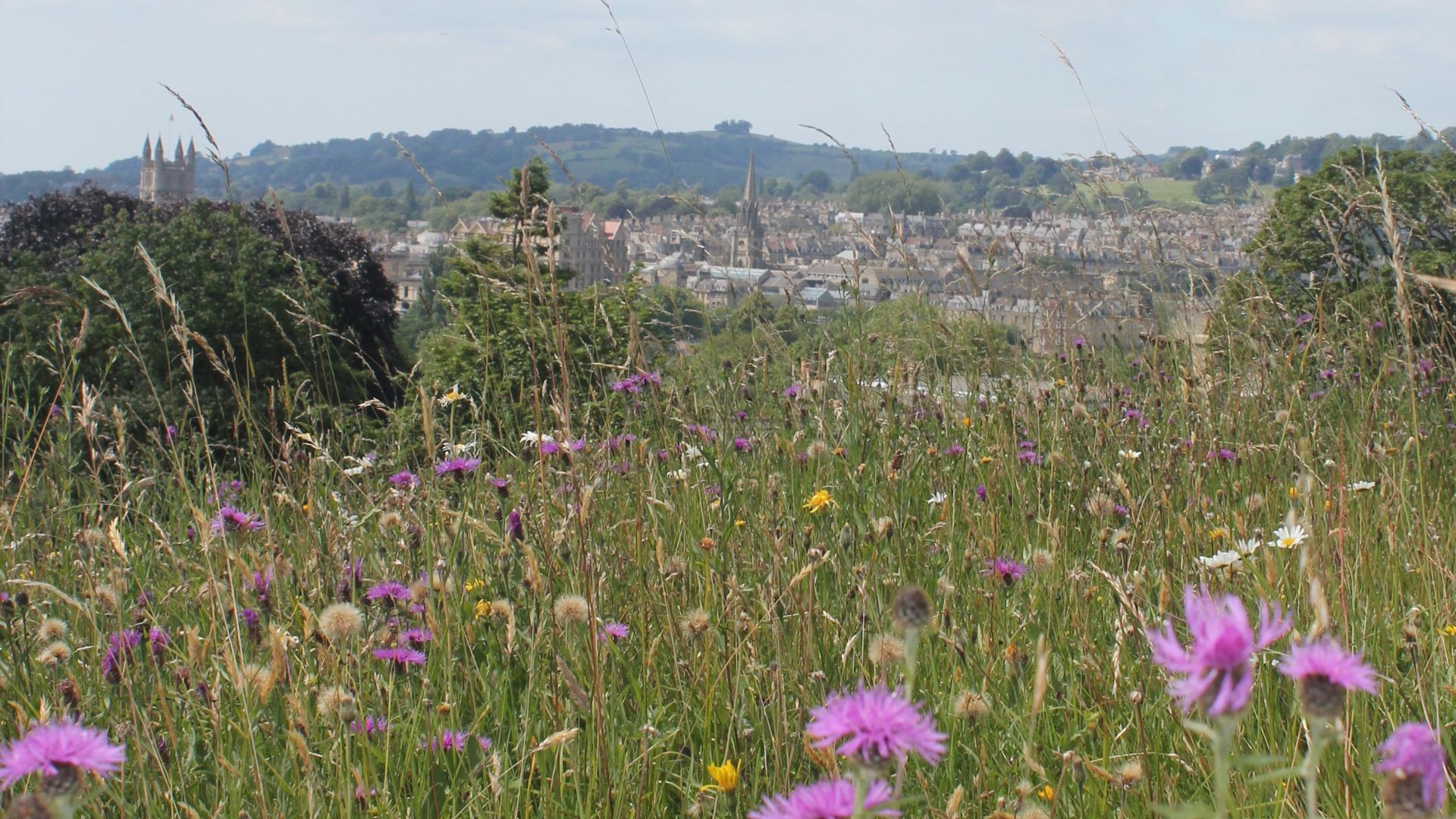 Plans for the development of an Ecological Emergency Action Plan for Bath & North East Somerset have been outlined to councillors.
Following the council's declaration of an ecological emergency in July 2020, various programmes and campaigns that help boost biodiversity have been put in place. How the production of an Ecological Emergency Action Plan will build on this work and focus efforts to tackle the ecological emergency has been set out to the Climate Emergency & Sustainability PDS Panel, which met on Monday (October 24).
The panel was told that a new Nature Recovery and Green Infrastructure team has been established to support the council in its response to the ecological emergency and that good progress had already been made with the introduction of four Green Infrastructure Programmes that aim to boost biodiversity across the district: Bathscape, Somer Valley, Water Space Connected along the River Avon, and Chew Valley Reconnected. These programmes have already attracted millions of pounds in funding to improve the district's natural environment.
The council has become a leading authority on biodiversity net gain in planning, which will be a policy requirement through our Local Plan Partial Update (LPPU) once adopted in early 2023 - a year ahead of the national mandatory requirement.
There have also been successful campaigns such as Let's Get Buzzing, which has seen a change in the management of 42 hectares of parks and green space to enhance green spaces for pollinators, and the council has stopped using the pesticide glyphosate to remove weeds on streets and pavements.
The panel heard how engagement carried out inside the council, with external stakeholders and members of the public has fed into six themes that will frame the actions in the plan:
mainstreaming nature recovery in leadership and decision-making

increasing the extend of land and water managed positively for nature

increasing investment into nature-based solutions

enabling more people to access and engage with nature

improving our evidence base and monitoring

working in partnership and with communities.
The first version of the plan is currently being drafted and a final version will be presented to the Climate Emergency & Sustainability PDS Panel in January.
Councillor Sarah Warren, deputy leader and cabinet member for Climate and Sustainable Travel, said: "We've been really busy over the last two years taking action to tackle the ecological emergency and integrating it throughout all the council's activities. The vision is to be nature positive as a council by 2030 and that will be achieved by increasing the amount of land and waterways managed positively for nature, increasing the abundance and distribution of key species, and enabling more people to access and engage with nature. Our various strands of work and input from engagement with stakeholders will be pulled together to shape an effective action plan that will ensure we focus our resources in the best possible way."
ENDS