Date published: 2021-06-30 | Category: Housing
---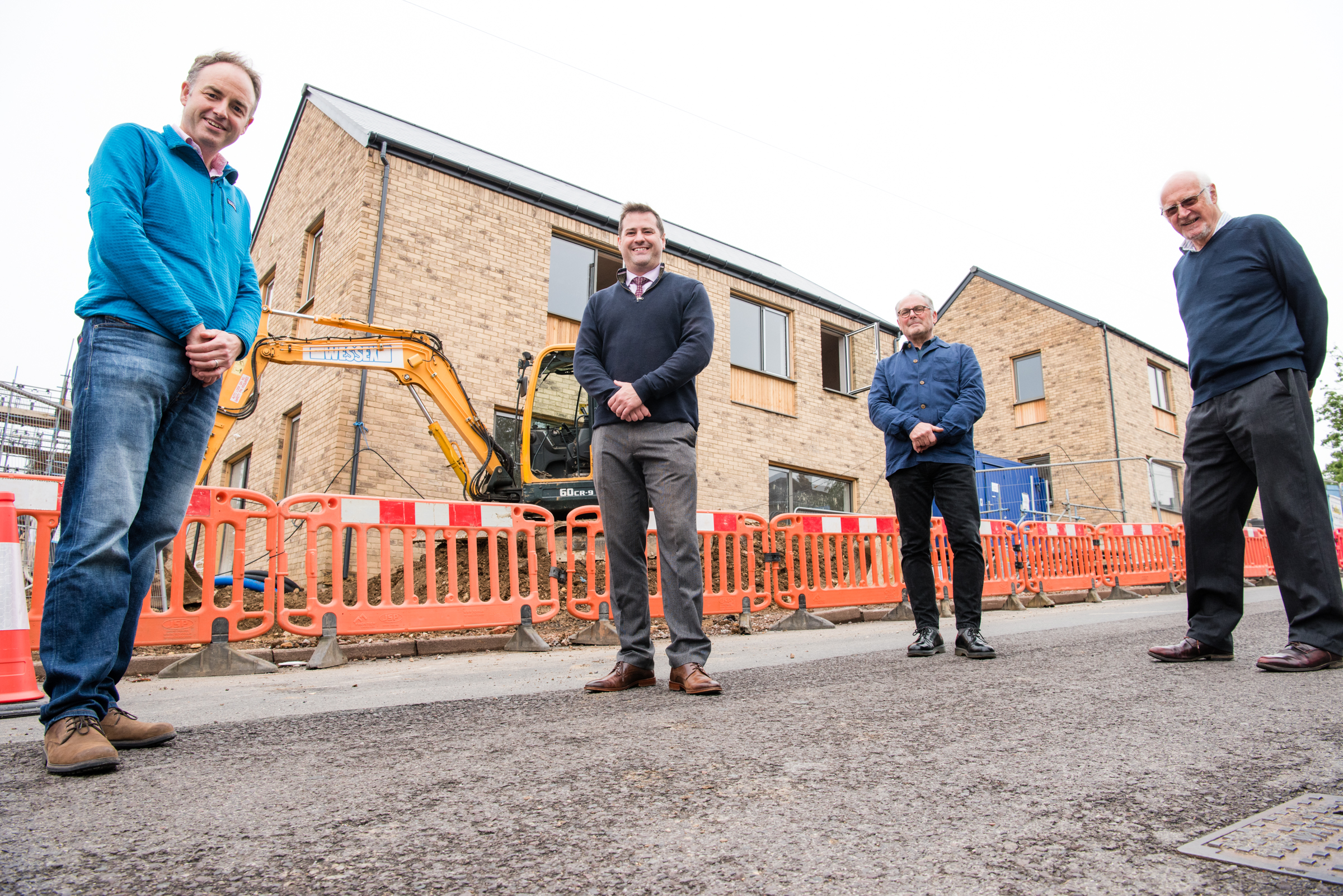 Bath & North East Somerset Council is delivering on its commitment to build more affordable and sustainable housing with two properties nearing completion.
The council has agreed to acquire two energy-efficient three-bed homes on the exemplar St Joseph's Court housing development in Sladebrook Road in Bath, which is being delivered by its construction and development company, Aequus Construction Limited.
The properties, which will be made available to residents on a shared ownership basis, lead the way in sustainability by incorporating energy efficiency measures such as air source heat pumps and solar panels, which will save residents more than  50% on energy bills while helping Bath and North East Somerset reach its target of net carbon zero by 2030. The new homes also benefit from electric vehicle charging points.
Councillor Tom Davies, cabinet member for Council House Building, said: "There's a huge demand for affordable homes right across the district and we're determined to rise to the challenge of meeting that demand. We will continue to work with partners to deliver more affordable housing for residents. Later this summer we will also be announcing details of the first phase of our new Council House programme through which we will be delivering the first new council houses for residents in a generation."
St Joseph's Court, named after the former church located on the site, is being built to AECB Energy Efficient Building Standards which reduces overall CO2 emissions by 70% compared to the UK average for similar buildings. The site was acquired by Aequus from the Diocese of Clifton in 2019.
The development comprises nine three-and four-bedroom houses, including the two shared-ownership properties. A legal covenant is to be put in place to restrict any future use of the homes as HMOs.
Councillor Kevin Guy, council Leader said: "This is a really exciting flagship development built to high environmental standards. When the council set up its construction company it was with the aim of meeting housing demand and providing affordable sustainable housing while returning a profit to the council. Some developers might claim they can't provide affordable housing and low-energy features and still make a profit, but we're showing that you can.
"With further investment we can do much more and the West of England Combined Authority has a role to play here. While as a council we've put tackling the climate emergency at the centre of everything we do, WECA has not been ambitious enough. It does though have an incredibly important role to play in delivering ambitious climate action, including investing in home energy efficiency programmes and zero carbon homes, so I'm pleased it's agreed a radical rethink of its approach to the climate emergency and I'm confident that by working together we'll be able to accelerate our plans to deliver more affordable, sustainable homes for local residents."
There's already been significant interest in the St Joseph's Court development ahead of the properties being marketed and the opening of the show home in mid-July.
All potential sales enquiries should be directed to Gregorys Estate Agents
Aequus is wholly owned by Bath & North East Somerset Council with all net profits, currently estimated at £1m a year, returned to the council to help support the cost of public services.
Find out more about Aequus at: https://www.aequusdevelopments.co.uk/
Ends
Photo:
L to R:
Cllr Tom Davies - cabinet member for Council House Building
Cllr Kevin Guy - Leader of the council
Cllr Richard Samuel - Deputy Leader and cabinet member for Resources and Economic Development
Charles Gerrish – Chair Aequus
​