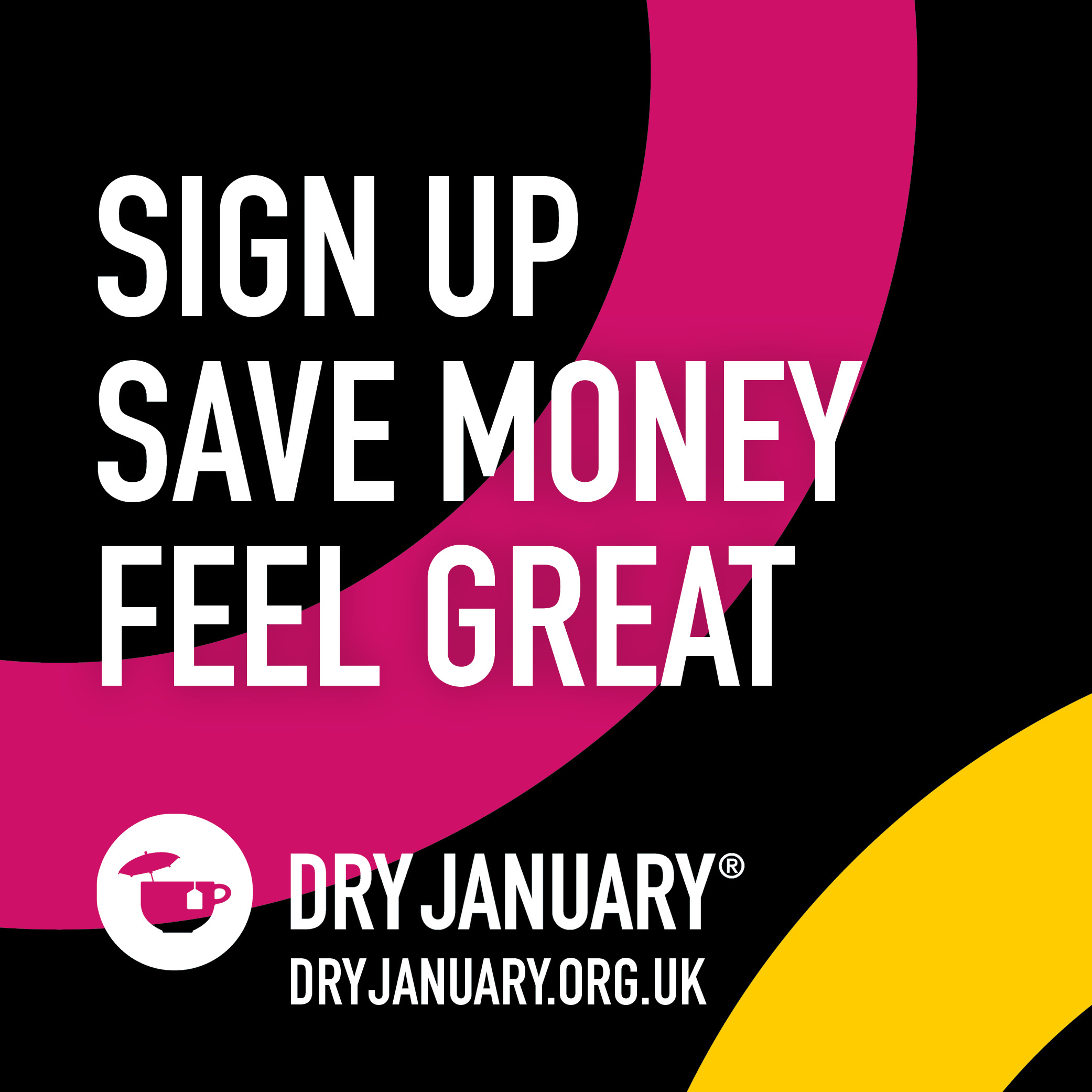 Employers across Bath and North East Somerset are being urged to support workers and help them reappraise their relationship with alcohol during Dry January 2020.
There are numerous risks to over-indulging in alcohol including cancer, liver disease and mental health problems, but as well as taking a toll on people's health alcohol has a big impact on the economy. The Department for Health estimates that it costs £3.5bn each year to treat alcohol related problems and it's thought hangovers cost the country £7.3bn each year in sick days and lost productivity.
This Dry January employers are being urged to encourage their employees to give up alcohol for month to improve their health and change their drinking habits long term. It could be by displaying posters explaining how to sign up for the challenge, organising alcohol free social events or reviewing their company's alcohol policy.  
The Dry January campaign, run by the charity Alcohol Change UK and endorsed by Public Health England, is once again being supported by Bath & North East Somerset Council. 
Councillor Rob Appleyard, cabinet member for Adult Services, said: "We know that almost one in three people say workplace stress makes them drink more. Employers have a responsibility to help their workforce manage that stress and one way they can do that is by supporting employees during Dry January. 
"As well as improving our health, drinking less also has more immediate benefits from sleeping better to feeling more energetic and losing weight. Reducing your alcohol intake can also help to maintain a stable home environment for the rest of the family.  It can also improve your performance at work and your bank balance. Taking part in Dry January helps people to experience those benefits, take charge of their drinking and make a long-lasting change to a healthier relationship with alcohol."
According to a new online YouGov poll commissioned by Alcohol Change UK, almost four out of five people drink more than they want or intend to. The reasons for drinking more than planned vary between age groups. Younger people are more likely to drink more than they wanted to because they feel it makes them more outgoing (over a third, 36% of people aged 18-24), while people of all ages find themselves drinking more than they want as a result of drinking in rounds (20% of people).
More than one in five (23%) British adults feel pressured to drink more alcohol than they want to by people they know: mostly by friends (15%) and colleagues (6%). While fewer older people experience this 'peer pressure' it never disappears completely, with over one in ten (12%) of those aged 55 and over saying they experience pressure to drink from people including their friends, colleagues and family.
One in ten drinkers in the UK (10%) plan to take on Dry January in 2020, seeking to throw off the pressure and reset their relationship with alcohol.
Dr Richard Piper, CEO of Alcohol Change UK, said: "This research shows that lots of us are drinking in ways that we don't feel comfortable with, but it can be tricky to know how to make a change. Signing up for Dry January is a brilliant place to start. Being alcohol-free for 31 days shows us we don't need alcohol to have fun, to relax, to socialise, and Dry January offers a ready-made response to anyone who tries to pressure us to drink. Strong evidence tells us that signing up for Dry January helps people – even heavy drinkers – to drink more healthily all year round."
Each year almost four million people take part in Dry January. By officially signing up via Alcohol Change UK they receive support to help them stay alcohol free for the entire month, and to reduce their drinking going forward, increasing their likelihood of long-term behaviour change. 
Jane took part in Dry January last year.  She says: "Making the decision to give up alcohol in January has literally been life changing.  Drinking three or four large glasses of wine a day with more at the weekend on top involving several stiff gins and tonics, had become a habit as well as a crutch for depression. I feel so much brighter and happier and I've also lost half a stone which has encouraged me to exercise. Giving up alcohol has made a change that I want to last."
By signing up for Dry January you'll increase your chance of getting the most out of the month by receiving regular support emails with tips and tricks from experts and others who are taking part. To sign up visit: www.dryjanuary.org.uk
Participants can also download the Try Dry: the Dry January app to track their units, money and calories saved, plus many more features. Or they can sign up at dryjanuary.org.uk for regular support emails with tips and tricks from experts and others taking part.
If you drink very heavily or regularly Dry January may not be for you, so check with your GP or local alcohol service before you start. Where an individual is experiencing physical symptoms when they stop drinking (which may include but are not limited to: shakes, sweating, restlessness, insomnia, nausea, stomach cramps or hallucinations) they should seek medical help urgently.
ENDS