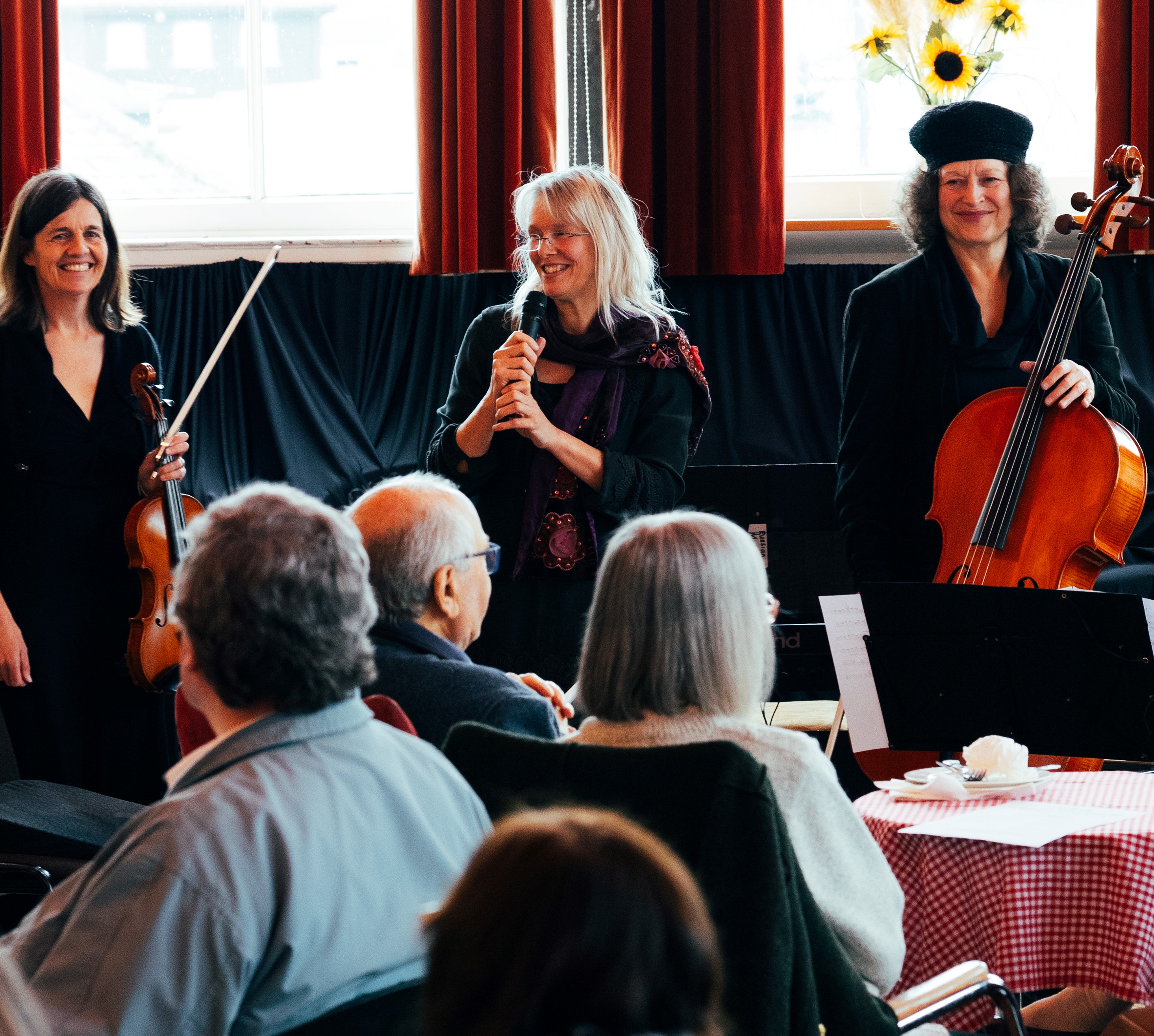 People working in care and support roles across Bath and North East Somerset are being offered uplifting creative activities in their workplaces and in our communities to help improve wellbeing.
The Inspiring People Who Care project aims to support teams of staff who work in health and social care roles as well as care home staff and residents.
The free sessions on offer include dance, art, creative writing and singing provided by experienced artists through the Radstock-based charity, Creativity Works.
Bath & North East Somerset Council has worked with HCRG Care Group and Creativity Works on the project which runs until October 2022.
Councillor Alison Born, cabinet member for Adult Services, said: "Carers do an amazing job supporting others, but in order for them to stay well themselves, it's important they look after their own wellbeing. The Inspiring People Who Care project is a great opportunity for staff to be uplifted and energised by something new away from their responsibilities.
"Carers who have already enjoyed some of the sessions have said it has helped them rebuild their confidence and creativity reminding them why they love working with people. I'd encourage anyone who works in health and social care to arrange an exciting activity for their workplace."
Inspiring People Who Care is organised by Creativity Works and funded by the Workforce Development Fund.
Philippa Forsey, Creative Wellbeing Programme Manager at Creativity Works, said: "Inspiring People who Care is a supportive project that shares creative skills and gives back to caring staff, showing appreciation of all their hard work, kindness and support. It helps spark creativity and friendships within Care Homes and care organisations."
Sessions should be booked via email: creativecare@creativityworks.org.uk or by contacting Philippa or Karen at Creativity Works: 07715 382877 or 07517 110612.
There are a huge range of care jobs in Bath and North East Somerset that fit around other commitments. Anyone considering a career in social care can find out more at https://jobsandcareers.bathnes.gov.uk/proudtocare
ENDS