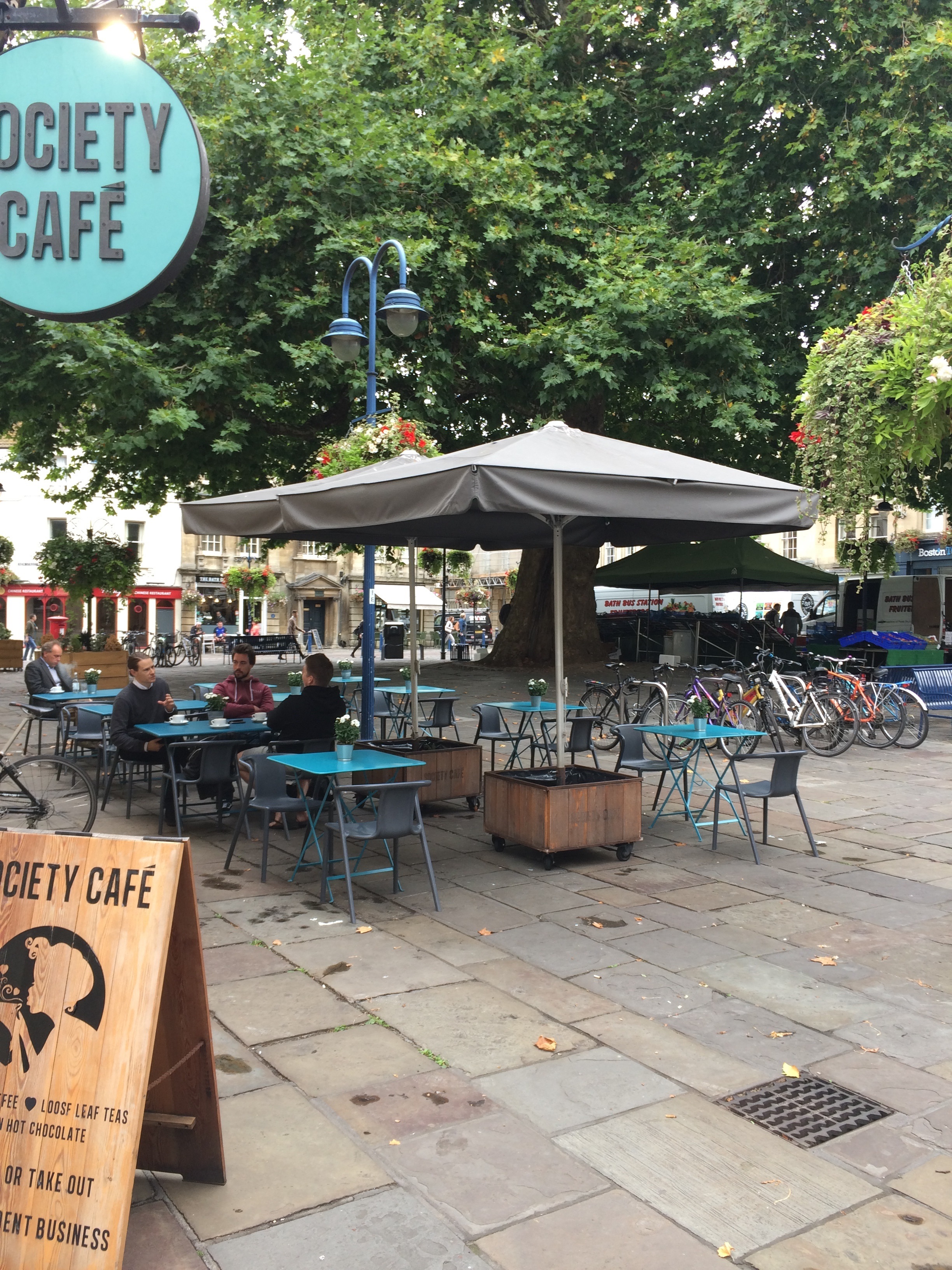 Kingsmead Square and Avon St in Bath are set to close temporarily from July 3 to enable pedestrians and cyclists to social distance and help prevent the spread of COVID-19.
Residents and businesses have today (June 25) received letters from Bath & North East Somerset Council updating them on new temporary measures which will give people the maximum amount of space to safely keep their distance.
Kingsmead Square and part of Avon Street will be closed to vehicles between 10am and 6pm from July 3 until further notice.
As people often travel across Kingsmead Square by foot or by bike rather than use the footways, a road closure at the busiest times is the most effective way to protect public health rather than the pavement widening measures seen in other parts of the city.
Cyclists will still be able to use the roads and essential operations including emergency services and emergency utility works will be granted access when needed. All restrictions will be lifted between the hours of 6pm and 10am.
The one-way traffic flow will be reversed to enable access to the private car park, and this restriction will operate at all times. Kingsmead Square public car park remains open and access to it is not affected.
The road closure will be made through a Temporary Traffic Regulation Order (TTRO) which enables it to be introduced quickly. Full details of the access restrictions can be found at www.bathnes.gov.uk/bathsocialdistancing
Councillor Dine Romero, leader of Bath & North East Somerset Council, said: "As I said with the introduction of the social distancing measures in other parts of Bath, we know that some of these changes will pose an inconvenience and we will do all we can to help mitigate this. However, we must all do our utmost to act quickly to protect public health so we have no choice but to introduce the changes without the consultation we would hold under normal circumstances.
"We will be reviewing the temporary measures after the first few weeks, taking into account local views and you can send your comments to Traffic_ManagementTeam@bathnes.gov.uk."
Extensive business and public consultation was carried out from 2018-2019 around the previously proposed access restriction of 11am-midnight to support café culture and active travel, however the current proposal has been brought forward in response to the need for social distancing during the pandemic. Previous consultation responses can be viewed at the following webpage; https://www.bathnes.gov.uk/services/planning-and-building-control/major-projects/public-realm-and-movement/kingsmead-square
The council is working closely with the Bath Business Improvement District (BID) and the emergency services on all these measures. It has already
Removed the need to push buttons at 22 signalised junctions  

Put up road safety posters to increase drivers' awareness that pedestrians may step out into the road as they maintain social distancing
Residents have also been asked to put forward locations for longer-term improvements designed to reduce the use of vehicles on our roads and encourage more walking and cycling. Views are still encouraged to be shared via the Liveable Neighbourhoods website can share their views on the new Liveable Neighbourhoods website https://bathnesliveablestreets.commonplace.is 
ENDS