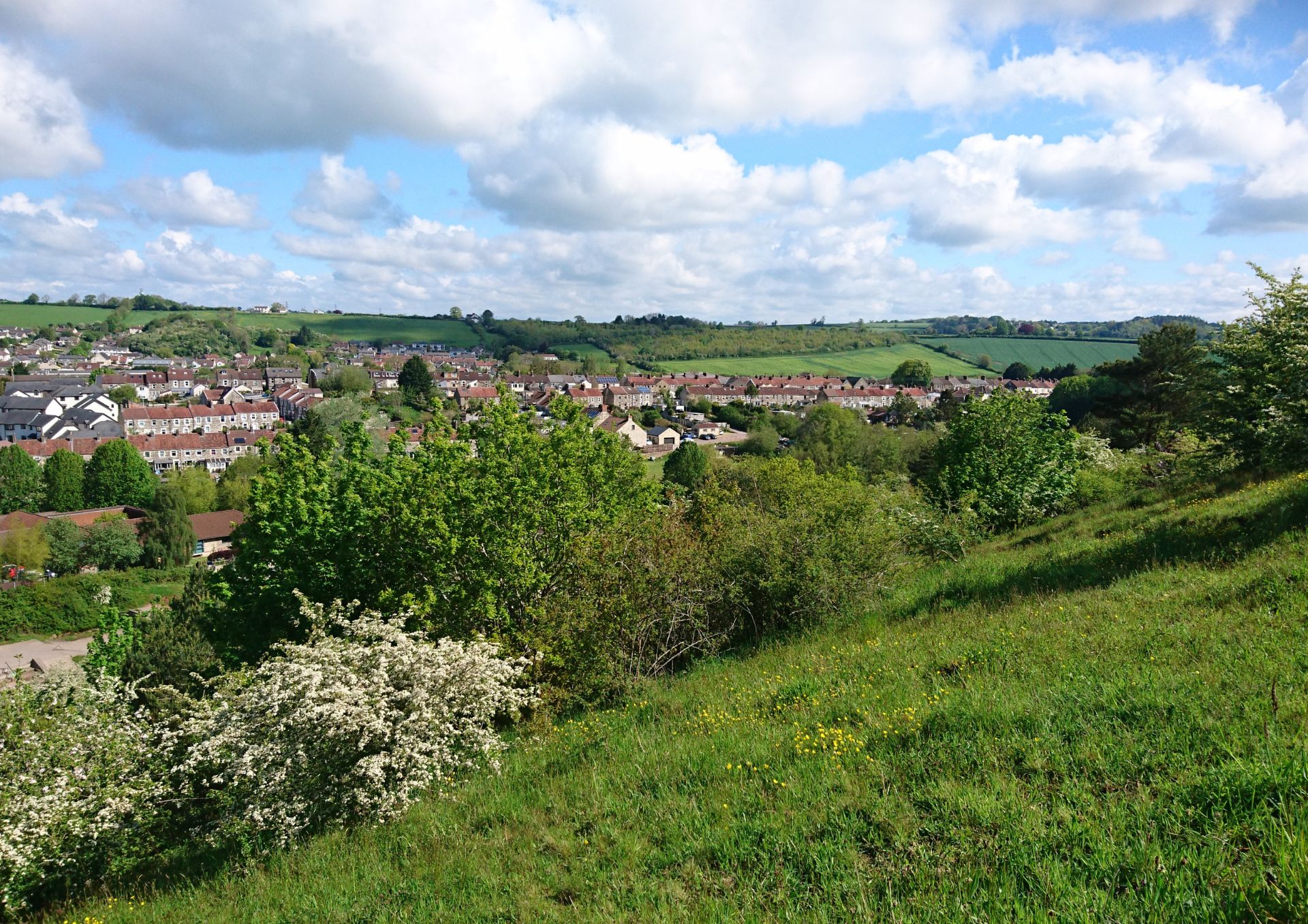 Ambitious plans to improve wildlife habitat and create accessible greenspace for local communities to enjoy will go ahead thanks to a £923,246 grant.
Somer Valley Rediscovered, a strategic green infrastructure project led by Bath and North East Somerset Council, Wessex Water, B&NES Public Health and Natural England, has secured funding from the West of England Combined Authority Green Recovery Fund.
The funding will be used for nature recovery projects such as grassland restoration and the management of woodlands and watercourses which will benefit a whole host of wildlife including insect pollinators, bats and wild orchids at five key sites: Haydon Batch in Radstock, Waterside Valley in Westfield, Midsomer Norton Town Park, Wellow Brook Walk and Staddlestones Open Space in Midsomer Norton.
Councillor Sarah Warren, deputy leader and cabinet member for Climate and Sustainable Travel said: "Securing this funding will allow us to improve biodiversity in support of our ecological emergency commitment. The five sites will make it easier for residents to access greenspaces within walking distance of their home, which has proven benefits for mental and physical health.  
"The grant will also fund improvements to make the sites more accessible including welcoming entrances and better paths which will enable more people to enjoy the sites and to spend more time in nature."
The scheme proposes to set up a new volunteer group to carry out practical conservation tasks across all the sites and will also work with Natural England and the local primary care network to provide Green Social Prescribing activities. There will be opportunities for all to learn more about local wildlife with events running throughout the seasons.
Metro Mayor Dan Norris said: "The climate and ecological emergency is the single biggest challenge facing our region. I'm pleased over £900,000 of new funding from the West of England Combined Authority I lead means we can get on with improving our green spaces and not just stemming but reversing the loss of wildlife, like our precious pollinators, and their habitats. This in turn is absolutely vital if we are going to reduce the impacts of pollution in and around Radstock, Westfield and Midsomer Norton, and reach our super-ambitious net-zero-by-2030 targets locally."
Councillor Geoff Fuller, chair of Westfield Parish Council, said: The parish council highly values the work of Somer Valley Re-discovered in facilitating these improvements and we have worked with them from the outset to set in place a sustainable plan to improve biodiversity and accessibility."
Councillor Nick Toogood, mayor of Radstock Town Council, said: "This funding will allow us to start work on the project immediately and help to fund the provision of much needed expertise, resources and opportunities. It will allow further enhancement and preservation of these special green spaces and helps to support many of the council's current initiatives and projects including green social prescribing and green transport networks."
Councillor Lynda Robertson, mayor of Midsomer Norton Town Council said: "It's great news to hear that the Somer Valley Rediscovered Greenspaces Project has been approved. This follows a bid to WECA for a 3-year project focusing on greenspaces which will include the Town Park and Wellow Brook in Midsomer Norton. We are very excited to see how the project proceeds and look forward to seeing the benefits it will bring to the Town."
Somer Valley Rediscovered includes Radstock, Midsomer Norton, and Westfield, the large villages of Paulton and Peasedown St John and the surrounding smaller villages and countryside. It's an area that has been profoundly influenced by the former coal mining industry.
You can find out more about the Somer Valley Rediscovered project on the council website.
ENDS