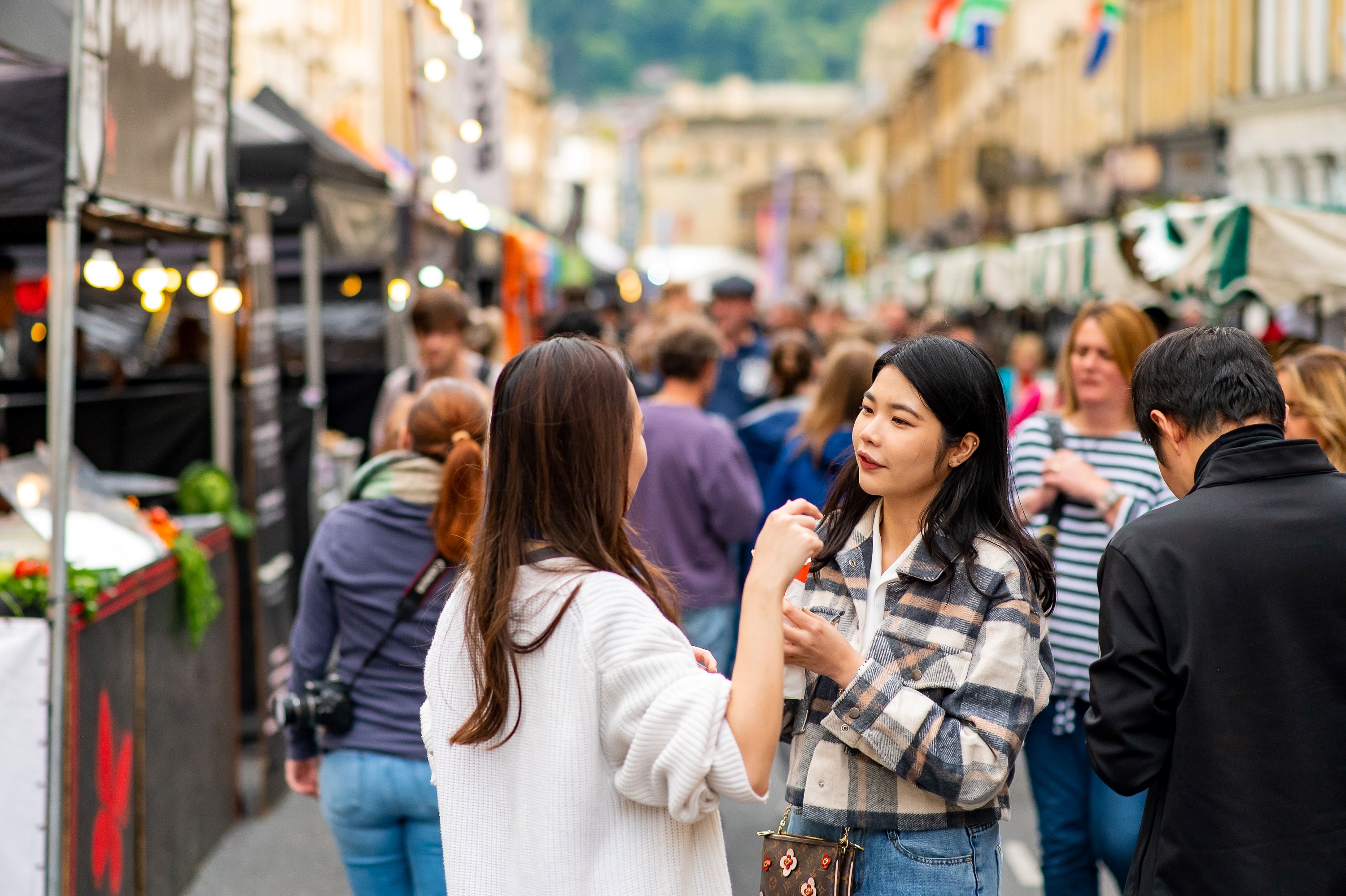 Chefs and stallholders are gearing up to showcase the best food and drink in the region at Bath's Milsom Quarter this weekend.
The Great Bath Feast is a free festival running from September 22 to 24 and comprises an artisan market with street food, chef demos, performances and live music across Milsom Street, Wood Street, Quiet Street, Green Street and New Bond Street.
The Festival has received more than £10,000 of support from Bath & North East Somerset Council's High Street Renewal Programme, which is funded by the West of England Combined Authority. This comprises £5,000 in direct support for the event and more than £5,000 in support for infrastructure to deliver the event.
Local chefs joining the Chef's Theatre at the event include Richard Bertinet of The Bertinet Kitchen, Ping Coombs who won MasterChef Champion of Champions in 2022 and Chris Cleghorn, the Michelin-starred executive head chef of the Olive Tree Restaurant.
Councillor Paul Roper, cabinet member for Economic and Cultural Sustainable Development, said: "It's exciting that once again, Milsom Quarter will be brimming with delights giving food lovers the chance to discover some of the finest produce the area has to offer. You can also support local traders to thrive by visiting this free event, which is a great opportunity for businesses and the community to come together to celebrate local food and drink."
Metro Mayor Dan Norris, who runs the West of England Eat Local campaign, said: "I'm so pleased a £10,000-plus cash injection from my West of England Mayoral Combined Authority has once again helped this super festival whip up the perfect recipe for success.
"I'm committed to supporting those brilliant festivals and events spreading the word and championing the wonderful and delicious local produce we're so lucky to have here in Bath, and right across our amazing West of England region."
The funding from the West of England Combined Authority is part of a wider High Streets Renewal project for Bath city centre, which in part aims to support the Milsom Quarter with improvements to the high street and a programme of animation and events to increase footfall and support local businesses.
Find out more about high streets renewal projects across B&NES at: https://beta.bathnes.gov.uk/regeneration
ENDS