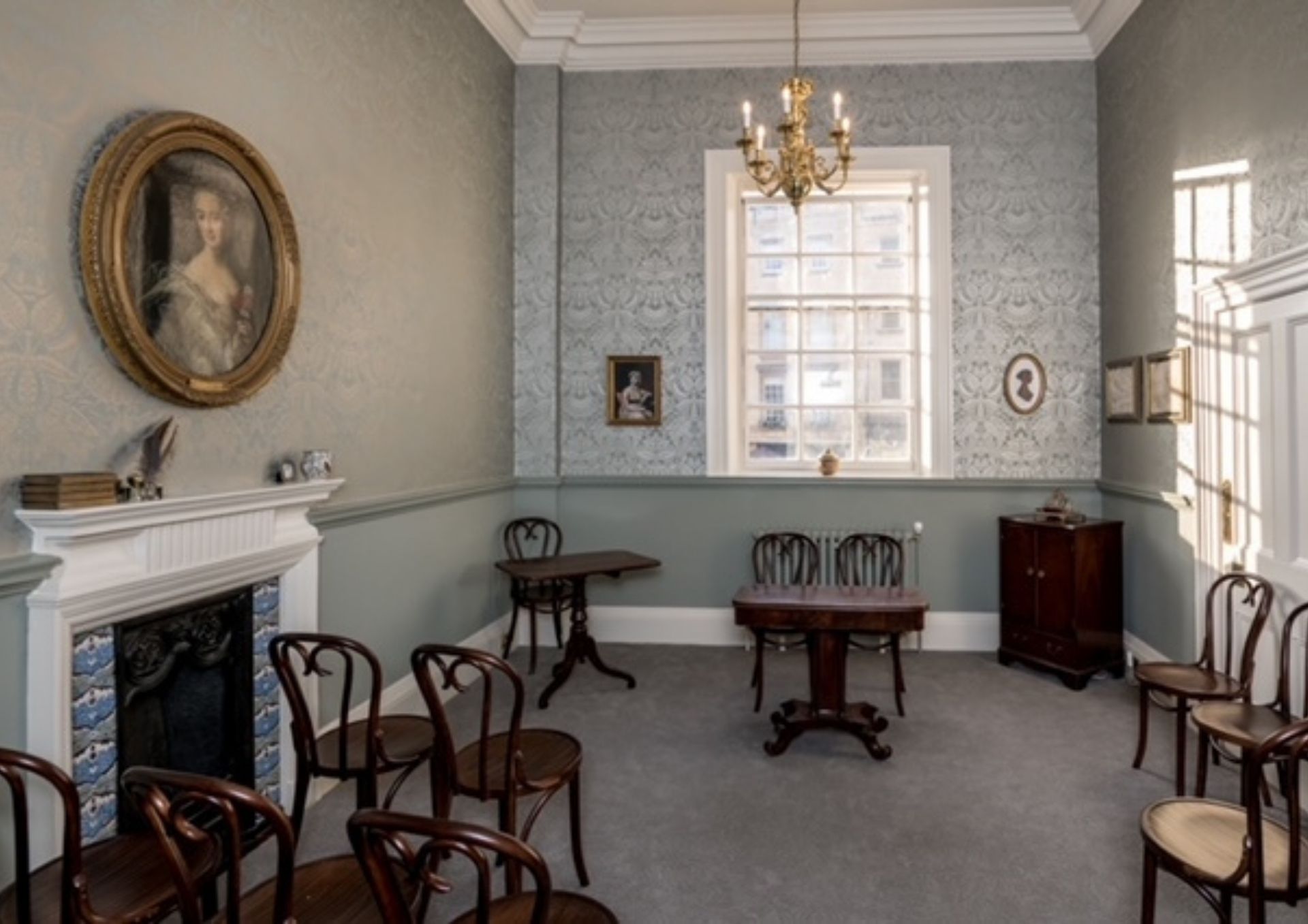 Literary lovers planning a marriage or a civil partnership in Bath can now choose to take their vows in a new Jane Austen-themed ceremony room.
One of the smaller rooms in the city's Guildhall has been renamed the Jane Austen room to celebrate the noted author's connection with Bath. The room has been decorated in Regency style to reflect a room of the period and features silhouette art, a picture of Jane, ink wells, feather pens and old books.
Councillor David Wood, cabinet member for Neighbourhood Services said: "The pandemic has been difficult for all those wanting to marry or form a civil partnership because of the limits on ceremonies and the number of guests. We have had couples rearranging several times and one couple moved their ceremony five times.
"Although some Covid restrictions and advice such as social distancing remain in place, it's wonderful that residents are now allowed to celebrate in style in the historic Guildhall and our glorious Jane Austen room will give Jane Austen fans a chance to make their day truly memorable."
The new room features framed copies of fictitious entries in the register from All Saints Church, Dean, in Hampshire which were penned by Jane. Her father was Rector of Dean from 1773-1805. In one entry, Jane 'marries' a Henry Fitzwilliam (the name later given to a Mr Fitzwilliam Darcy in Pride and Prejudice). There are also copies of marriage entries where Jane was a witness.
The Victoria Art Gallery also loaned an 18th Century portrait of a French lady by an unknown artist, which is in keeping with the style of the room.
There are now six ceremony rooms in the Guildhall, the Banqueting Hall, the Aix-de-Provence, the Thomas Baldwin Room, the Abbey View Room, the Alkmaar Room and the newly decorated Jane Austen Room, which can hold 21 guests.
Despite the pandemic the number of ceremonies held at the Guildhall has increased sharply and there are more than 1200 weddings planned for across all sites in Bath and North East Somerset for 2022.
The Registration Service also continues to provide other services for B&NES residents. The registering of births was restricted during the pandemic but once it resumed, the service managed to clear the backlog within weeks.  Madame Chair of Council also resumed citizenship ceremonies as soon as she was legally allowed and by adding extra ceremonies ensured that everyone waiting received their British Citizenship as soon as possible.  
You can find more information on the Bath Register Office and the ceremony rooms on the council's website: https://www.bathnes.gov.uk/services/births-marriages-and-deaths/marriage-and-civil-partnerships/approved-premises-marriage-and
Full details of the Jane Austen Room can be found here: https://www.bathnes.gov.uk/services/births-marriages-and-deaths/marriage-and-civil-partnerships/register-office-ceremonies/jane
ENDS