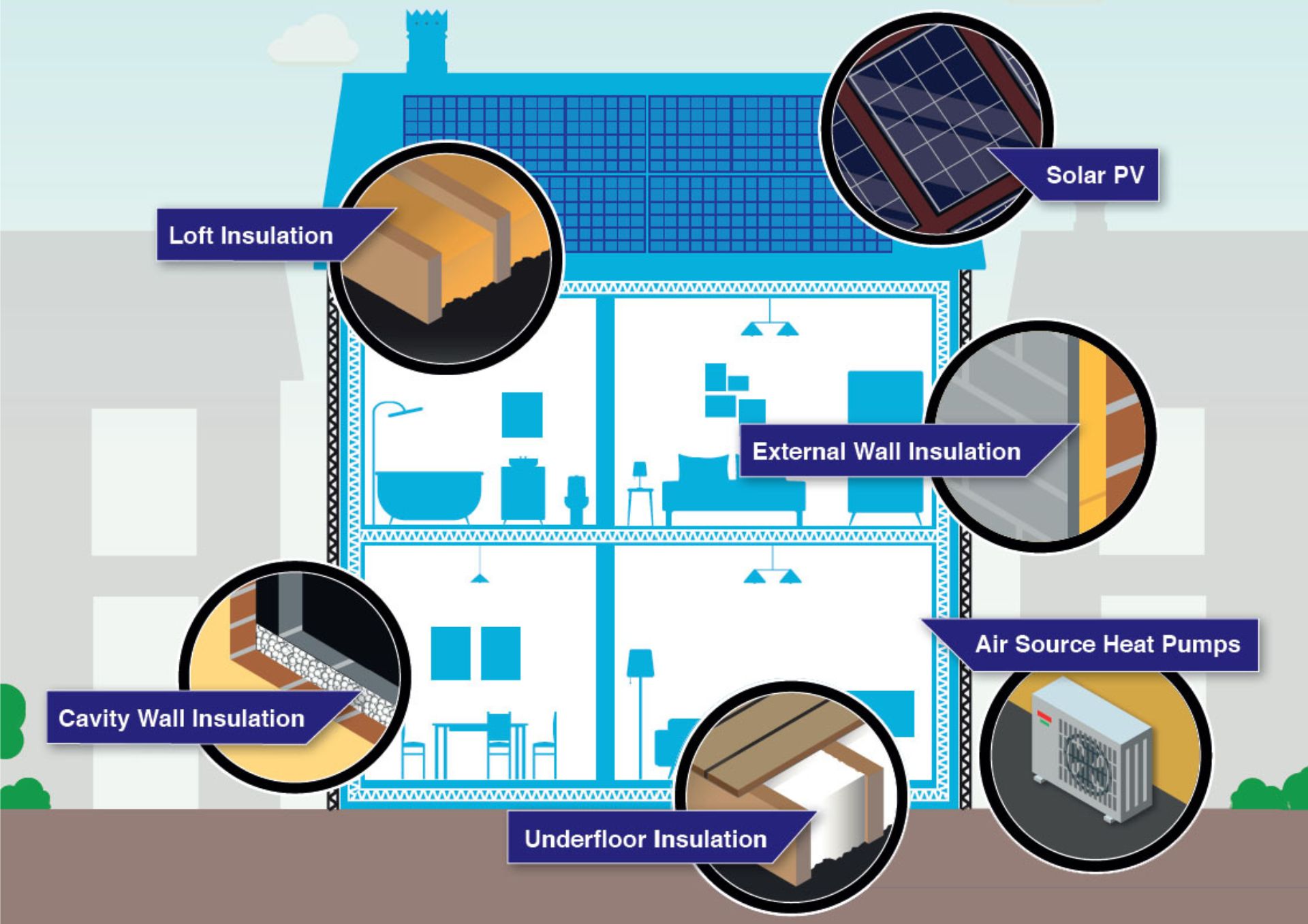 Low-income households without gas heating will be able to apply for funding to install energy efficiency measures and low carbon heating in their homes.
Bath and North East Somerset Council has partnered with Bristol City Council and North Somerset Council to secure £11m funding through the government's Home Upgrade Grant: Phase 2 which runs until March 2025. The scheme will be administered by Bristol City Leap.
Eligible households will receive funding and support to install a range of energy saving and low carbon technologies including solar panels, loft, underfloor and wall insulation, air source heat pump central heating systems and LED lighting.
Councillor Sarah Warren, deputy leader of the council and cabinet member for Climate Emergency & Sustainable Travel said: "Energy efficient home improvements can help to reduce energy costs and carbon emissions, but they can be expensive to install, so it's wonderful that we have secured funding from the Home Upgrade Grant: Phase Two. It will build on the success of the scheme's first phase, which allocated money to help 12 homeowners in B&NES to improve the energy efficiency of their homes by having a range of features fitted: from new doors and windows to heat pumps."
To be eligible for the scheme applicants must live in the B&NES area and:
be the owner, landlord or private rented tenant of the property

have electric or non-gas fossil fuel heating source such as oil or coal.

have a combined annual household income of £31,000 or less per year

have an Energy Performance Certificate (EPC) rating of D, E, F or G (or be willing to apply for one)
Interested residents will need to complete the short registration form which can be accessed on the council's Energy at Home website. A member of the grant administrators, City Leap team will then get in touch to confirm your eligibility for the funding and to discuss the next steps.
If you have any questions about the scheme, you can contact the team directly by calling 0117 352 1180 or by emailing domestic@bristolcityleap.co.uk.
You can check if your property has a valid EPC on the Gov.UK website. If your property does not have an EPC certificate but you are eligible for funding, an EPC can be arranged ahead of the installation.
There is no cost for eligible owner occupiers, but landlords of private rented properties will need to contribute at least a third of the total cost of the upgrade.
This is one of a number of energy-related home improvement and grant and loan schemes that are available to B&NES residents. More information can be found on the Energy at Home website.
Bath and West Community Energy (BWCE) is also promoting Bright Green Homes through its networks and engagement activities across the district. Visitors to a drop-in information session at the Hive Community Centre in Peasedown St John on Thursday 20 June will be able to find out more about Bright Green Homes funding and other schemes to promote energy efficiency. You can find details of future events on the BWCE website.
You can find wider information about other types of help and support on the Community Wellbeing Hub website or by calling 0300 247 0050.
ENDS