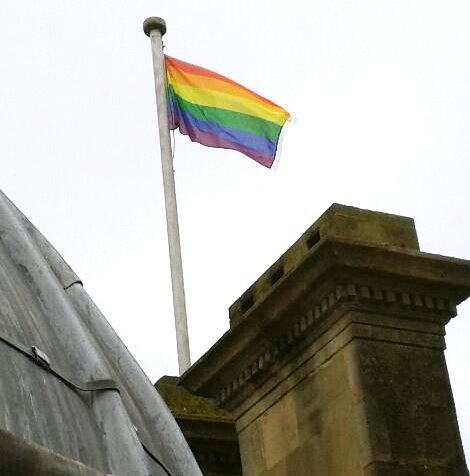 An opportunity for people in Bath and North East Somerset to learn more about the histories of lesbian, gay, bisexual and transgender people in the UK is offered in a range of events this month.
Lesbian, Gay, Bisexual, Transgender + History Month is celebrated each year in February to highlight the contributions that LGBT+ people make locally and globally.
Bath & North East Somerset Council is hosting a virtual LGBT+ history tour of Bath on February 25, led by Robert Howes from Gay West. 
The council is also launching a competition for young people to design a logo or 'badge' for the B&NES area, which will be used to publicise future LGBT+ news and events.
Councillor Dine Romero, council Leader, said: "Increasing the visibility of lesbian, gay, bisexual, transgender people and their lives helps to combat prejudice and raises awareness of the issues their community faces. We are committed to promoting equality in B&NES, which is why it's important we mark interesting events such as LGBT+ History Month so we all have the opportunity to find out more."
The LGBT+ events and resources for History Month 2021 are as follows:
Visit the council's dedicated LGBT+ page
ENDS