Date published: 2021-07-26 | Category: Leisure
---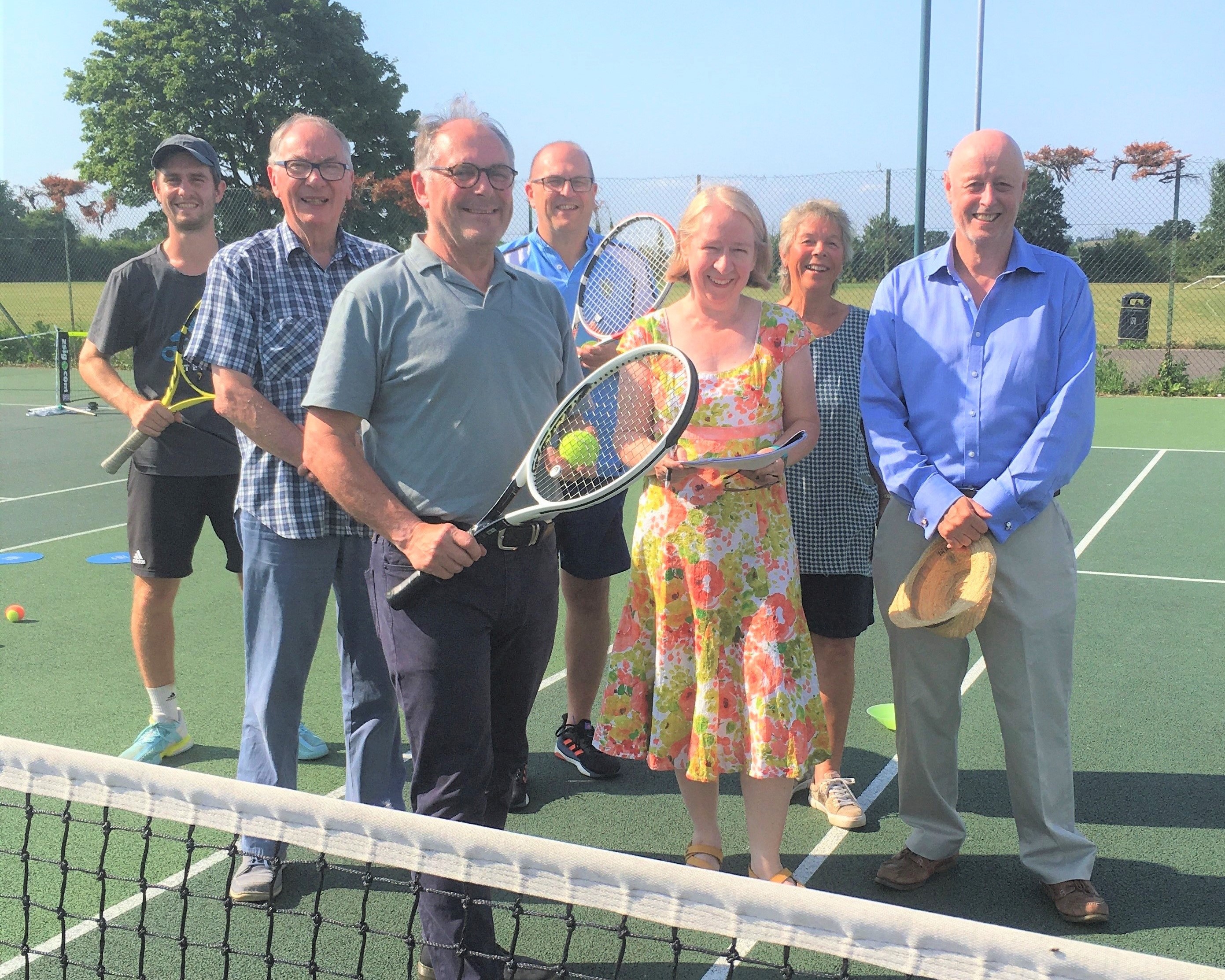 Community tennis provision in Saltford is set to improve following a partnership agreement between Bath & North East Somerset Council and Saltford Lawn Tennis Club which allows the club to take over a new long lease.
The agreement is part of the council's Community Asset Transfer (CAT) scheme and will enable the club to provide a new larger clubhouse and other community benefits.
The transfer was approved in a single-member decision by the council's deputy leader, Councillor Richard Samuel in July 2020 and now the new lease and partnership agreement are in place.
Councillor Richard Samuel said: "I am very pleased to approve Saltford Lawn Tennis Club's application for the lease as it will mean more residents will have access to enhanced tennis facilities. I hope it will encourage more people in the community to take up the sport and enjoy active leisure time. The transfer will help create a wider network of tennis facilities in B&NES alongside the refurbishment works being carried out to courts in Keynsham and at Alice Park and Sydney Gardens in Bath."
Saltford Lawn Tennis Club has run the tennis facility in Saltford for more than 50 years. It provides three all-weather courts and a range of community-based activities including court hire, free tennis sessions as well as coaching programmes working with Team Bath from the University of Bath.
Rachael Tonkin from Saltford Tennis Club said: "We are delighted to have the CAT and long lease in place which gives us security for the future. We would like to thank our committee members and B&NES staff for their hard work in finalising the agreements. We have lots of exciting new plans including a new enlarged clubhouse, improved court access and disabled toilet facilities which will enable us to provide better facilities to the wider community."
Find out more about leisure facilities in B&NES.
ENDS
Photo: Councillor Richard Samuel (front) with Saltford Tennis Club representatives L-R: James Begg, Roger Morris, Neil Willey, Rachael Tonkin, Joyce Pickard, Kevin Mulvaney