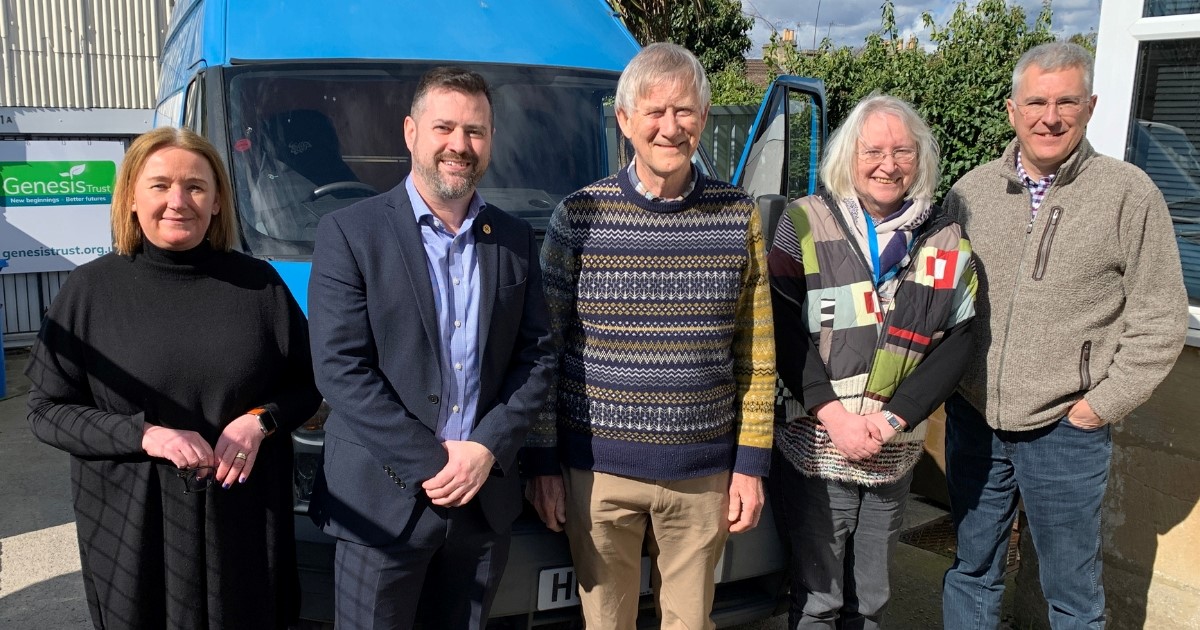 Council leaders and the Genesis Trust have discussed potential ways to support staff and volunteers at the charity, once new Residents' Parking Zones (RPZs) come into force in the Oldfield Park and Snow Hill areas, where the Trust has key operational sites.
Following a meeting earlier this week between council leader Councillor Kevin Guy, cabinet member for Transport Councillor Manda Rigby, Nick Mayo, Chief Executive of the Genesis Trust and Founder and Trustee Sir Peter Heywood, the council will seek to secure the provision of additional off-street car parking spaces from local organisations, as well as discuss other possible measures with a view to securing mutually acceptable solutions as quickly as possible. The joint aim is that staff and volunteers of the charity will continue to be able to park their cars in these areas when they are working at the charity's two main premises, whilst protecting local residents' parking provision as consulted on.
Sir Peter Heywood, Founder and Trustee, said, "We are delighted to have an agreement and we look forward to continuing to work together in the future."
Nick Mayo, CEO Genesis Trust, said, "We are very pleased to have had a positive and constructive meeting this week with Cllr. Kevin Guy and Cllr. Manda Rigby.  Our volunteers, staff, and Trustees will be very happy to know of the council's continued support and commitment to Genesis Trust."
Councillor Kevin Guy, Leader of Bath & North East Somerset Council said:
"It was good to meet the Genesis Trust and we had some very constructive talks which will continue. The council highly values the work of the Genesis Trust and understands the concerns they have about the potential impact of RPZs on their staff and volunteers.  
"We have recently implemented five new RPZs in Bath and these are being welcomed by local residents and businesses as the best way to stop their streets being clogged by commuter parking. However, we recognise that there are sometimes concerns particularly where businesses and organisations have relied previously on unregulated on-street parking for which permits now need to be applied for. I look forward to continuing the discussions with Genesis Trust."