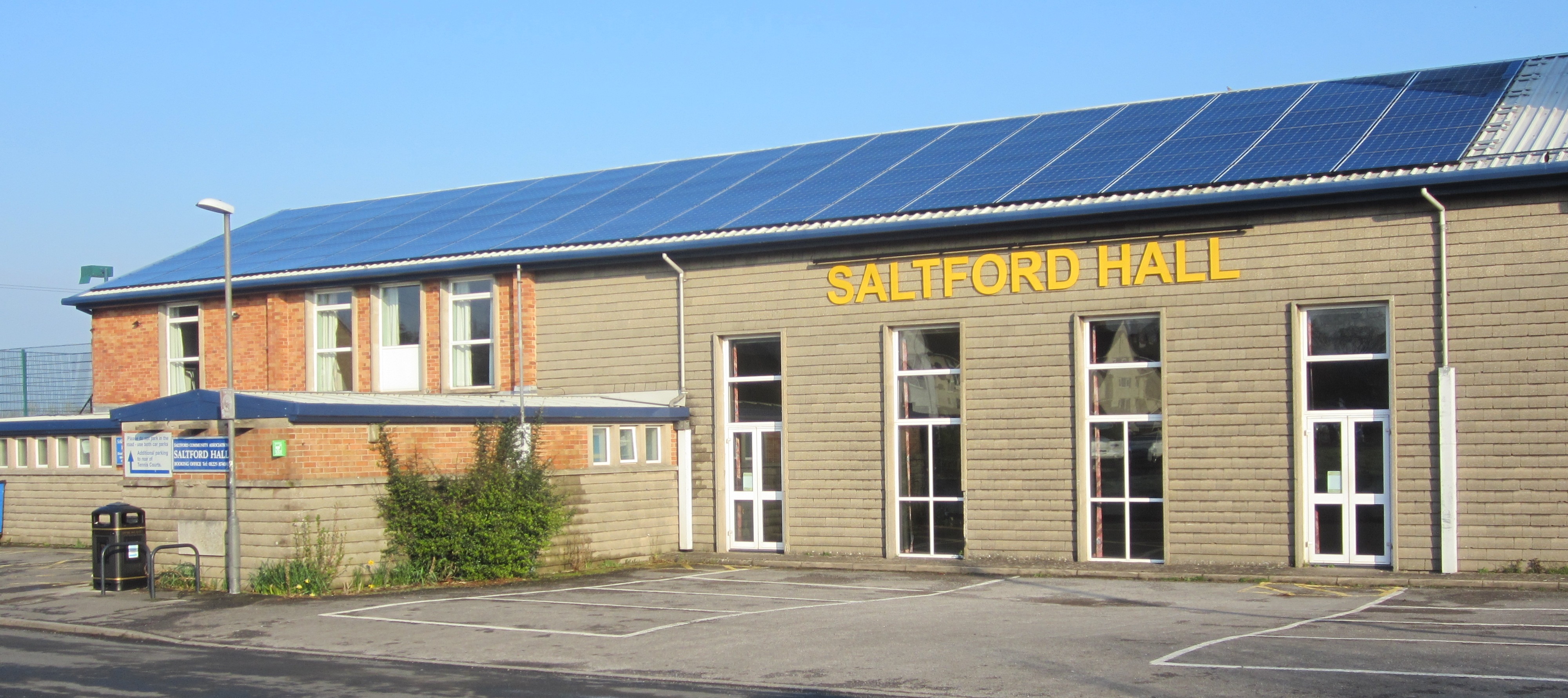 Energy saving LED lighting is to be installed in Saltford Hall thanks to funding from Bath & North East Somerset Council. 
Ward councillor Duncan Hounsell applied for £2,000 towards the cost of the energy saving project from council's Ward Councillor Empowerment Fund. 
The fund was set up to enable councillors to respond to local needs to improve the lives of residents in their community.
Councillor Hounsell said: "I'm delighted to have been granted this funding which will benefit everyone who uses Saltford Hall.  The hall is a focal point of community life in the village providing a venue for educational activities, social events and community gatherings for residents of all ages
"Saltford Community Association, which runs the hall, has been working over recent years to maximise the energy efficiency of the building. Solar panels, modern gas boilers and improved roof and window insulation have already been installed.  Switching all the lights in the building to LED will not only save energy but will also cut running costs and improve the quality of light in the hall."   
Councillor Hounsell's bid for funding was supported by fellow ward councillor Alastair Singleton and Saltford Parish Council.
Councillor Sarah Warren, cabinet member for Climate Emergency, said "It's great that we've been able to award this funding to Saltford Hall. Changing to LED lighting is a simple way to help address the Climate Emergency by reducing energy consumption, but in a large building such as a hall it can be costly. The Community Association has already taken big strides to reduce the carbon footprint of the hall and I'm pleased we've been able to support them to complete their project."
Councillors across Bath and North East Somerset were each given the opportunity to apply for £2000 to support projects driven by local residents in their community. They were required to provide evidence of need and demonstrate community support.
All successful projects had to meet at least one of the council's priorities:
address the climate emergency

deliver for local residents

focus on prevention

give people a bigger say
Ends
​