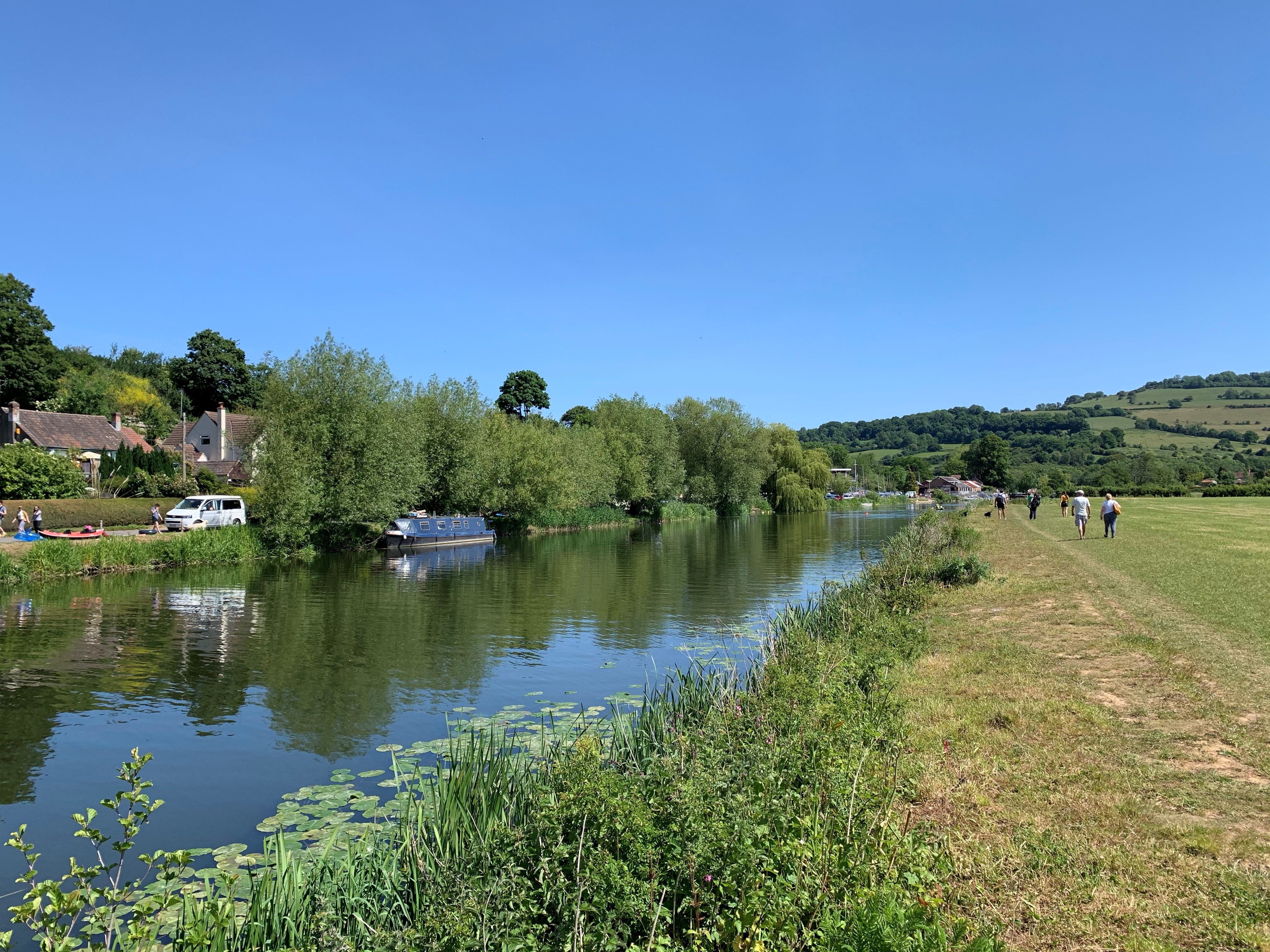 Recommendations to defer the closure of the 14-day moorings at a Saltford beauty spot over the winter months are being considered by Bath & North East Somerset Council's cabinet member for Neighbourhood Services.
Councilllor Dave Wood is being asked to make a single member decision about the next steps for the moorings in Mead Lane.
A report before him recommends the 14-day moorings at Mead Lane will remain open from 1 November 2021 to 28 February 2022 following which there will be a consultation with all stakeholders including boatowners and residents to enable a decision to be taken in either late spring or early summer 2022 about the future of the 14-day moorings. 
The consultation would focus on either restricting the 14-day moorings at Mead Lane and eventually phase them out in accordance with an early cabinet resolution, or that the matter should be referred back to cabinet for further consideration.
Last October cabinet passed a series of resolutions in respect of river moorings at Mead Lane. The resolutions concerned both the council's long-term aspiration, working in conjunction with Waterspace Partners, to relocate moorings from Mead Lane while ensuring that the total number of 14-day moorings available along the watercourse is not reduced, and its short to medium term objective of increasing the amount of open space along Mead Lane by removing all 48-hour moorings and to restrict to the months of March to October each year all 14-day moorings.
The report before Councillor Wood says the council has on-going concerns about winter safety issues at the Mead Lane stretch of the River Avon especially in time of flooding.
A recently commenced judicial review claim, by one boatowner, of the council's decision to impose a seasonal prohibition on 14-day mooring at Mead Lane has raised a number of issues and arguments including representations about the impact of flooding.
The report notes that the council's ability to monitor the situation, since cabinet passed its resolutions and to obtain useful data over the 1 November 2020 to 28 February 2021 closure period, was severely hampered by the national lockdown restrictions.
Councillor Wood said: "We want to arrive at a resolution for both boaters and residents and I will give careful consideration to the report that is before me. Allowing the winter mooring to go ahead and deferring a decision would help us  consider the issue with a much broader view around a mooring strategy as well as our work with  the West of England Combined Authority regarding a plan for the River Avon, as well as discussions with the Canal and River Trust."   
Over the past eight months the council has put in place parking restrictions – double yellow lines, in Mead Lane to ease traffic issues, appointed a river warden with the Canal and Rivers Trust, removed the 48 hour leisure moorings and put in place temporary signage.
You can find the Single Member Decision report here:  
https://democracy.bathnes.gov.uk/mgIssueHistoryHome.aspx?IId=32952&PlanId=790&RPID=32688953
ENDS 
​​