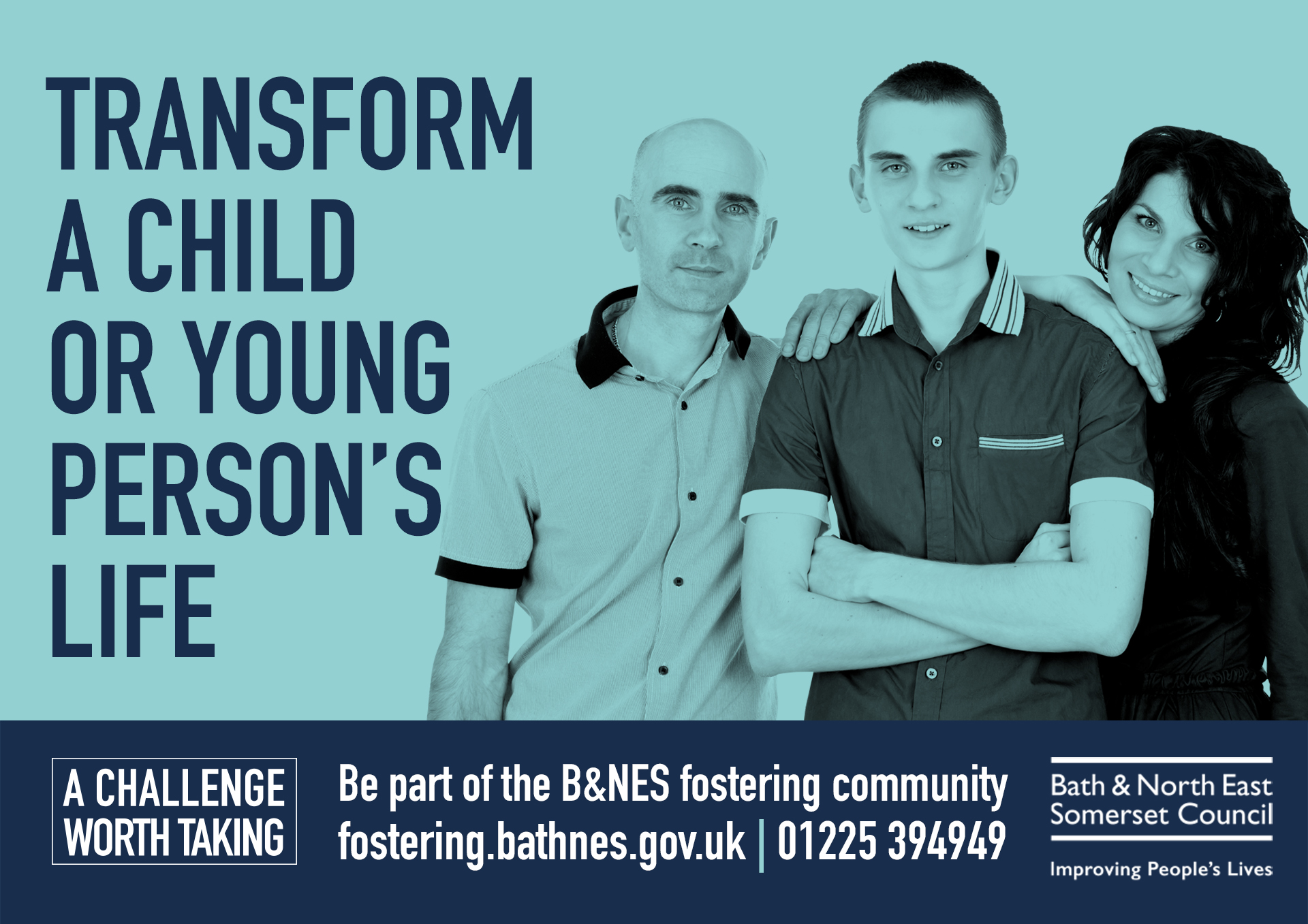 A new campaign to inspire more people to open their homes to support children and young people is being launched by Bath and North East Somerset Council.  
'Transform a child's life', uses real life case studies to highlight the significant impact foster carers have on a young person's future, while also illustrating how enriching the experience is for the carer themselves.
The council was responsible for finding foster placements and supported lodgings for around 100 young people last year. This number shows an increase of around 40% over the last eight years and it is made more challenging by the approximately 13% of foster carers who retire or leave every year. With too few in-house foster carers, the council has to rely on Independent Fostering Agencies (IFAs) and residential settings, which are more expensive and put pressure on their budgets.
Councillor Dine Romero, cabinet member for Children, Communities and Culture, said: "We have some amazing foster carers and supported lodgings providers in Bath and North East Somerset but every year we are faced with increasing numbers of children and young people requiring placements, so we need to recruit more people willing to open their homes.
"We believe the pandemic has made many more people feel positively about supporting their community, and there is nothing more community-minded than becoming a foster carer. We really want to shine a light on the amazing difference taking in a child or young person can make to their future success and outcomes in life – and how it can be a truly worthwhile experience for the carer too."
The campaign is also aiming to attract a greater diversity of people into the service by busting some of the common myths about the requirements needed to become a foster carer.
Councillor Romero added: "There are so many myths about the type of person that can be a foster carer, but the truth is you can be single, married, straight, gay, retired, working full time and so on. Our service offers many options, so it is much more flexible than people think - from young children needing long-term foster placements to older teens and young adults needing a few nights somewhere, or children with complex needs that need to go somewhere once a week to give their families respite.
"Hopefully this campaign will encourage more people to seriously consider supporting the many local, vulnerable children that would benefit from their care."
The campaign which launches on September 14 will run for two years and will appear in a number of places to ensure high visibility and reach. Residents will be able to see the campaign on buses, digital screens at train stations, on social media and in local media publications.
To find out more about B&NES fostering service, visit www.fostering.bathnes.gov.uk.
ENDS