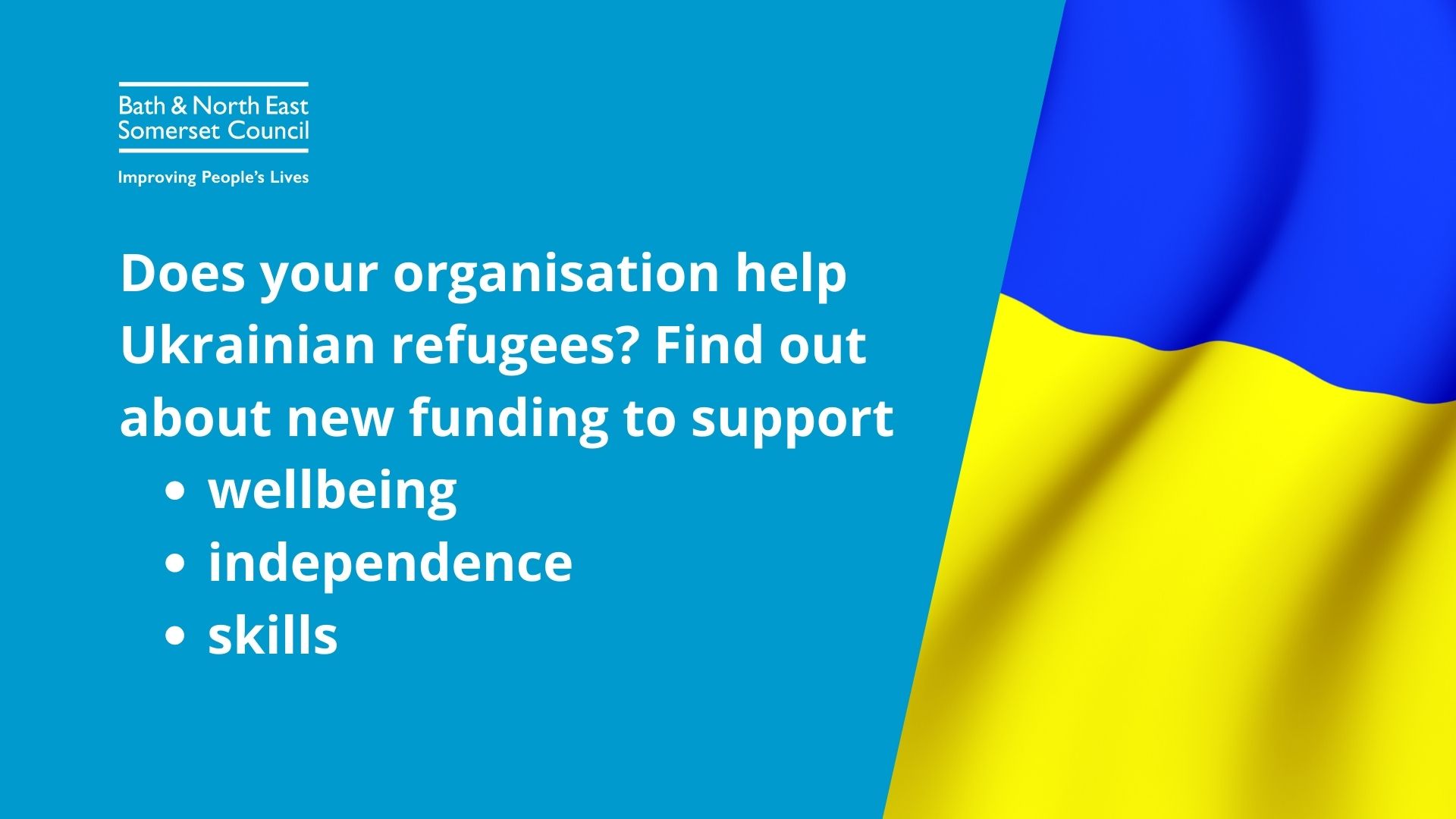 Charities and voluntary groups in Bath and North East Somerset that are supporting the arrival of refugees from the Ukraine are invited to bid for a share of new Government funding.
The B&NES Ukrainian Support Fund will support the integration of Ukrainian guests into local communities to help promote their wellbeing, independence and skills.
The funding made available in the first round is £10,000 and bids are invited from charities, volunteer and community groups to benefit the groups of refugees they are supporting.
Organisations can apply to Bath & North East Somerset Council for up to £500 for a one-off event, or up to £2,000 to establish new services or extend an existing one.
The money allocated by central government could be used to provide services for groups such as access to translation, organising community events or working with faith groups to signpost the right advice and support.
The fund has been set up primarily to support people arriving from Ukraine, but the projects to be supported could be widened to include refugees from other countries.  
You can make applications open via this link https://beta.bathnes.gov.uk/apply-ukraine-support-fund
Councillor Dine Romero, cabinet member for Children and Young People, and Communities, said: "Councils continue to play a key role in helping Ukrainian guests integrate into our local communities and this new fund will help to strengthen those connections. It will also promote the wellbeing and future prospects for our Ukrainian groups. The money could be used to support them to improve English language skills, employment skills and independence.
"Local organisations who have detailed understanding of the needs of the groups they support are invited to bid for a share of the £10,000. The grants will help people who have arrived from Ukraine to thrive in their new communities."
The first round of funding will be available until January 20 but will close earlier if all funds have been allocated.
All applications must:
benefit a group of people, not an individual person.

be a charity, voluntary or community organisation that operates for the benefit of the local community and is not for profit.

have a constitution and valid bank account or a lead organisation, with a constitution and valid bank account.

show at least one of the following ways it will support Ukrainian Refugees:
Promote Health and Wellbeing

Promote Independence

Improve English Language Skills

Assist with Employment Skills

Help Integration into local B&NES Communities
Anyone needing help to apply online can contact Mark Hayward on 01225 396975 or email mark_hayward@bathnes.gov.uk
ENDS