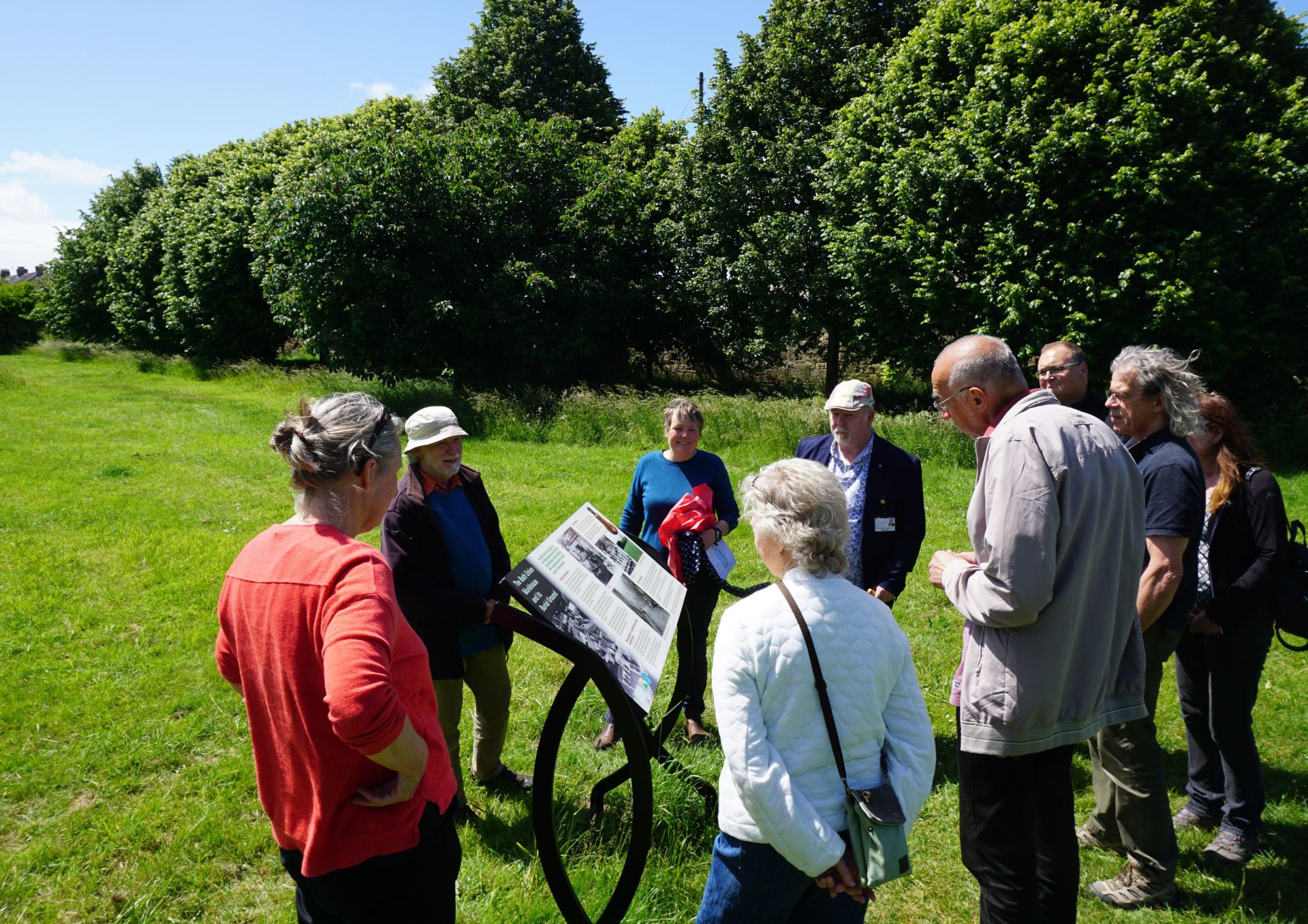 Volunteers attended a small gathering recently to celebrate another milestone in the long campaign to get the Workhouse Burial Ground at Odd Down properly recognised and to create a place of memory and reflection.
An information board outlining what life was like for those who lived in the workhouse has been unveiled on the site. It gives background details on some of the ordinary people who lived in the workhouse, the conditions they lived in and what happened to them when they died. 
The burial ground contains the unmarked graves of more than 3,100 people who died in poverty in the Bath workhouse between 1858 and 1899.
The project received funding from the Bath Neighbourhood CIL (Community Infrastructure Levy) and Odd Down Community Association and is supported by the National Lottery Heritage Fund.
Councillor David Wood, cabinet member for Neighbourhood Services said: "This project is good example of how Community Infrastructure Levy (CIL) funding can be used for the benefit of a community. Our Parks team have been working alongside the volunteers to transform the site and establish a beautiful and contemplative space which respects the memory of those buried here."
The event was attended by local historian John Payne whose booklet, Workhouse to Hospital, gives a background to the site and life in the workhouse in the second half of the 19th century.
Councillor Steve Hedges, ward councillor for Odd Down, has been heavily involved in the project. He said: "I was honoured to unveil the notice board and it was good to see so many people at the event. It is an important step in preserving this site and honouring the memory of those ordinary people who lived and died in the workhouse. I am happy to offer my ongoing support to the Odd Down residents who have been fighting to preserve the burial ground for years."
A group of people who regularly walked the site reading the names of those buried there as part of the Walking the Names project, have been instrumental in the site being properly recognised and in April they were featured in an episode of Open Country on BBC Radio 4.
Episode 2 of the Bathscape podcast, Footprints, which discussed how our ancestors and loved ones are remembered in Bath, included interviews with John Payne and Richard White from Bath Spa University who created the Walking the Names project. You can listen to the episode here: https://footprints.captivate.fm/episode/death-in-paradise. 
Bathscape has been working in partnership with the council's Parks Department, coordinating the volunteers and planting spring bulbs, wildflowers and a selection of trees.  Future plans for the burial ground include the installation of several benches and additional planting to encourage wildlife. 
Bathscape is a National Lottery Heritage Fund supported project, which aims to re-connect people with the natural landscape. To find out about future events or to volunteer with Bathscape, please visit the website or email info@bathscape.co.uk.
ENDS