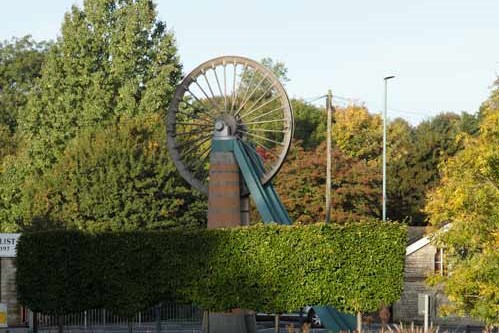 An action plan to regenerate Radstock town centre is set to be developed thanks to new funding secured by Bath & North East Somerset Council.
The council successfully bid for £750,000 funding from the West of England Combined Authority's Housing and Regeneration Enabling Fund to create regeneration action plans and masterplans for four town centres in Bath and North East Somerset, working in partnership with residents, stakeholders and landowners.
The first action plan to be developed will be for Radstock Town Centre and will identify opportunities for improvements to the area to revitalise the town centre and bring vacant shops back into use.
The plan will aim to enhance the vitality of the town centre and could include community events and markets, improved public spaces and supporting employment and upskilling in the town centre. It will be developed by the council in partnership with Radstock Town Council.
The council is inviting residents and businesses to have their say on the action plan at three events in Radstock next month or by completing an online survey which is open from September 5.
Keynsham Town Centre will also have a regeneration action plan created from 2024 and Twerton and Midsomer Norton High Streets will benefit from Masterplanning activities for key sites near the High Street, with Twerton Masterplanning due to start this year and Midsomer Norton Masterplanning due to start in 2024.
All four projects will agree priority project ideas and seek funding to deliver improvements to revitalise the town centres with delivery expected from 2024-25 onwards.
The council is also due to launch work on its new Local Plan for the district in September which will provide a new overall planning framework for Keynsham, Midsomer Norton and Radstock. The regeneration action plans will complement and inform the new Local Plan.
Councillor Mark Roper, cabinet assistant for Neighbourhood Services, said: "I am delighted that work is starting on a regeneration action plan for Radstock as part of our wider commitment to revitalising town centres across Bath and North East Somerset. The plans will mean real change can be achieved and further funding sought to support the needs of our communities.
"The focus for Radstock will be to improve the vitality and viability of the town centre, in particular bringing vacant buildings and shops back into active use and assisting community organisations in the town to find new premises which meet their needs.
"The renewal of the high street and making the most of Radstock's heritage assets including historic buildings will also give a potential for increased tourism and footfall in the town, supporting local trade. Please come along to one of the public events to find out more and have your say, or respond to the online survey."
The events are being held jointly with Radstock Town Council. The times and venues are as follows:
10am – 1pm, 1st October 2022, The Library, Radstock

10am - 1pm, 4th October 2022, Outside the Post Office, The Street
An online survey will be available on Radstock Town Council's website from September 5th to October 14th at: https://www.radstock-tc.gov.uk
A formal public consultation will take place after the action plan has been completed.
Metro Mayor Dan Norris said: "Our high streets are the beating hearts of local communities and central to the very identities of the towns and villages that make our amazing West of England region. That is why regenerating our high streets and town centres is front and centre of the work of the West of England Combined Authority. This £750,000 cash injection from the Combined Authority I am so proud to lead as Metro Mayor represents an important step as we look to give the people of Radstock, Twerton, Keynsham and Midsomer Norton high streets and town centres matching up to their hopes and ambitions."
Find out more about high street renewal in Bath and North East Somerset at https://beta.bathnes.gov.uk/BathnesHighStreetRenewal
ENDS