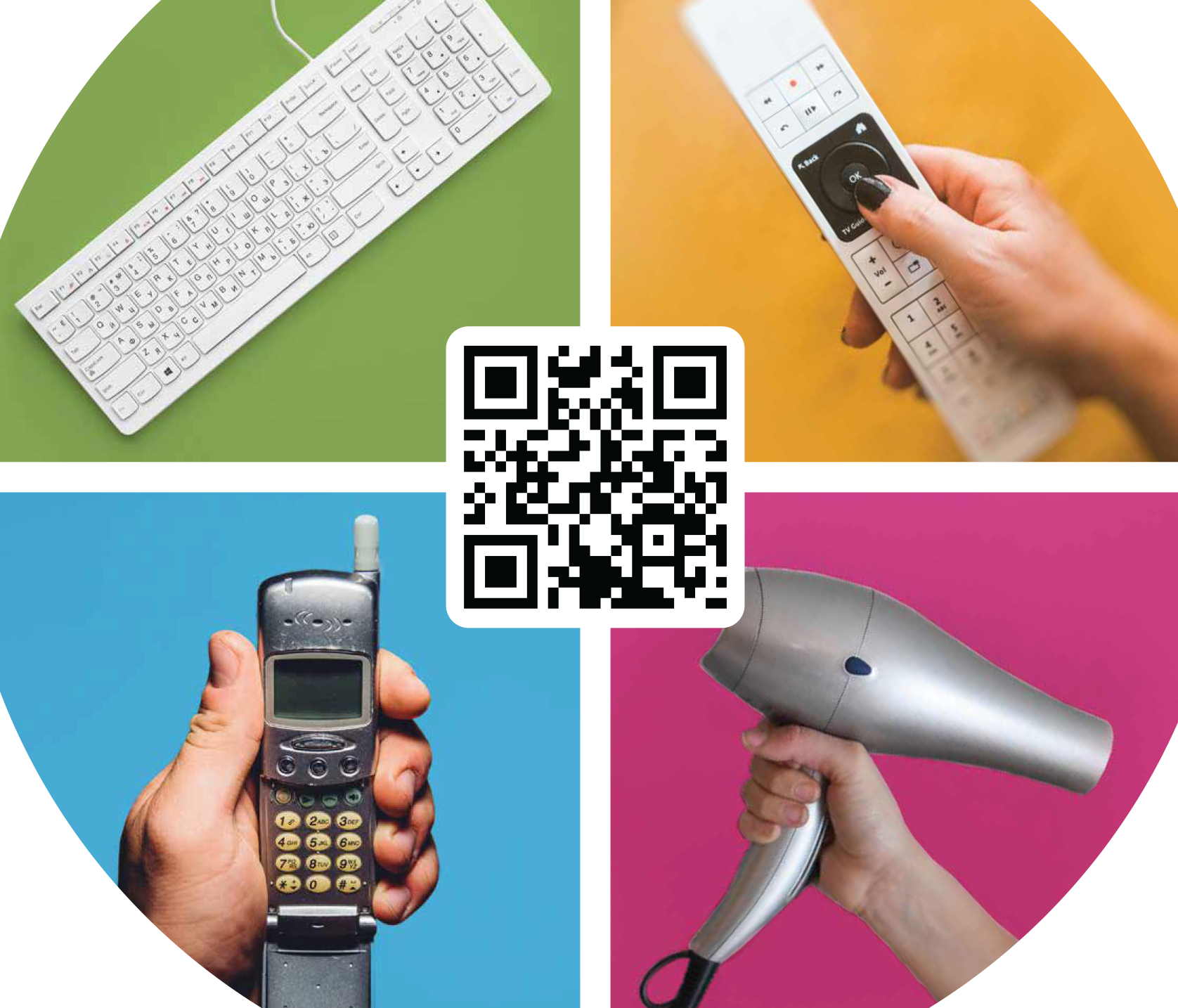 Residents in Bath and North East Somerset could win prizes of £50 in shopping vouchers this autumn for recycling broken or unwanted electrical items from the comfort of their homes.
The council is continuing its partnership with technology company BetterPoints to run BetterRecycle, a scheme that encourages people to recycle their old electrical items with a chance to win prizes.
During November and December, each time households in the district leave an electrical item in their recycling box, they will receive a leaflet with a QR code printed on it which enables them to enter into a prize draw. For a chance to win a prize, residents can download the BetterPoints app to their smartphone and then scan the QR code with the app whenever they put small electrical items such as phones, hairdryers and toothbrushes into their green recycling box.
The prize draw will be drawn at the end of each month and residents can check whether they've won via the app. Winners will get £50 worth of BetterPoints, which they can either swap for high street vouchers or donate to charity.
Councillor Dave Wood, cabinet member for Neighbourhood Services, said: "Last year our residents recycled more than 56 tonnes of small electrical items through our weekly green recycling box collections and we want to increase that number by encouraging people to recycle more.
"All small electrical appliances can be recycled and made into new things using their valuable metals and plastics. One clothes iron can provide enough steel to make 13 new steel cans.  All the items will be crushed, separated into their different materials and recycled to make new products."
Any small electrical item that has a plug or uses batteries can be recycled, such as kettles, blenders, calculators, cameras, chargers, digi-boxes, electronic toothbrushes, electronic toys and games, hair straighteners, hi-fi equipment, irons, power tools, shavers, telephones, torches and more. For more information visit www.betterrecycle.betterpoints.uk.
The council's recycling centres recycle larger electrical waste items that can't be collected as part of the weekly doorstep service.
If you have an electrical item that is need of repair, Share and Repair runs four Repair Cafes across Bath and North East Somerset  They take place once a month in Weston, Larkhall, Southdown and Peasedown St. John. Their skilled volunteers can try to fix your electrical items as well as mechanical items, furniture, clothing, toys and more. Typical items include lamps, toasters, coffee machines and hair straighteners. If you're not sure, just bring it along and they can advise. For upcoming cafes please http://shareandrepair.org.uk/repair-cafes/
More information about the council's recycling services can be found at www.bathnes.gov.uk/campaigns
ENDS