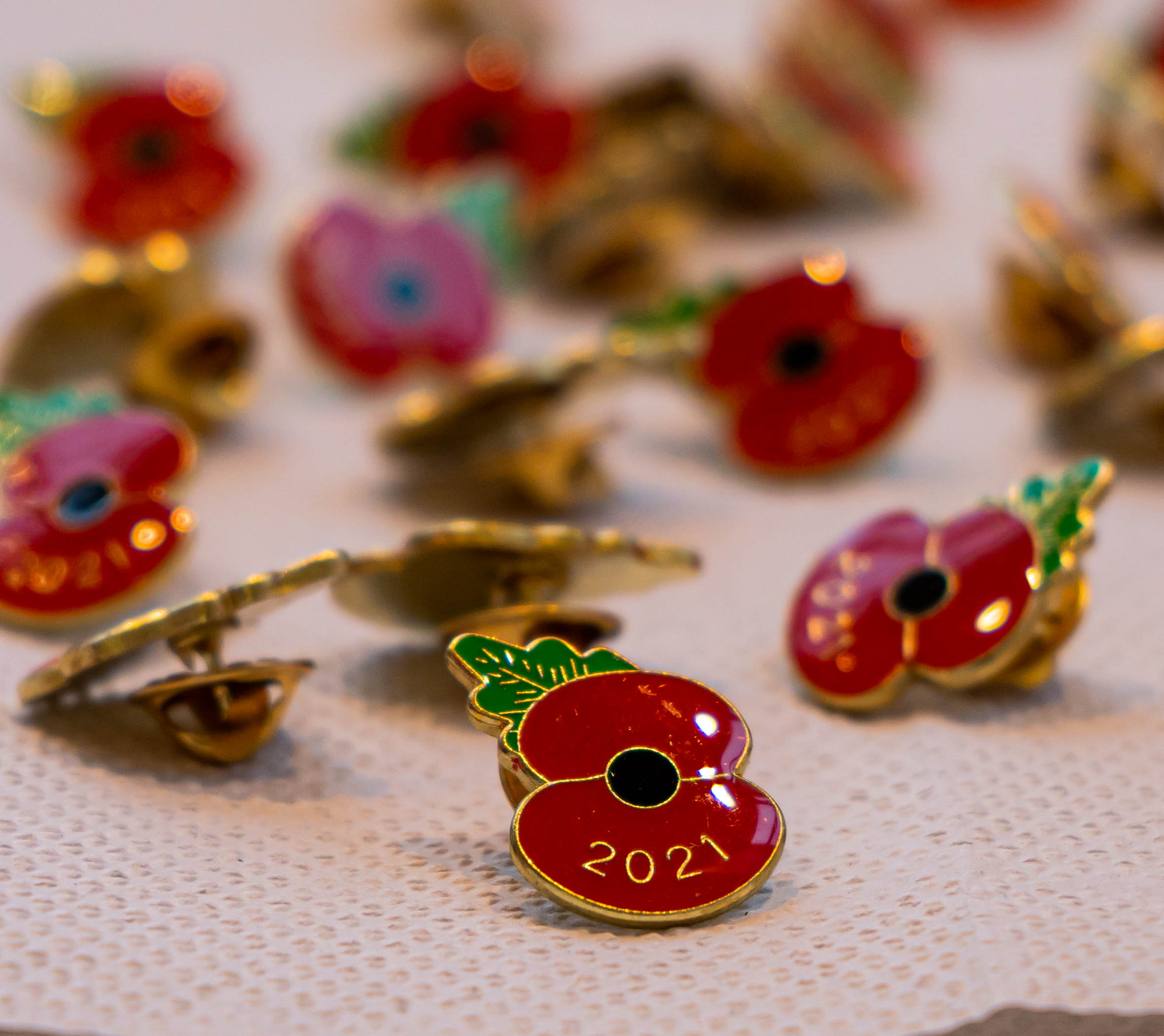 People wishing to pay their respects are being reminded about events taking place across Bath and North East Somerset to commemorate Remembrance Day.
Councillor Lisa O'Brien, Chair of Bath & North East Somerset Council, said: "Remembrance Day is an opportunity for us to commemorate and honour the memory of those who fought so valiantly, making the ultimate sacrifice to preserve our freedom. This year is especially poignant as it is the centenary of the establishment of the Royal British Legion, an organisation which continues to provide vital support for veterans and their families."
The council is asking anyone wishing to attend remembrance events to follow Covid guidance and wear face coverings in crowded and enclosed areas where you come into contact with people you do not usually meet.  Please also remember to wash hands regularly and get tested if you show Covid symptoms. The council also encourages anyone taking part in an event to take a Lateral Flow Device test in the 24 hours before attending any celebration. Anyone who tests positive should not attend.
Ceremonies and Services in Bath
Thursday 11th November
Bath & North East Somerset Council's Bereavement Services Remembrance Day Service

- 10.45am at Haycombe Cemetery, at the grassed area between the Cross of Sacrifice and the Blitz graves. Includes a two-minute silence at 11.00am.
Sunday 14th November
The Royal British Legion (Bath) events:

Wreath Laying Ceremony

– 10:45am-11.30am at the War Memorial,

Royal Victoria Park. The Mayor, Councillor June Player, will lay the first wreath.

Parade

– 2.00pm at New Bond St via High Street to Bath. The March Past & Salute Taking will be followed by a Civic Procession to Bath Abbey for the remembrance service

Remembrance Service

– 3.00pm-4.00pm at Bath Abbey

St Bartholomew's Church Wreath Laying Ceremony

– 11.00am at the Memorial Garden, Shaftesbury Road

Weston & Newbridge Wreath Laying Ceremony

– 11.00am
Ceremonies and Services in North East Somerset
Saturday 13th November
Paulton Cemetery

– 11.00am: dressing of the graves to remember the five men who died in service and who are buried at the cemetery

Writhlington Church

– 10.00am: dressing of the graves and poppies laid

St Nicholas's Church, Radstock

– 11.00am: guard of honour with Radstock Brigades and poppy laying

Clandown

– 12.00pm: dressing of the graves. A bugler from the Midsomer Norton Silver Band will be present.
Sunday 14th November
Compton Dando

– 10:00am: St Mary's Church remembrance service. 10:45am: gather at the war memorial before Act of Remembrance at 11am. Followed by soup and rolls at the church at 11:15am. 2.00pm-3.30pm: tea and cake at the church.

The church will feature a Poppy Cascade and visitors will be able to read of each villager who sadly did not return.

Keynsham Royal British Legion parade

- 9.00am: Ashton Way. 9.15am march to St John's Church for service at 9.35am, followed by a march via Ashton Way to the memorial gates for service, a silence and wreath-laying

Midsomer Norton

– 10.40am: Parade from North Road/Radstock Road to War Memorial. 11.00am: silence followed by wreath-laying and then parade to St John's Church for service before returning to memorial. O

rganised by the Royal British Legion Midsomer Norton and Radstock branch working in partnership with the Town Council

Paulton

– 2.35pm: a remembrance parade in the centre of Paulton, through the High Street to the War Memorial,

where a service will take place at 2.45pm followed by a service in the Methodist Church at 3.00pm

Peasedown St John

– 10.20am: Parade outside Co-op along Bath Road/Church Road to arrive at St John's Church for service at 10.45am

Peasedown St John

– 6.00pm: Beacon Hall. A secular remembrance event with poems, readings, short films and refreshments

Pensford

– 10.45am: Remembrance Sunday Parade Service at the War Memorial, Pensford. 11.00am: two-minute silence & guides flags will be lowered, followed by laying of wreaths, poppies and prayers.11.15am: End and refreshments in Church Room

Radstock

– 2.00pm: wreath laying at the War Memorial

Stanton Drew

– 10.30am: a dedication of the new War Memorial by Stanton Drew Parish Council followed by a memorial service and silence at 11.00am
ENDS