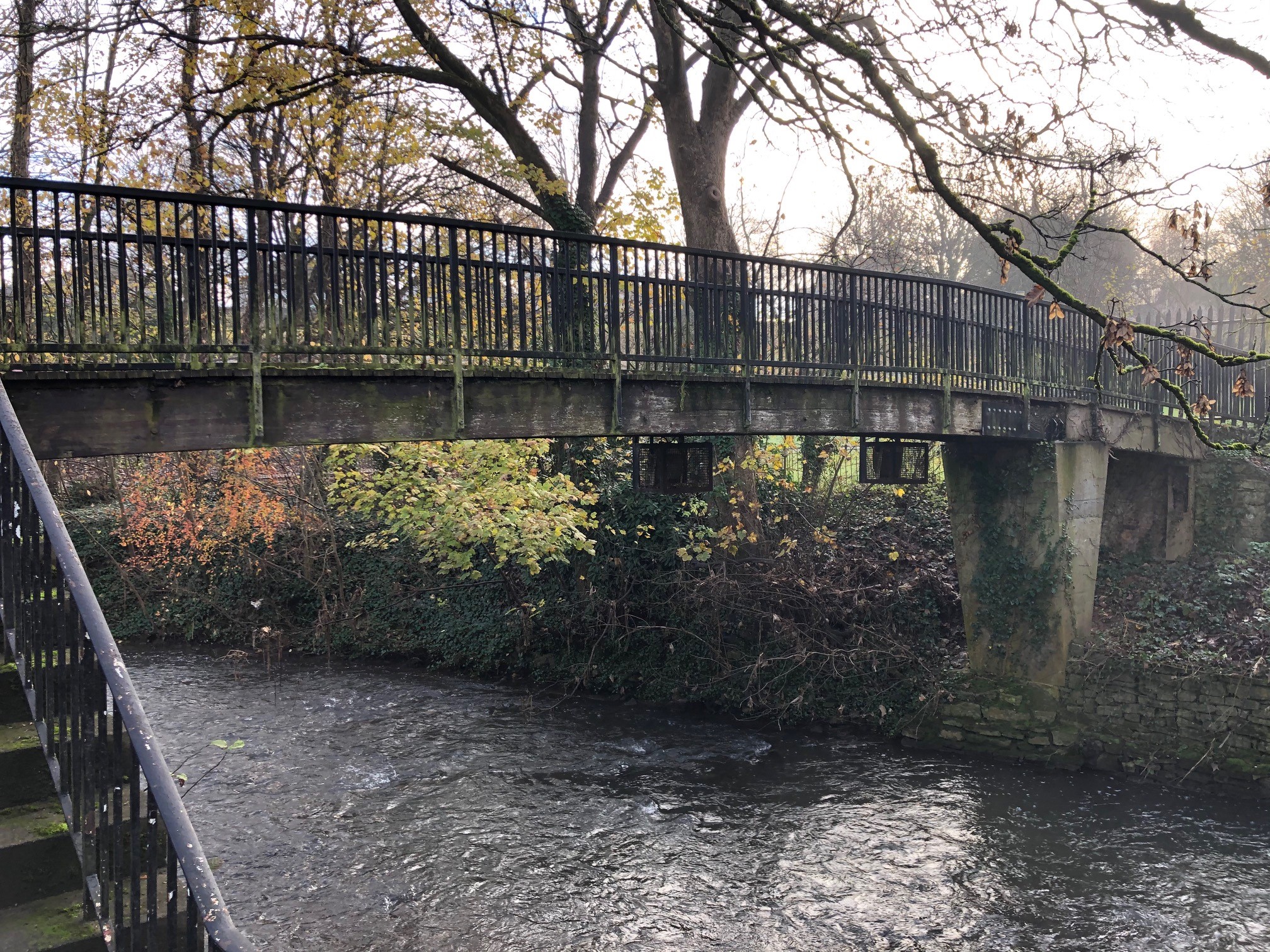 The next steps in providing a new footbridge over the weir in Keynsham Park are under way with a planning application having been made for the existing bridge's demolition.
Bath & North East Somerset Council has made the application with the aim of work starting on site this autumn.
A further planning application will also be made to replace the bridge with a new superstructure, which is hoped to be completed in spring 2023 to re-establish a route for pedestrians across the river.
The existing bridge has been closed to the public since October 2019 when a visual inspection found it was unsafe for public use, due to deterioration of the timber glulam beams forming the superstructure.
Subsequent investigations in 2020 found that the bridge was beyond repair and that the most cost-efficient solution is to install a new bridge. The council set aside £750,000 for the project in its budget for 2022/23.
Councillor Mark Roper, cabinet assistant for Neighbourhood Services, said: "I am pleased that work should soon be starting on demolishing the unsafe bridge in advance of its replacement being installed next spring, subject to the necessary planning approvals. We know that the diversion route for pedestrians while the bridge has been closed has been frustrating and we thank residents for their patience while we worked to find the best solution.
"Keynsham Park is a much-loved and well-used asset to the community and we are fortunate to have two play parks set amongst beautiful landscaping. The new bridge will once again provide a link between the green spaces and make travelling on foot through the park more convenient for everyone."
The play park nearest to the bridge will be closed during the works to ensure safety of the public during demolition. The council will notify residents of the dates work is to be carried out in advance.
View the planning application for the demolition here
ENDS