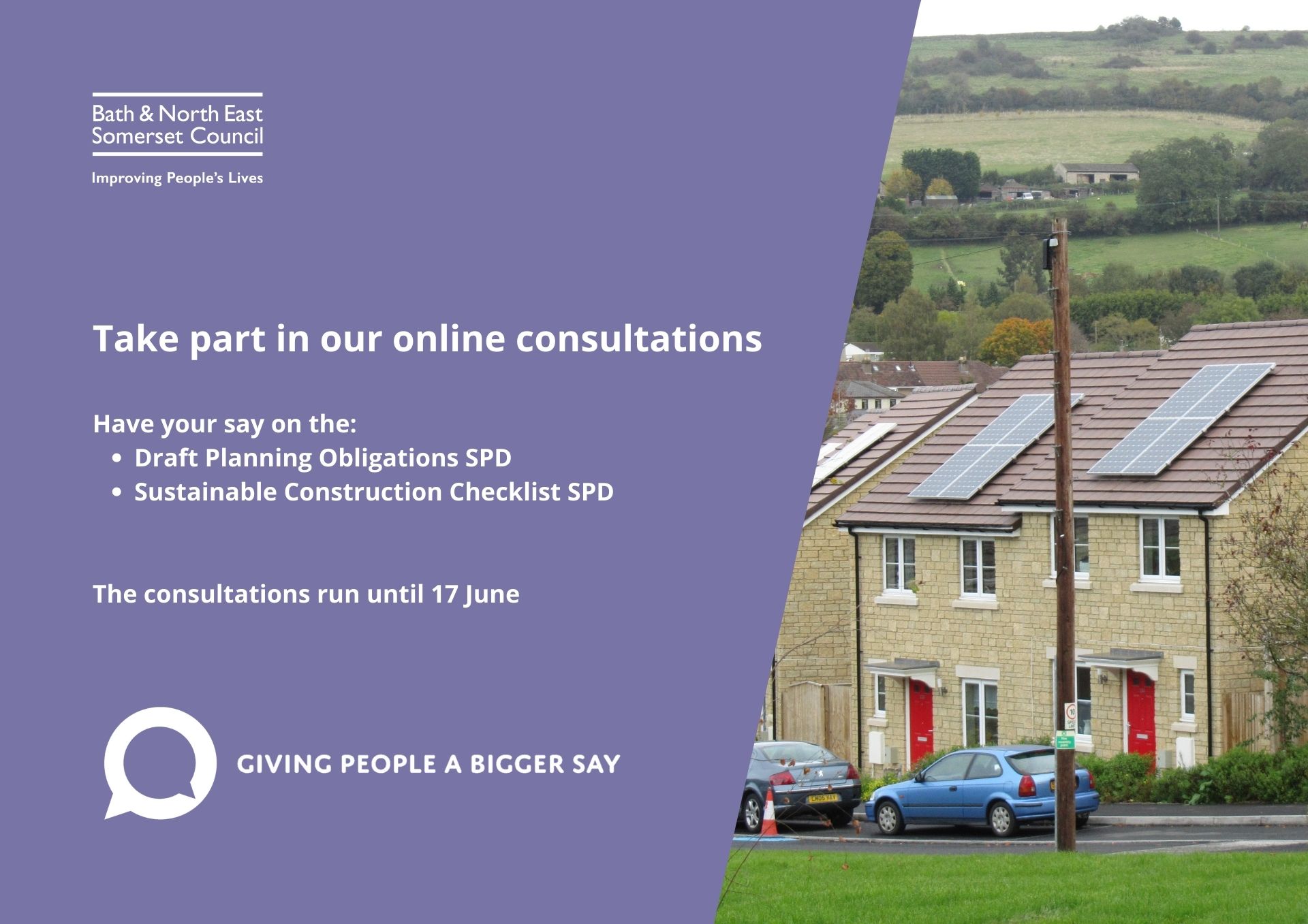 Updated planning requirements to help deliver sustainable communities that are safe, healthy and inclusive and assist in tackling the Climate and Nature emergencies go out for consultation today.
The draft Planning Obligations Supplementary Planning Document (SPD) and Sustainable Construction Checklist SPD were approved by Councillor Tim Ball, cabinet member for Planning and Licensing, in a single member decision.
Both SPDs build on and provide more detailed advice or guidance to support policy updates proposed within the Local Plan Partial Update (LPPU), which is currently being examined by an independent Planning Inspector and is anticipated to be adopted later this year. They also reflect changes in national policy and government guidance.
Councillor Ball said: "It is important that people comment during the six-week consultation because the input will help us to perfect the documents and ensure the council's sustainable construction policies are effective. This in turn will maximise the district's chances of achieving our goal of a net zero B&NES by 2030, as stated in the Climate Emergency declaration, and help address the Ecological Emergency."
The draft Planning Obligations SPD sets out Bath and North East Somerset Council's approach to seeking affordable housing and developer contributions for infrastructure or environmental improvements that are required as a result of development.
It will encourage and maintain balanced and mixed communities that support the needs of all groups in society. By promoting a more balanced community and providing community facilities, green space and improved transport infrastructure (for example pedestrian and walking links), it will help to improve quality of life for B&NES residents.  
There are changes in the SPD which developers, landowners, registered providers and built environment professionals will need to take into account at the planning stage of development, when drawing up proposals. These include:
new sections to reflect LPPU policies on sustainable construction including carbon offsetting, transport and biodiversity net gain

increased housing accessibility standards

clarifying the green infrastructure sections, including indexed costs

detail on school extensions and whole new school costs and introducing contributions towards secondary schools
The draft Sustainable Construction Checklist SPD sets out key information on energy and carbon related targets and will ensure that the council's sustainable construction policies for the Local Plan Partial Update (LPPU) are correctly and clearly reported on.
Further information on the SPDs and links to the public consultations can be found on the council website here:
https://beta.bathnes.gov.uk/draft-planning-obligations-spd
https://beta.bathnes.gov.uk/draft-sustainable-construction-checklist-spd
The consultations will close on 17 June 2022. All responses will be taken into consideration by the council in finalising the SPDs.
The cabinet member will make the final decision on approving the SPDs and the date they will come into force. It is anticipated that will be later this year, at the same time as the Local Plan Partial Update is adopted.
ENDS