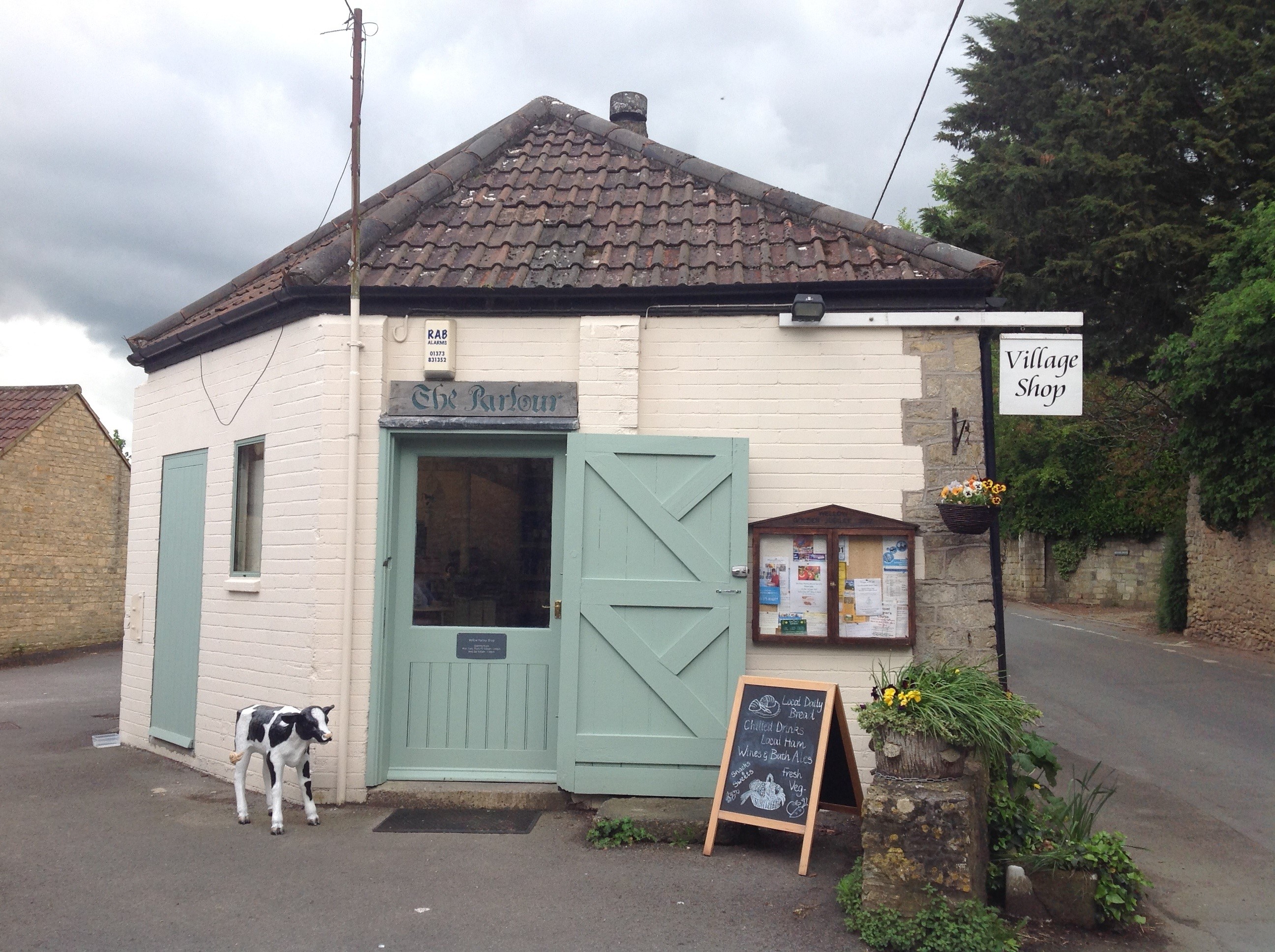 A volunteer-run community shop in Wellow near Bath has secured funding from Bath & North East Somerset Council that will help them to significantly reduce plastic waste.
The Parlour Shop has received a £500 contribution from the Ward Councillor Empowerment Fund that will enable the shop to buy and install a variety of food dispensers so that products can be sold without packaging, with customers bringing their own containers in to be filled instead.  
The aim is to significantly reduce the amount of plastic packaging waste and to encourage new customers to support the community shop.
Wellow Parlour Shop has also signed up to the council's Plastics Pledge to work towards eliminating single-use plastics altogether. The pledge is part of the council's Plastic Free BathNES campaign to support, encourage and celebrate small and medium sized businesses to eliminate unnecessary single use plastic.
Councillor Neil Butters (Bathavon South) who made the donation from his allocation of the Ward Councillor Empowerment Fund, said: "The people of Wellow have a strong record of working and running community projects. This project ties in with the council's drive to reduce plastic and other waste as well as carbon emissions. Any initiative to keep this community shop running will be of great benefit to not just the community but also the environment."
The Parlour Shop has been run by volunteers as a non-profit making co-operative since December 1997, selling a wide range of products including dairy, meat, bread and fish, the majority of which is sourced locally. The shop acts as a village social hub, in particular helping older and less mobile people to be independent and reducing the need for residents to travel to shops by car.
Martyn Evans, Chairman of the Parlour Shop, said: "We are extremely grateful to B&NES for their support, we are a not-for-profit community initiative so these funds have been essential in getting this project off the ground. The dispensers will enable us to sell a significantly wider range of refillable products, supplementing those we already have for local milk, washing-up liquid and laundry liquid, as we try to reduce as much waste as we can in our community."
Councillor Sarah Warren, cabinet member for Climate Emergency, said: "The Parlour Shop is a fantastic community initiative. As a council we have declared a climate and nature emergency and are committed to our district becoming carbon neutral by 2030. Part of this is assisting local projects to reduce plastics and I really welcome this scheme. With the introduction of these dispensers not only will there be a reduction in plastic packaging but also in carbon emissions as people can walk to their local shop instead of driving to the supermarket."
Wellow has recently established the Wellow Parish Carbon Reduction Pathway and this project to help reduce plastic waste is one of their important initiatives.
The Ward Councillor Empowerment Fund has been set up to provide every ward councillor with a one-off sum to help address concerns or needs in their local communities with the ward councillors working with residents, community and voluntary organisations, parish and town councils to allocate funding to projects that help improve the lives of local people. 
For more details about the Ward Councillor Empowerment Fund go to https://www.bathnes.gov.uk/services/neighbourhoods-and-community-safety/connecting-communities/ward-councillors-empowerment
For details about the council's climate emergency please go to www.bathnes.gov.uk/climateemergency and more information about the council's pledge can be found at https://www.bathnes.gov.uk/services/environment/sustainability/bathnes-plastic-pledge
ENDS