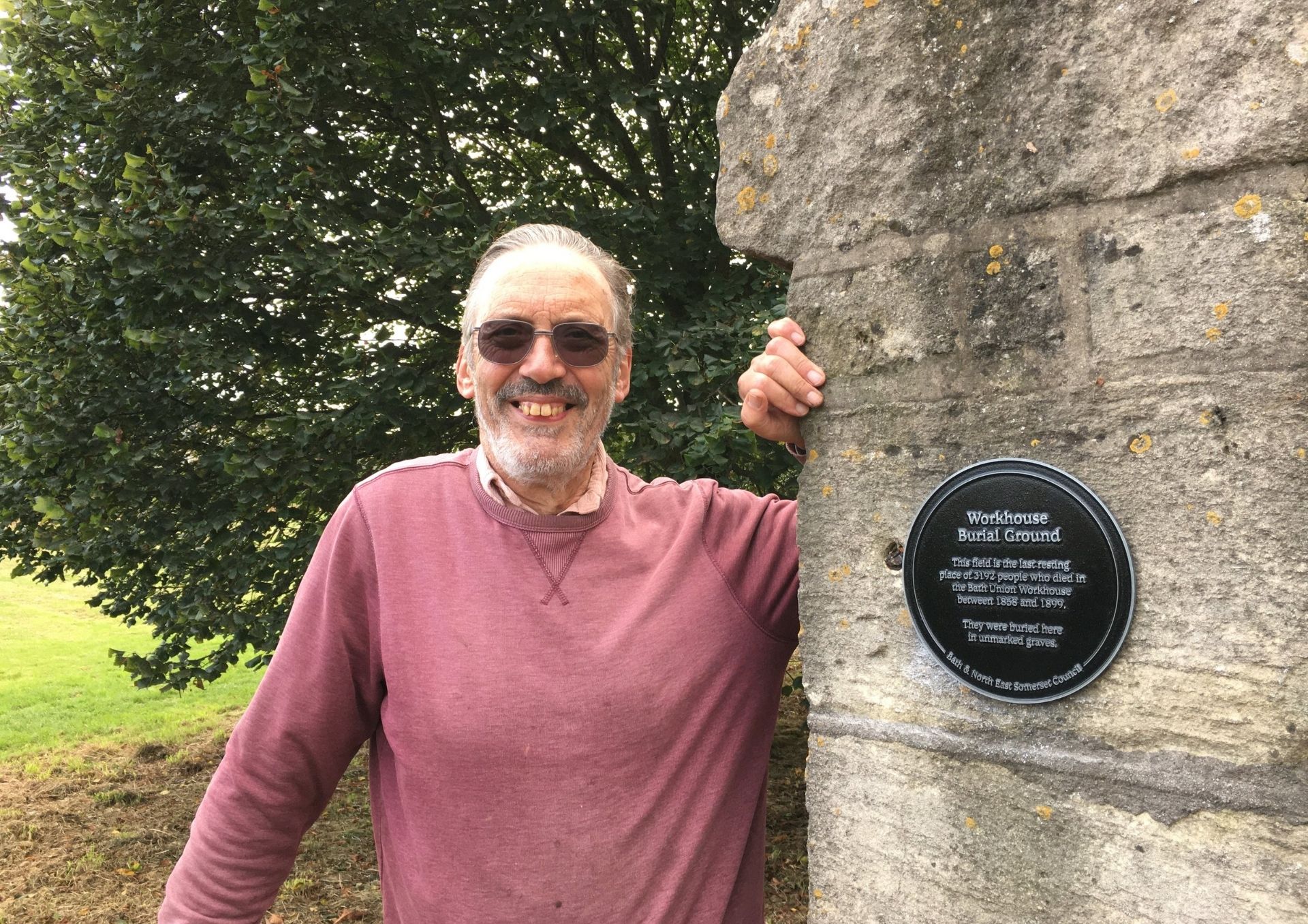 Local residents and volunteers have been working together to improve the site of the Bath Union Workhouse Burial Ground in Odd Down with the aim of acknowledging its past and making it more wildlife friendly for the future.
Volunteers from Bathscape and young people from Bath Rugby Foundation's Employability Programme also joined the working party, with students from Bath Spa University on hand to record the event.
The burial ground contains the unmarked graves of more than 3,100 people who died in the Bath Workhouse between 1858 and 1899.
During the day the group planted hundreds of spring bulbs and cowslips and, after creating patches of open ground, also sowed wildflower seed. The volunteers helped to rake off cut grass cuttings in areas where wildflowers were already present, to help new growth.  The aim is to encourage a flower-rich meadow, which will improve the look of the site and attract pollinators.
Councillor Jess David, cabinet assistant for Neighbourhood Services and a member of the CIL funding panel, said: "It's good to see the community and volunteers coming together to work on this project. The long-term aim is to create a beautiful and contemplative space for wildlife to thrive and for people to enjoy, whilst respecting those buried here."
Councillor Steve Hedges, ward councillor for Odd Down, said: "A huge thank you to everyone who came and helped on the day and to those people who have kept the pressure up to ensure the burial ground is properly recognised. I'd also like to thank the council's Parks department, which has been actively involved, changing their mowing regime and preparing the ground for the planting event. Once the wildflowers establish it will transform this area."
A simple plaque was recently put up on the site and a yew tree was planted as a natural, lasting memorial.
Local historian, John Payne, said: "An injustice was done to the folk buried here. Their only crime, after all, was poverty. That so many Bath people cared enough to give up a day to lend a hand with the planting and sowing is fantastic. Odd Down people are in for a treat next spring and summer."
The next phase of work will be to plant trees and shrubs at the edge of the meadow area and to add an information board and benches.
Bathscape has been awarded £6,800 from the council's Neighbourhood Community Infrastructure Levy (CIL) fund to work with the community to deliver the project. The National Lottery Heritage Fund, and Odd Down Community Association has also contributed funding to this project.
If you'd like to know about future events, or to volunteer with Bathscape on other projects to tackle the ecological emergency, please get in touch on info@bathscape.co.uk.
The CIL fund is allocated to projects which improve facilities for people in a local area. Find out how the council allocates CIL funding
ENDS