Date published: 2023-11-02
---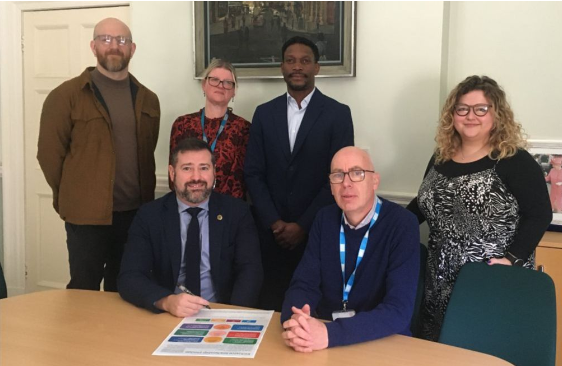 *|MC_PREVIEW_TEXT|*
e-connect 2 November 2023
A message from Cllr Kevin Guy, Leader of Bath & North East Somerset Council
As I write Storm Ciaran is having a significant impact across the South West. Locally we are working with partners including the Environment Agency and stand ready to respond to any flooding in our area. Please remember you can log local flooding issues using Fix My Street or call Council Connect on 01225 39 40 41.

Gully emptying to ease flooding is one of the areas our Clean and Green teams are providing including more street cleaning, weed removal, free graffiti removal for domestic properties, and responding to councillor and resident reports. We have some great before and after photos to show the difference we are making which you can find on our website. A recent example is the New Road bus shelter in Pensford which has been cleared of weeds and leaves, and vegetation edging towards the road path have also been cut back on Farrier Way, Whitchurch.

Building a cleaner, greener, more sustainable Bath and North East Somerset is one of our key aims and I was delighted to the official opening of our new reuse and recycling centre last week of our fantastic Keynsham Recycling Hub. As we know, ensuring high rates of recycling is crucial to helping us tackle the climate emergency and this is another example of the many different ways we are making a difference.

The shop will offer low-cost quality preloved items that have been donated by residents using the recycling centre. Rather than being sent for disposal or recycling, the unwanted items will be reused. It is an opportunity for residents to find quality preloved items at affordable prices and the income generated will be used to support the council's recycling services.

We will also be working with our Welfare Support teams and a network of local charities to ensure that items can be directed to those who can make best use of them.

This week I was proud to be a joint signatory on the council's Inclusive Leadership Pledge (pictured) which commits to on-going support for inclusivity among our council staff and to tackle discrimination in the workplace. Equality and employing a diverse and engaged workforce are fundamental objectives and are set out in the council's Equality Improvement Plan which I whole heartedly support.

This weekend people will be celebrating Bonfire Night and we are encouraging everyone to think of the whole community as well as pets and animals when deciding how to celebrate. Please consider attending an organised display to keep yourself and others safe. Planned fireworks displays in B&NES include Light Up Lansdown at Bath Racecourse on November 3 and the Rotary Club of Bath Community Fireworks on November 4.

Have a good weekend.
Flu and Covid-19 vaccinations

If you're eligible for a flu and Covid-19 vaccination you can now book at www.nhs.uk/wintervaccinations or call 119. At-risk groups include people aged 65 and over, those with a weakened immune system and pregnant women.
Review of polling districts and polling places

Under the Representation of the People Act 1983, the council has a duty to divide its area into polling districts and to designate a polling place for each polling district. A review of these is under way and details can be found here https://beta.bathnes.gov.uk/review-polling-districts-and-polling-places.

Comments and representations may be submitted by email: elections@bathnes.gov.uk or by post: Electoral Services, Bath & North East Somerset Council, Guildhall, High Street, Bath, BA1 5AW. All representations must be made by no later than Monday 20 November 2023.
For people struggling to afford broadband or phone services, there are social tariffs available. Connecting Devon and Somerset (CDS) has a webpage with more information about social tariffs including eligibility requirements and how to apply Social tariffs - Connecting Devon and Somerset
Employment support and skills
Achieve

Achieve in B&NES provides a job and course search service for anybody wishing to enter the workplace or progress their career. There are free and funded courses from local providers.
We Work For Everyone

Looking for work and have a learning difficulty or learning disability, or you are autistic, we can help. Visit weworkforeveryone.org.
Future Bright

Future Bright offers FREE career coaching, training and support. Visit the Future Bright website to find out more or call 01225 395555.
Employment & Skills Pod

The Employment & Skills Pod provides information, advice and guidance for residents who are unemployed, 18+ and would like support around employment. You can find out more on the achieve website.
Health, wellbeing and support
Live Well B&NES

Live Well B&NES is a web-based resource providing information, signposting and support to Bath & North East Somerset residents.
Community Wellbeing Hub

The Community Wellbeing Hub opening hours are from Monday to Friday, 9am until 5pm. Call the Hub on 0300 247 0050 or text 07870 868368 or visit the website.
Bath Mind

Bath Mind is here for everyone living in B&NES. For more information, support resources and to self-refer, visit the website, or call our Access Community Mental Health Team: Freephone 0808 175 1369 or you can email.
Age UK

Age UK Bath & North East Somerset run specialised Dementia Groups in the district. These groups are a safe, fun environment for people to come for activities and friendship. Find out more here or call 01225 466135. You can also find out about digital support for people aged 55 and over. Email digital@ageukbanes.co.uk or visit bit.ly/AgeUKBANESDigital
Sight loss support

Sight Support West of England provides emotional and practical support to help people adjust to living with sight loss. To find out more, or make an appointment please call 0117 3224885 or email. For more information on the full range of services, visit the website. For more useful information visit the RNIB website.
Domestic abuse

Southside provides help to people who live in Bath & North East Somerset who are at risk of domestic violence and abuse. The working hours are 9am-5pm Monday-Thursday, and 9am-4pm Fridays. Local support services can be found here.
Do you look after someone else?

If you support someone who has a disability, illness, mental health condition, addiction or who needs extra help as they grow older, Bath and North East Somerset Carers' Centre is here for you. Contact our freephone support line: 0800 038 8885 or email us. We're available 9am-1pm, every weekday.
Bath & North East Somerset Council is continuing to back the RSPCA's #BangOutOfOrder campaign which aims to raise awareness about the impact of fireworks on animals and calls for regulations to be changed to protect them.

The council has a fireworks advice webpage for anyone planning a firework display or looking for more information about the impact of fireworks.
Date published: 2023-11-02
---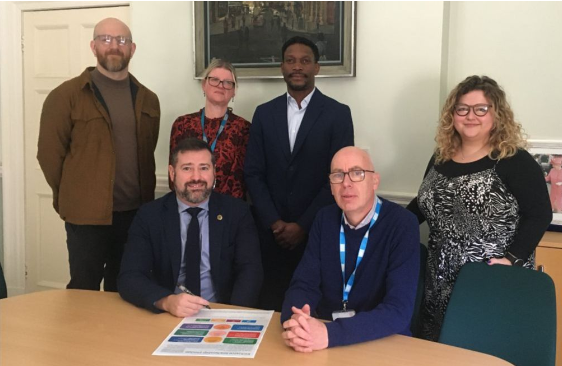 Date published: 2023-11-02
---