Date published: 2022-11-24
---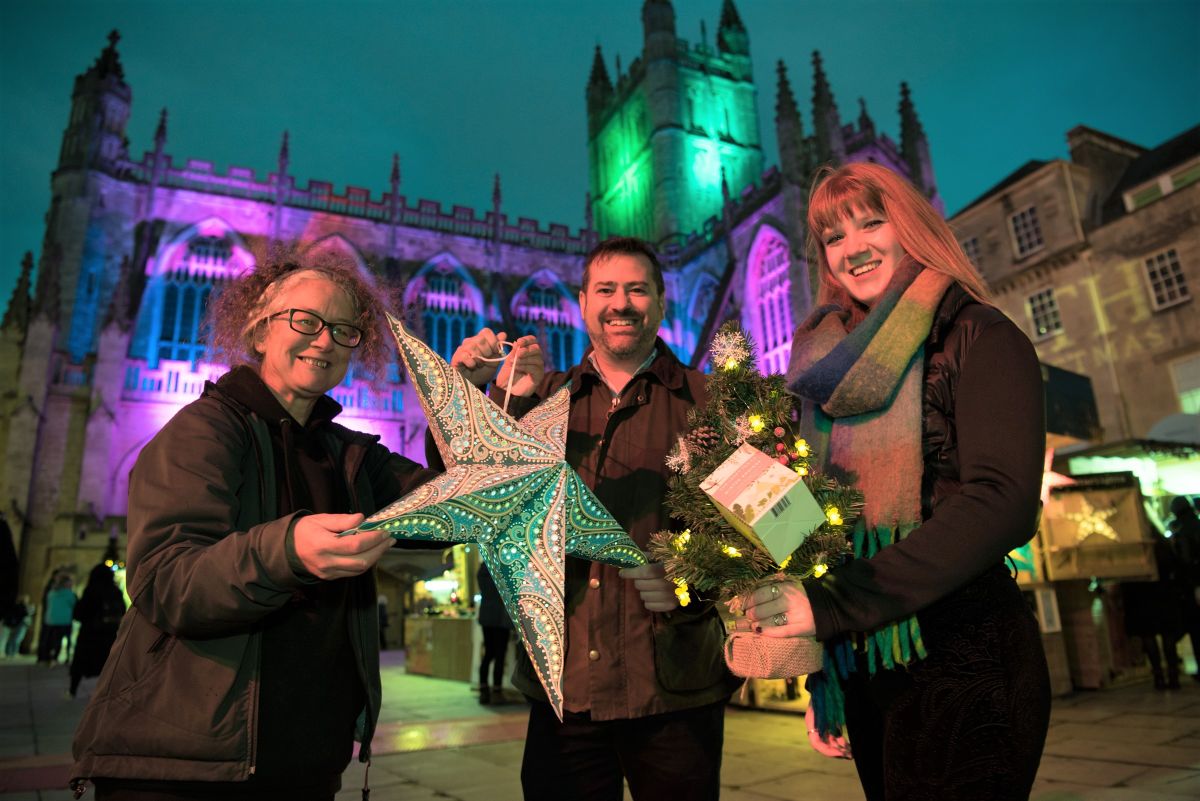 *|MC_PREVIEW_TEXT|*
e-connect 24 November 2022
A message from Cllr Kevin Guy, Leader of Bath & North East Somerset Council

As I was writing my message last week, we were getting news through about the Autumn Statement. There is some some positive news. The Local Government Association has said that the Chancellor's announcement means that the financial outlook for local authorities next year is "better than we feared", particularly as the government will provide some extra funding for adult social care.

The Government is increasing the referendum limit for increases in Council Tax to three per cent per year from April 2023. In addition, local authorities with social care responsibilities, such as Bath & North East Somerset, will be able to increase the adult social care precept by up to two per cent per year. However, this would mean that it's residents and businesses being asked to pay more, in the middle of the cost-of-living crisis. As ever, this brings tough choices for us and all other local authorities.

I agree with the LGA's view that Council Tax can't be the solution for the longer-term pressures facing local services, particularly high-demand national services such as adult care and Children's Services, where we are facing particular pressure locally. All of this, combined with inflationary pressures, means we still face real challenges in setting this year's budget. We're expecting further detail on government funding for local authorities some time in December and we will need to further develop our spending and Council Tax proposals following this.

Preparations for the festive season are now truly under way with the start of our fantastic Christmas market today, following a special preview evening for residents this week. My thanks to everyone across the area contributing to this special atmosphere in our local communities in the run up to Christmas. And it was great meeting Christmas Market stall holders Jules Cooper from Paper Starlights and April Collins from the Leafy Tea Company (pictured above) at the residents' preview evening ahead of the start of the Christmas Market.

With the cost-of-living crisis and spiralling energy costs, providing local advice services has never been more important. I am delighted that the council has awarded a new five-year contract to Citizens Advice Bath and North East Somerset so residents can continue to access free information and advice on debt management, welfare benefits and general financial matters.

I am particularly pleased that this will see staff at Citizens Advice B&NES work with Bath JobCentre to support young people to access job opportunities. In addition, 15 law students from Bath Spa University will be offered volunteer placements with the organisation every year.

Remember you can find our more information on support during the cost-of-living crisis below, including information about the Community Wellbeing Hub.

Finally, we are now up to 39 Warm Spaces registered on our specially-created Warm Spaces map. Please pass on the word about these spaces and our "Help is out there" message so that people can get the support they need this winter.

Have a good weekend.
It's World Antimicrobial Awareness Week. Antimicrobial Resistance occurs when bacteria and viruses change and no longer respond to medicines. Without effective antibiotics, routine treatments become increasingly dangerous. Become an antibiotic guardian and make a pledge.
Not too late to get vaccinated

As we head into winter, it's vital that eligible people come forward for their flu vaccine and COVID-19 booster to protect themselves, their loved ones and the NHS.

COVID-19 and flu spread quicker in winter and can cause serious illness. And protection provided by COVID-19 vaccines decreases over time and flu viruses can change every year. So, if you're 50 or over, in an at-risk group or pregnant, for your best protection, boost your immunity now with the flu vaccine and COVID-19 booster.

Find out if you're eligible for the flu jab and book now.
Walk-in Covid-19 and flu vaccination clinic
Thursday 8 December ‒ Bath City Football Club (11-5.30pm)
There's still time to grab your first, second or booster doses, including the new autumn booster.

Anyone who is eligible can book their vaccination appointment online (new appointments are added frequently) or find a walk-in clinic on the NHS website. You need to be registered with a GP (or call 119) to book online. You do not need to book or be registered with a GP to use a walk-in clinic.

Check your eligibility here for first and second Covid-19 vaccinations, and here for the Covid-19 booster vaccinations.
Flu vaccine for children

Parents and carers are being urged to get their two and three-year-olds, and primary school-aged children vaccinated against flu this winter. Flu can be a very unpleasant illness for children and is not the same as a common cold. Not only can it lead to serious health issues such as bronchitis and pneumonia, it can also spread easily to vulnerable people including babies and elderly family members.

The vaccine is given using a nasal spray, which is both safe and effective, and painless. The spray contains weakened viruses that will help your child build up immunity. The vaccine cannot cause flu because the viruses in it have been weakened to prevent this from happening. Parents and guardians should contact their GP surgery to book a flu vaccination appointment.

The School Age Immunisation Service is visiting all primary schools before the end of this term. Parents will receive an email via the school and are asked to complete an electronic consent. If the team have already visited the school and the child was absent or a consent had not been received, the vaccination can still be accessed by contacting the School-Age Immunisation Team on 0300 247 0082 or by email at vcl.immunisations@nhs.net. Further information on the programme can be found by visiting the website.

Visit the NHS website for more information.
Boundary Commission consultation

The Boundary Commission for England (BCE) is redrawing constituency boundaries in order to rebalance the number of electors represented by each MP, and a final consultation on proposed new constituencies is now open.

A new revised map of constituency proposals, which takes into account feedback sent in by the public on the initial proposals, has been published on the consultation website.

Send in your views before the closing date of 5 December to have your say on new parliamentary constituency boundaries.
Home Fire Safety Visits

Avon Fire and Rescue Service offer advice and guidance on how to reduce the risk of fire within the home, and in some cases (for the most vulnerable members of our community), will carry out a free Home Fire Safety Visit. This is a free pre-arranged visit to your home to carry out a fire safety assessment and provides you with advice on how to stay safe from fire, including:
how to prevent fire happening
what to do in the event of a fire
cooking and electrical safety
planning an escape route
night time routine
If the team find you need smoke alarms fitting in your home or that existing faulty alarms need replacing, they will do this free of charge during our visit. There may also be other help they can offer specific to your circumstances, such as additional fire safety equipment or referring you to an organisation or agency that may be able to offer you further support. To find out more, have a further look at vulnerabilities AF&RS support and request a visit for your service users on the website.
The Library at Home service

If you, or someone you know is unable to visit the library, why not try the Library at Home service. This is a great way to connect with new friends and volunteers through a love of reading. You can access books and audiobooks, regardless of your situation. To find out more visit here. Alternatively, you can email.
Go Citizen

An online study resource for candidates preparing for the Life in the UK test or British citizenship test, is available from our libraries. It includes an online version of the latest official study materials licensed from the Home Office, the people who write the handbook plus hundreds of practice test questions in the same format as the official test. Member of the library you can use this resource for free.
Driving Test Theory Pro

A highly realistic online simulation of the UK's driving theory tests for all vehicle categories is now available from Bath and North East Somerset libraries. You can take a mock UK driving theory test that includes all the official test questions from the Driver and Vehicle Standards Agency, and an online version of the Highway Code. As a member of the library you can use this brilliant resource for free. More information on the website.
Openstorytellers' Sensory Book Club

Openstorytellers' Sensory Book Club is for people with learning disabilities and complex needs, who enjoy a multi-sensory journey through exciting stories from classic books. They use props, costumes, sensory stimulation, music, and movement to bring stories to life.

If you need additional support, please bring your support person with you – they can come for free.

Winter dates:
Wednesday 23rd, 30th November, 7th - 14th December
4th January, 11th January, 18th January, 25th January
10.15am – 11.30am Midsomer Norton Library The Hollies, High St, Midsomer Norton, BA3 2DP

Booking is essential. £5 per session – or £35 if you pay all sessions up front.
To find out more and book a place, please contact Leah on 07761 732 487 info@openstorytellers.org.uk
Employment & Skills Pod

Are you returning to work after a short or long break? Perhaps you are already in work and planning to change the direction of your career? The Employment & Skills Pod can help you find the right opportunities. Call now on 0300 247 0050 or you can email us. You can also find out more on the website.
Future Bright

Future Bright offers FREE career coaching, training and support to help you develop the skills and confidence you need to take your next step. Read some of the inspiring stories from those who have progressed with their careers with support from their Future Bright Careers Coach. Visit the Future Bright website to find out more or call 01225 395555.
Live Well B&NES: information for all

Live Well B&NES is a web-based resource providing information, signposting and support to Bath & North East Somerset residents. It provides useful information, signposting and resources for families, including Ofsted registered childcare, children and young people with additional needs (our SEND Local Offer) and adults needing care or support to live independently.

Information, services and groups are regularly added to Live Well B&NES. If you work with, support, provide services or run groups for children and young people or for adults needing care or support (such as older people, adults with physical disabilities and/or sensory impairments, people living with mental ill health), and haven't already registered ‒ make sure you're included. It's free and takes less than five minutes to register.

Find out more:
https://livewell.bathnes.gov.uk/
www.facebook.com/livewellbathnes
www.instagram.com/Youth_Info_Bathnes

Live Well B&NES has a brand new feature called Unsure where to start? to help Bath & North East residents find the information they need for themselves or a family member who needs care or support. Users of the site select a category (such as money matters & finance, keeping safe, caring for others) answer a few simple questions and are then presented with a range of resources and information relevant to their needs. For more information, email the LWB team.
Specialised dementia groups in B&NES

Age UK Bath & North East Somerset run specialised Dementia Groups in the district. These groups are a safe, fun environment for people to come for activities and friendship. Find out more here or call 01225 466135.

The Alzheimer's Society also runs a series of support services for people across Bath and North East Somerset. For more information, email us.
Do you look after someone else?

If you support someone who has a disability, illness, mental health condition, addiction or who needs extra help as they grow older, Bath and North East Somerset Carers' Centre is here for you. Their friendly team will listen to any concerns you have, offer practical advice and access to free wellbeing activities to ensure you're happy and healthy in your caring role. Contact our freephone support line: 0800 038 8885 or email us. We're available 9am-1pm, every weekday.
Support from Community Wellbeing Hub

Anybody who is a resident of Bath and North East Somerset can benefit from support from the Community Wellbeing Hub. The team offer a range of support services such as mental health, returning home from hospital, income, housing and benefits advice, emergency food, as well as lifestyle services for help with stopping smoking, getting active or losing weight. Opening hours are from Monday to Friday, 9am until 5pm. Call the Hub on 0300 247 0050 or text 07870 868368. You can also email or visit the website.

If you need to contact the council about its services please ring Council Connect on 01225 394041 or email us.
Domestic abuse

Southside provides help to people who live in Bath & North East Somerset who are at risk of domestic violence and abuse. The working hours are 9am-5pm Monday-Thursday, and 9am-4pm Fridays. Local support services can be found here.
Sight loss support

Sight Support West of England provides emotional and practical support to help people adjust to living with sight loss. To find out more, or make an appointment please call 0117 3224885 or email. For more information on the full range of services, visit the website. For more useful information visit the RNIB website.
Date published: 2022-11-24
---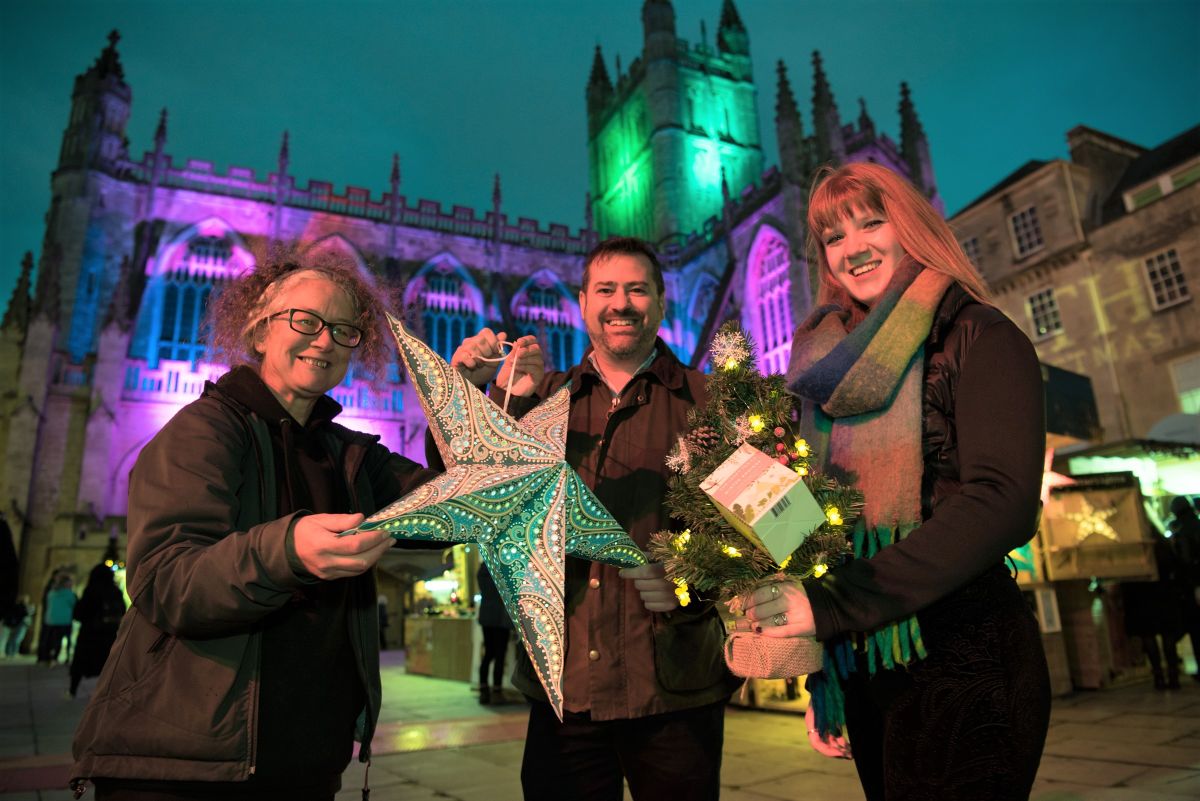 Date published: 2022-11-24
---