Date published: 2021-11-25
---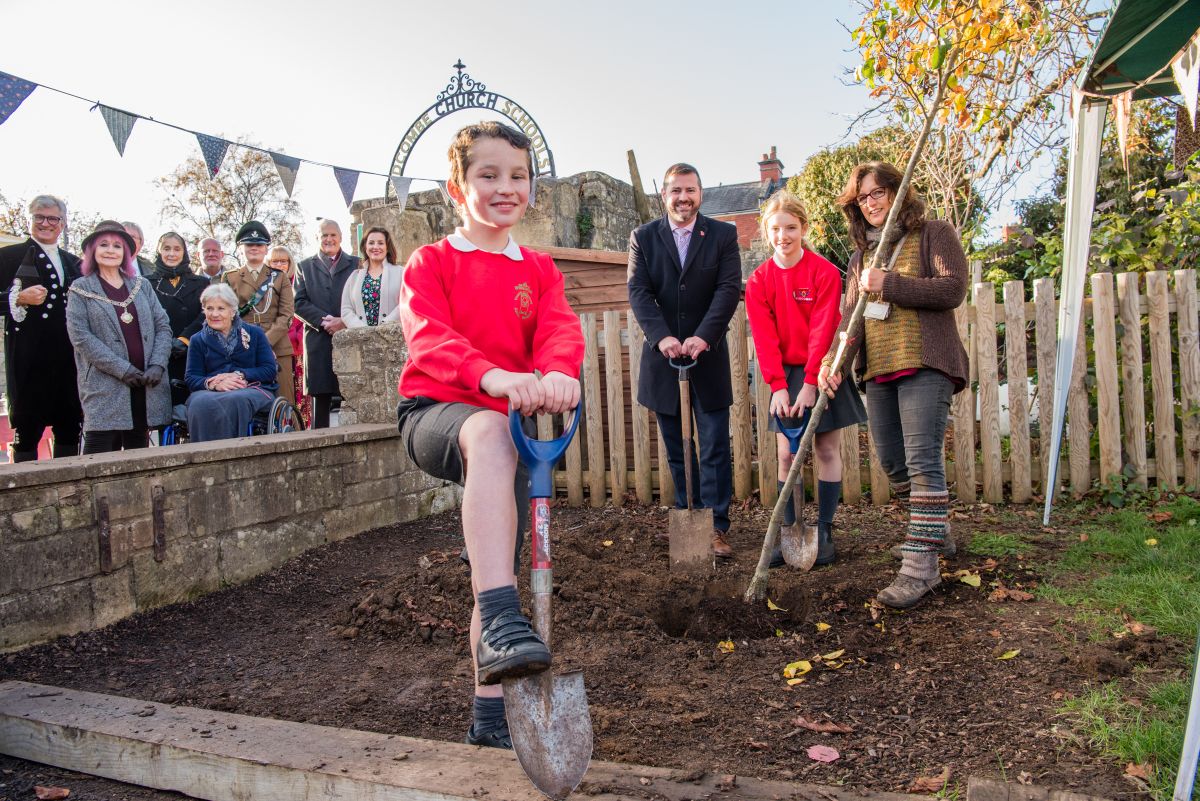 *|MC_PREVIEW_TEXT|*
Coronavirus update 25 November 2021

A message from Cllr Kevin Guy, Leader of Bath & North East Somerset Council

All activities this week have sadly been overshadowed by events in the English Channel yesterday, which saw 27 people drowned after trying to cross to the UK. Thoughts are with those, including women and children, who lost their lives, and to the emergency crews dealing with this tragedy.

We have pledged to plant thousands and thousands of trees across Bath and North East Somerset as part of the council's response towards the Climate and Ecological Emergency. While every tree counts, I was especially pleased to attend a tree planting ceremony at Widcombe Junior School this week.

The school was one of 70 primary schools in the country selected to help launch The Queen's Green Canopy, a scheme which invites people across the United Kingdom to 'Plant a Tree for the Jubilee. Next year will mark 70 years since HM The Queen came to the throne.

You will be hearing a lot more about tree planting over the coming months – starting with National Tree week next week and our own Tree Weekender at Sydney Gardens.

Throughout the Covid pandemic, care workers alongside NHS staff have worked tirelessly to keep the most vulnerable safe and it was a real honour to meet some of our dedicated care staff when Councillor Alison Born, cabinet member for Adult Services and I visited Cleeve Court care home in Twerton.

I want to thank all our care workers for the valued work they do. Many made significant personal sacrifices to care for others in the height of the pandemic. We need more people to take up care roles and our Proud to Care recruitment campaign lists events and a huge range of jobs.

As part of our commitment to giving people a bigger say, online Area Forums, are being held this week with a focus on the winter pressures the council and local health service partners are facing. As we head into winter, it's important that people are aware of the significant budget pressures on the council as well as on the NHS alongside the additional impact from Covid on services.

Thank you to everyone who joined Chew Valley Area Forum on Tuesday and Bathavon last night. Somer Valley Area Forum is being held tonight, and details of the rest are here.

Tonight I have the great pleasure of meeting a real hero ‒ Pride of Britain Award-winner Harmonie-Rose Allen, who is turning on Bath's Christmas Light Trail to celebrate Bath at Christmas. The event marks the start of lots of events to celebrate Christmas – not least the start of Thursday evening late-night Christmas shopping in the city. As our high towns and city recover from the impact of Covid, please think about shopping local and supporting our independent traders.

Have a good weekend.
A message from Becky Reynolds, Director of Public Health at Bath & North East Somerset Council

Boost your immunity this winter with the Covid-19 and flu vaccines

In this message, I'm encouraging people to get their Covid-19 booster vaccine ahead of Christmas, so that you will have the best possible protection. New data has shown how effective the booster jab is. A recent study by the UK Health Security Agency has shown the Covid vaccine booster increases protection back up to over 90% against symptomatic Covid-19 in adults aged over 50. This means that people who have had their booster vaccine by 11 December are very likely to have very high protection against Covid-19 by Christmas Day. Of course, having the booster after this date will strengthen your immunity over the winter.

Booster jabs are available in the UK to anyone aged 40 and over, front-line health and social care workers, people aged 16 and over with a health condition that puts them at high risk of getting seriously ill from COVID-19, and over 16s who are a main carer for someone at high risk from Covid-19. You can have it six months ‒ 182 days ‒ after your second dose, and you can book your appointment online if it's been five months (152 days) since you had your second dose.

Our overall vaccination rates are doing well, and thank you to all those who have already taken up the vaccination offer. Latest data shows that 82% of people in B&NES aged 12 and over have had one dose, and 76% have had two. It's never too late to have your jabs ‒ the offer of a first and second Covid-19 vaccine remains open to anyone who is eligible.

As we're moving into winter it's also important that we protect ourselves and our loved ones from getting flu, so if you're eligible for the flu vaccine, I do encourage you to take this up offer as well.

Although the vaccine is the best form of protection and our way forward to getting back to a more normal way of life, even when vaccinated there's still a chance you can catch the virus and pass it on without knowing it. So it's important that we test ourselves and self-isolate if the result is positive. This week the UK Health Security Agency updated its guidance on lateral flow tests. The new focus is on taking a rapid test if you expect to be in a high risk situation that day, particularly if you will be visiting people who are at higher risk of severe illness if they were infected with Covid-19. We are all at higher risk of catching or passing on Covid-19 when in crowded and enclosed spaces and there is limited fresh air. Find out how to get hold of your free test kits here.

Some places such a schools and health and social care settings are likely to have their own specific testing rules and guidance, so you will need to be aware of this guidance if you learn, visit or work in these places.

Thank you again to all of you who take these precautionary measures and making them part of your everyday routines.
If your child has tested positive for Covid-19

Children aged between 12-17 that have recently tested positive for Covid-19, must now wait 12 weeks before they are able to have the coronavirus vaccine.

This means if your child has recently tested positive, and has an upcoming vaccination appointment at Bath Racecourse or elsewhere, they will need to cancel their booking. This can be done via the National Booking Service or by calling 119.

Children who recently tested positive and were intending to receive the vaccine at their place of education, will either be visited at a later date by Virgin Care's immunisation services team, or invited to attend a special clinic for those who were unable to be vaccinated at school. Parents will need to contact Virgin Care directly to withdraw their child's consent, parents are asked to provide the reference number given when the original digital consent form was completed, and to use the words withdrawn consent in the email subject box.
Over-40s now eligible for the booster jab

Coronavirus booster jabs are now being offered to everyone aged 40 and over, as well as all the previously eligible groups. If it's been five months since your second Covid-19 vaccination, you can now access the National Booking System to book your booster appointment, or by calling 119. Booster vaccines will still only be given six months after your second dose, however.

Winter viruses, including 'flu, are still circulating. It's likely that fewer people will have built up a natural immunity to flu during the pandemic, so it's expected more people are likely to get it this winter as a result. Research shows that you're more likely to be seriously ill if you get flu and Covid-19 at the same time.

Getting vaccinated against both flu and Covid-19 will provide protection for you and those around you against both of these serious illnesses. Find out if you're eligible this autumn/winter.
Covid-19 testing guidance updated

This week, the guidance on testing was updated.

Get tested regularly ‒ and on days when you're in busy places, or meeting vulnerable people, because you are more likely to catch or spread COVID-19.

If you need a test, look out for our mobile test and collect van. Locations are published on our website, and you can pick up test kits or have a supervised test. Trained outreach workers will also answer questions about Covid-19 vaccinations.

Please do not attend the van or the test and collect hub in New Bond Street if you have any of the symptoms of Covid-19. Take a PCR test instead.

You can also pick up test kits from our libraries in: Timsbury, Radstock, Bishop Sutton, Weston, Midsomer Norton, Keynsham and also Bath One Stop Shop.
Update on garden waste collections

Residents who have been affected by suspended garden waste collections are being advised of the arrangements being made to catch up with the services.
Have your say on improving travel on A37 and A367

Do you live near or travel along the A37 or A367? How do you travel? Have you experienced congestion, poor air quality or other issues on these routes? Do you have ideas on what improvements should be prioritised to help people move around more easily and sustainably?

The West of England Combined Authority has launched a joint survey with the council to help it make choices and put together proposals to improve transport on the two key routes between Midsomer Norton, Radstock, Westfield and Bath/Bristol.

The aim is to encourage people to be less dependent on their cars by improving bus services and walking and cycling infrastructure. Feedback from residents will be key to developing plans for the A37/A367.

To take part in the survey and find out more visit here.

The A37/A367 Corridor Survey closes on the 19 December 2021. To request a paper copy or alternate format please call 07436 601889 or email.
Latest Government guidance
Employment and Skills Pod

Are you returning to work after a short or long break? Perhaps you are already in work and planning to change the direction of your career? The Employment & Skills Pod can help you find the right opportunities.

Since launching in March, more than 70 B&NES residents have been helped with their job, business and training goals. Here is what some of them said about our services:
"People who work there are professionals and always do their best to help!"
"Straight to the point of the problem."
"My recent experience with BATHNES Employment & Skills pod was very helpful, it opened my heart to what I would love to do and opened some doors to keep me progressing with my finances end career. 10 out of 10."
"I thought it was very helpful, staff were clear, practical and very fast with support."
Call us now on 0300 247 0050 or email us on EmploymentSkills_Pod@bathnes.gov.uk. You can also find out more on the website.
Live Well B&NES adults

A brand-new, web-based resource providing information, signposting and support to residents in Bath & North East Somerset has launched.

Live Well B&NES provides a wealth of useful information, signposting and resources for families, including Ofsted registered childcare, children and young people with additional needs (our SEND Local Offer) and adults needing care or support to live independently.

Information, services and groups are regularly added to Live Well B&NES. If you work with, support, provide services or run groups for children and young people or for adults needing care or support (such as older people, adults with physical disabilities and/or sensory impairments, people living with mental ill health), and haven't already registered - make sure you're included! It's free and takes less than five minutes to register.

Find out more:
https://livewell.bathnes.gov.uk/
www.facebook.com/livewellbathnes
www.instagram.com/Youth_Info_Bathnes
Future Bright

Do you know someone who is in work and wants to take the next step in their career? Future Bright offers FREE careers coaching, support and access to training. Future Bright Careers Coaches work with local residents to develop the skills and confidence needed to improve their work and pay. Check out the Future Bright newsletter to read about those who have already benefitted from the project.

For more information go to www.futurebright.org.uk or give us a call 01225 395555.
Specialised dementia groups in B&NES

Age UK Bath & North East Somerset are starting two new specialised Dementia Groups, which are now running weekly in Midsomer Norton & Bath.

These groups are a safe, fun environment for people to come for activities and friendship. Staff are trained in Maintenance Cognitive Behaviour Therapy which helps concentration, confidence, memory and wellbeing.

You can find out more here or call 01225 466135.
Do you look after someone else?

If you support someone who has a disability, illness, mental health condition, addiction or who needs extra help as they grow older, Bath and North East Somerset Carers' Centre is here for you.

Their friendly team will listen to any concerns you have, offer practical advice and access to free wellbeing activities to ensure you're happy and healthy in your caring role. Contact our freephone support line: 0800 038 8885 or email us. We're available 8:15am-12pm, every weekday.
Support available from the Community Wellbeing Hub

Anybody who is a resident of Bath and North East Somerset can benefit from support from the Community Wellbeing Hub, including those people who are isolating due to testing positive for Covid-19 or being in contact with someone who has Covid-19.

Originally a collaboration between Bath & North East Somerset Council; Virgin Care; the 3SG; Bath and North East Somerset, Swindon and Wiltshire Clinical Commissioning Group; and other third sector organisation representatives, the team can offer a range of support services such as mental health, returning home from hospital, income, housing and benefits advice, emergency food, as well as lifestyle services for help with stopping smoking, getting active or losing weight.

To contact the Hub:
Phone: 0300 247 0050.
Email: CWHBanes@virgincare.co.uk
Website: http://communitywellbeinghub.co.uk
Text: 07870 868368
Opening hours: Monday–Friday, 9am until 5pm

If you need to contact the council about its services please ring Council Connect on 01225 394041 or email Council_connect@bathnes.gov.uk
Domestic abuse

Southside provides help to people who live in Bath & North East Somerset who are at risk of domestic violence and abuse. The working hours are 9am-5pm Monday-Thursday, and 9am-4pm Fridays. Local support services can be found here.
Sight loss support

Sight Support West of England provides emotional and practical support to help people adjust to living with sight loss. Since lockdown this has been either online or over the phone. Now following careful planning, some Covid-secure face-to-face support sessions are resuming on an appointment only basis.

Your Community Sight Loss Adviser will be available at Manvers Street Baptist Church, Bath on the first Wednesday each month and at Midsomer Norton Town Hall on the 4th Thursday each month.

To find out more, or make an appointment please call 0117 3224885 or email For more information on the full range of services visit www.sightsupportwest.org.uk

For more useful information visit the RNIB website: www.rnib.org.uk/
Tune in

Local radio is a great way of keeping up to date with essential information, if you don't already you should tune into BBC Radio Bristol, BBC Radio Somerset or BBC Radio Wiltshire.
Somer Valley FM covers Midsomer Norton, Radstock, Westfield and surrounding villages including Farrington, Paulton, Peasedown, Coleford and Stratton.

Broadcast online and on 97.5fm you can contact at studio@somervalleyfm.co.uk or call 01761 411 755
Bath Radio is a community radio station which has been operating as a hospital radio station for the past 50 years. It now broadcasts to the wider Bath community. Listen online.
Radio Bath provides local news and information, promotes the city and supports its businesses, charities and community organisations.
Keynsham's KTCRfm 105.8FM is now broadcasting 24/7.

KTCRfm covers Keynsham, Saltford, Hanham, Bitton, Warmley, Clutton, Timsbury, the Chew Valley and as far south as Temple Cloud. East to the eastern edge of Bath. North across South Gloucestershire to the M4 corridor and west into many parts of Bristol.
BA1 Radio have been established for a year in Bath and operate from a studio in Southside Youth Hub, broadcasting twelve hours of shows every weekday, focusing on Bath and the local community, including hourly news reports.
website: www.BA1Radio.org
call: 01225 941 080
Date published: 2021-11-25
---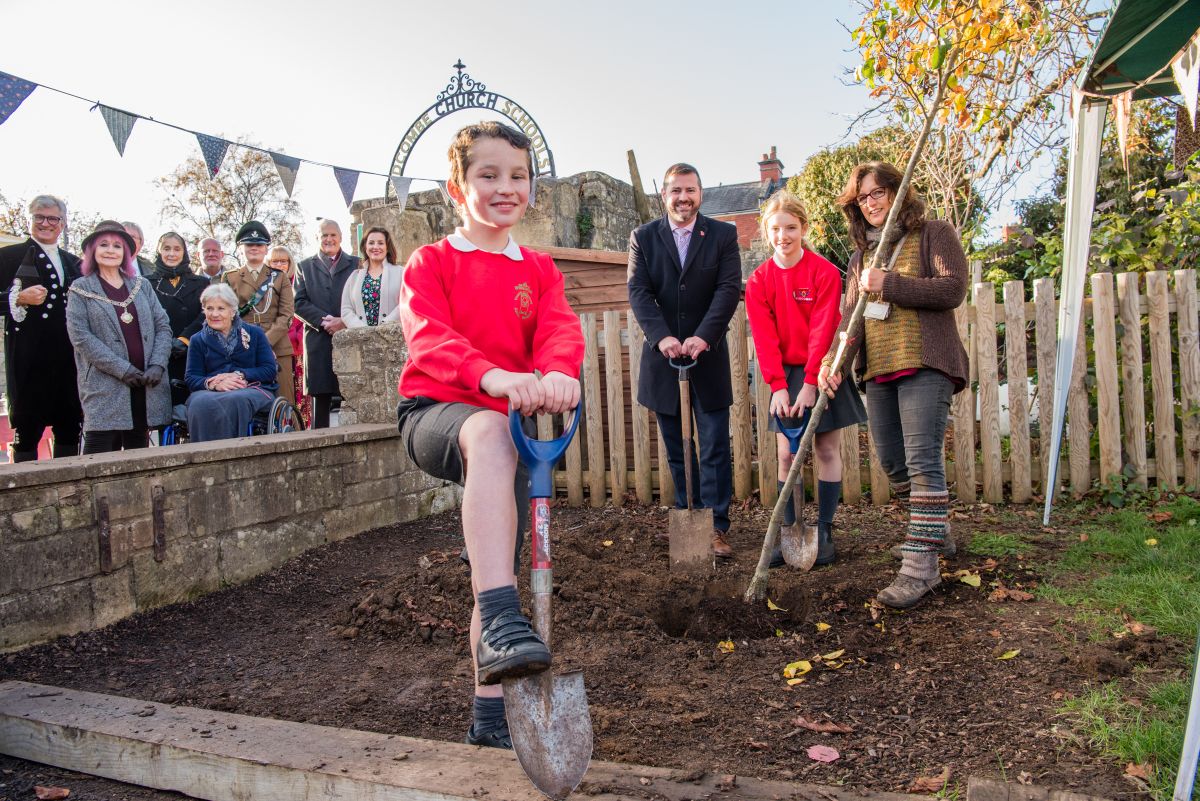 Date published: 2021-11-25
---