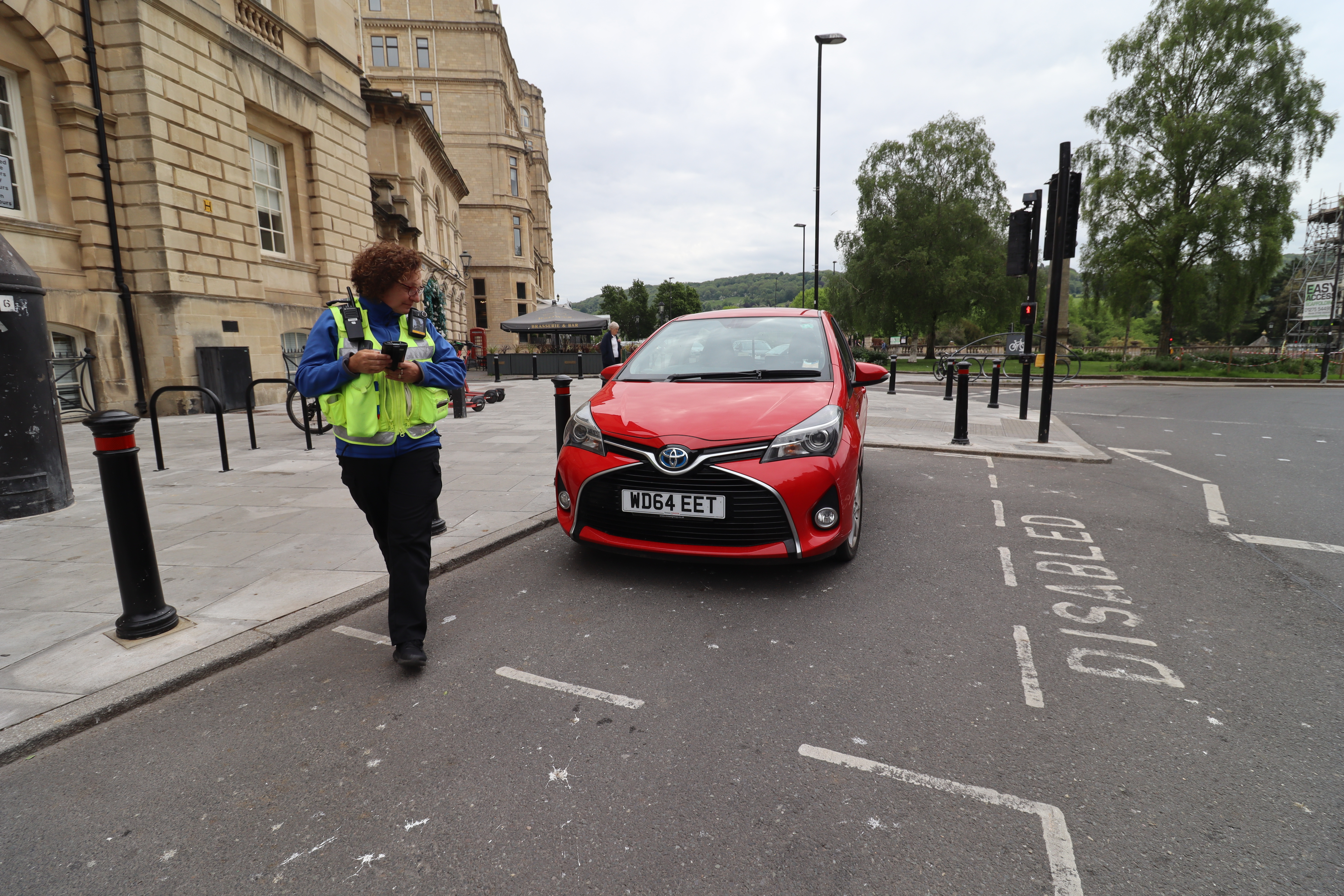 Bath & North East Somerset Council carried out 146 Blue Badge checks as it took part in a national day of action against misuse of the badges.
Eighty-two councils took part in the nationally co-ordinated campaign carried out nationwide on Friday, May 26. The campaign aimed to support disabled motorists and remove as many misused Blue Badges as possible.
All of the council's Civil Enforcement Officers carried out checks on the day of action, with additional support on the day from its partner, OneWest.
There are currently more than 7,600 registered Blue Badge holders in Bath & North East Somerset.
Examples of Blue Badge misuse include:
using a badge when the badge holder is not in the vehicle

using a badge that belongs to a deceased person

using an out of date/expired badge.
On May 26 the council, along with its partner One West, carried out checks to 146 Blue Badges and found three instances of misuse, seizing three Blue Badges.
This is only the second time the campaign has taken place, with 2022's Day of Action based in London and resulting in hundreds of Blue Badges being seized.
Councillor Manda Rigby, cabinet member for Transport said: 'We're glad to support the campaign and continue our efforts against Blue Badge misuse. The disabled parking bays throughout B&NES are a lifeline to vulnerable residents and they're reserved solely for the people that need them.
"Of course, our Civil Enforcement Officers will continue to monitor and challenge potential instances of misuse and fraud if identified."
So far this year, the council has seized 26 badges and has a 100% prosecution rate tackling instances of Blue Badge misuse.
ENDS