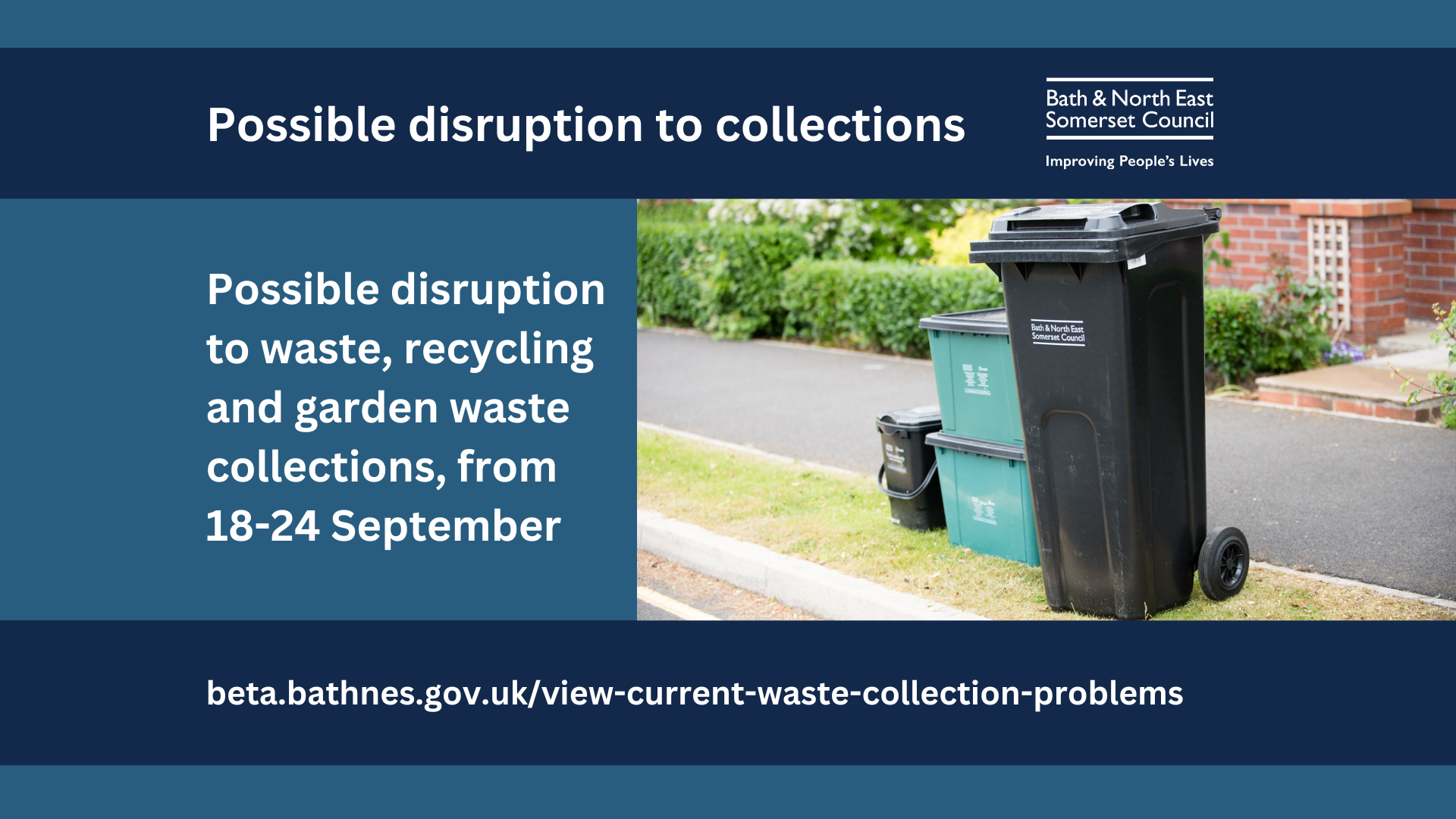 We are experiencing some disruption to waste, recycling and garden waste collections due to Unite industrial action within our Waste and Recycling service which is being held from Monday 18 September to Sunday 24 September. This industrial action is in relation to the local government national pay award. Currently:
All three Recycling Centres are fully open as usual.
Rubbish collections are all fully operational and taking place as usual.
Some recycling collection crews are operational today, but not all properties will be collected. 
If we have been unable to collect your rubbish or recycling, we will not be able to return later in the week. Please take your bins/boxes back inside and present them again on your next scheduled collection. We will collect additional waste/recycling if you place this alongside your bins or boxes.
Garden Waste collections have been suspended, so no collections will take place today, they are likely to remain suspended all week.   If you have a garden waste sack booking, please rebook for the next available collection.   To make up for the missed collections current wheeled bin subscribers will receive an extra collection during the Christmas shut down period, the extra collection will be on your usual collection day during the week of 11th December 2023.
We apologise for the inconvenience.