Date published: 2022-01-13
---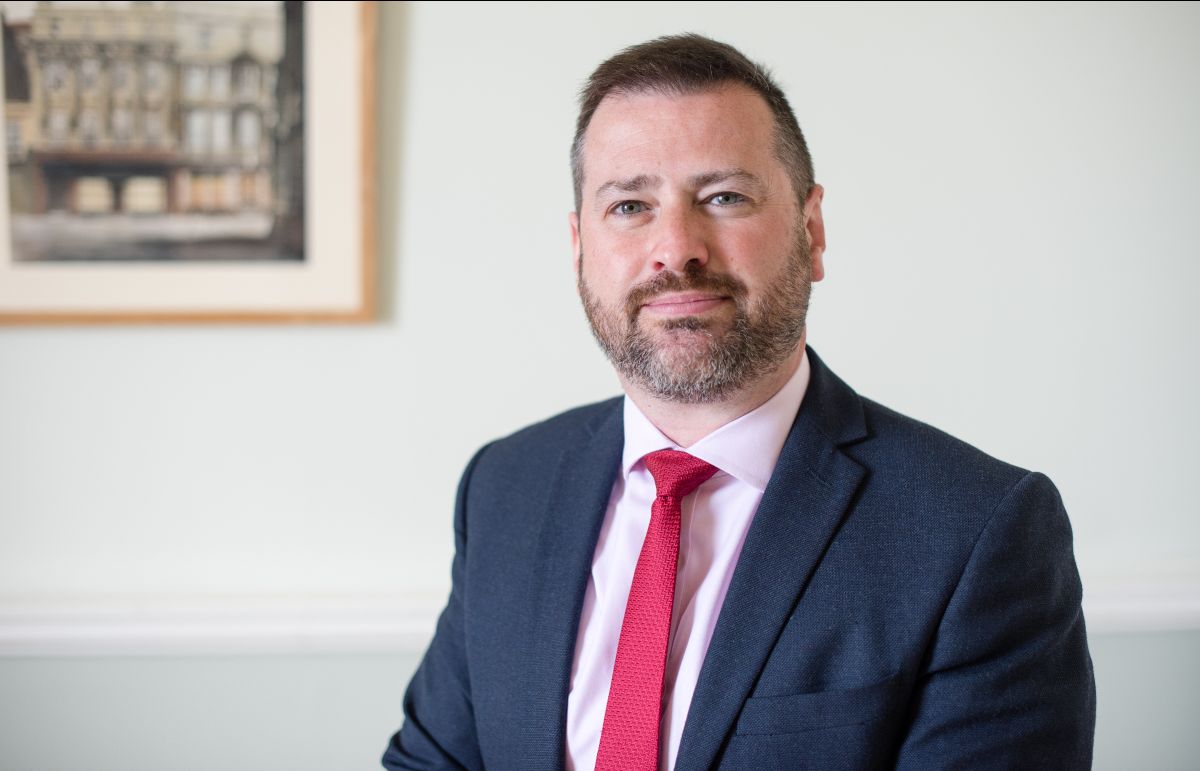 Coronavirus update 13 January 2022
A message from Cllr Kevin Guy, Leader of Bath & North East Somerset Council

Hello,

Our Covid numbers, while below the England average, remain incredibly high and in turn our health, care and other council services remain under considerable pressure.

We need to continue to follow the guidance and keep ourselves safe to bring the rate of infection down. Alongside getting a first, second or booster vaccination, taking a lateral flow test is vitally important. Like all other parts of the country we have experienced very high demand for lateral flow test kits combined with supply issues, but we are working hard to manage these challenges. Our mobile van has been back on the road and you can check our website for the timetable.

You can also still order lateral flow tests through the government website for home delivery. Test availability on the site is refreshed throughout the day, so if there's none available please try again later. You can also take an assisted test at 19 New Bond Street in the centre of Bath.

The RUH, at the time of writing, remains under critical incident status due to staff sickness and the availability of inpatient beds. Across health and care sectors a huge amount of work is being done to manage pressures on services. I want to highlight and thank teams at the Community Wellbeing Hub, which is playing its part by supporting people who have been discharged from hospital.

It is providing help packs to patients who are well enough to leave hospital and continue their recovery at home, the packs contain three meals, snacks and essential toiletries for three days, in addition the hub's team provides telephone welfare support.

Last week I updated you on support for hospitality, leisure and accommodation businesses impacted by Omicron. From Monday, emails will be sent to any existing business-rated business which have already been assessed and received a grant in the past, and which are entitled to the new grant. From Monday 24 January new applications for the Omicron Grant (Hospitality and Leisure sectors) will open.

Please be assured we will assess all the applications against the criteria we have been set by the government and will work to process the grants and distribute the £366,073 B&NES allocation of the £102 million fund, as quickly as we can.

Transport is a key issue across Bath and North East Somerset and it accounts for 29 per cent of the district's carbon emissions. This week we launched some bold new ideas in Journey to Net Zero – a transport document which we are asking for your views on, and which will play a vital part in helping us meet our goal of carbon neutrality by 2030. Please go online before February 7 to have your say.

Have a good weekend.
What if I've tested positive, but not had my vaccine?

If you're 18+ or under 18 and at higher risk from Covid-19, and have tested positive for Covid-19, you need to wait four weeks (28 days) before getting a vaccination.

If you're under 18, not at higher risk from Covid-19 and have tested positive for Covid-19, you need to wait 12 weeks before getting a first or second dose.

The four or 12 week period starts from the date you had symptoms, or the date of the positive test if you did not have any symptoms. Please cancel and rebook your appointment for a later date if needed.
Vaccines for 12 to 15-year-olds

Children aged 12-15 are now eligible to receive two doses of the Covid-19 vaccination. If your child needs a first dose you can still book an appointment through the National Booking Service. Second dose appointments are also now available, and this appointment needs to be 12 weeks after the first vaccine or 12 weeks after a positive Covid-19 test.

The school aged immunisation service will be attending most schools in Bath and North East Somerset between February and April to vaccinate eligible children, where they have a positive consent. They will be offering both first and second doses.

In the meantime, if your child is due a first dose, or is already eligible for their second dose and would like to access this via your local vaccine centres, there is currently plenty of capacity outside of school hours. This can be booked via the National Booking System or by calling 119. Alternatively, all centres are offering a walk-in service when their centres are open, including weekends.

The full guidance is here.

Need transport to Bath Racecourse?

The Park and Ride bus service (no. 31) between Milsom St (Bath City Centre) and Bath Racecourse continues as normal. A free shuttle service continues to run from the Park & Ride on the hour and on the half hour to Bath Racecourse, returning from the Racecourse to the Park & Ride at quarter past and quarter to the hour. Most shuttles are wheelchair accessible, but we cannot guarantee this. Please check the Bath Racecourse shuttle timetable.

If you find it difficult to get to a Covid-19 vaccination site due to accessibility, please call the Community Wellbeing Hub on 0300 247 0050. Lines are open Monday to Friday 9am until 5pm. The Hub will be able to arrange for a community transport provider to pick you up, take you to the vaccination site, and drop you home afterwards. There may be a charge for this service.
Need to take a rapid test?

The testing van is now back on the road following delivery of more lateral flow test kits. There is continued high demand for tests, so please check our website before visiting to find out if the van is on the road, and where it will be.

You can still order lateral flow tests through the government website. Test availability on the site is refreshed throughout the day, so if there's none available please try again later. And you can also take an assisted test at 19 New Bond Street in the centre of Bath.

Remember to test on days when you're in a busy place, or meeting vulnerable people, as you are more likely to catch or spread Covid-19.
New Year recycling & rubbish collections

Staff shortage due to Covid, plus an increase in waste because of Christmas and New Year means the service is under pressure. Please help our crews by sorting your recycling to help speed up collections. Keep missed boxes out and we'll get to them as soon as we can.

Please be patient – our crews will get to you. Updates can be found here.

Recycling and rubbish collection dates across Bath and North East Somerset will be revised over Christmas and New Year.
New Year recycling & rubbish collections

Residents seeking work, training courses, upskilling, moving careers or business support, are invited to a New Opportunities event on 17 February 2022 from 10.30am-1pm at Bath Central Library, 19-23 The Podium, Bath BA1 5AN.

You will be able to speak to individuals who could provide you with practical support towards your employment, training and business goals. Institutions taking part include: Bath College, Cool Ventures, Future Bright, Job Centre, National Careers Service, We Work for Everyone, Women's Work Lab and Youth Connect.

You can book a free place today.
Latest Government guidance
Employment and Skills Pod

Are you returning to work after a short or long break? Perhaps you are already in work and planning to change the direction of your career? The Employment & Skills Pod can help you find the right opportunities.

Since launching in March, more than 70 B&NES residents have been helped with their job, business and training goals. Here is what some of them said about our services:
"People who work there are professionals and always do their best to help!"
"Straight to the point of the problem."
"My recent experience with BATHNES Employment & Skills pod was very helpful, it opened my heart to what I would love to do and opened some doors to keep me progressing with my finances end career. 10 out of 10."
"I thought it was very helpful, staff were clear, practical and very fast with support."
Call us now on 0300 247 0050 or email us on EmploymentSkills_Pod@bathnes.gov.uk. You can also find out more on the website.
Live Well B&NES: information for all

A web-based resource providing information, signposting and support to residents in Bath & North East Somerset has launched.

Live Well B&NES provides a wealth of useful information, signposting and resources for families, including Ofsted registered childcare, children and young people with additional needs (our SEND Local Offer) and adults needing care or support to live independently.

Information, services and groups are regularly added to Live Well B&NES. If you work with, support, provide services or run groups for children and young people or for adults needing care or support (such as older people, adults with physical disabilities and/or sensory impairments, people living with mental ill health), and haven't already registered - make sure you're included! It's free and takes less than five minutes to register.

Find out more:
https://livewell.bathnes.gov.uk/
www.facebook.com/livewellbathnes
www.instagram.com/Youth_Info_Bathnes
Future Bright

Do you know someone who is in work and wants to take the next step in their career? Future Bright offers FREE careers coaching, support and access to training. Future Bright Careers Coaches work with local residents to develop the skills and confidence needed to improve their work and pay. Check out the Future Bright newsletter to read about those who have already benefitted from the project.

For more information go to www.futurebright.org.uk or give us a call 01225 395555.
Specialised dementia groups in B&NES

Age UK Bath & North East Somerset are starting two new specialised Dementia Groups, which are now running weekly in Midsomer Norton & Bath.

These groups are a safe, fun environment for people to come for activities and friendship. Staff are trained in Maintenance Cognitive Behaviour Therapy which helps concentration, confidence, memory and wellbeing.

You can find out more here or call 01225 466135.
Do you look after someone else?

If you support someone who has a disability, illness, mental health condition, addiction or who needs extra help as they grow older, Bath and North East Somerset Carers' Centre is here for you.

Their friendly team will listen to any concerns you have, offer practical advice and access to free wellbeing activities to ensure you're happy and healthy in your caring role. Contact our freephone support line: 0800 038 8885 or email us. We're available 9am-1pm, every weekday.
Support available from the Community Wellbeing Hub

Anybody who is a resident of Bath and North East Somerset can benefit from support from the Community Wellbeing Hub, including those people who are isolating due to testing positive for Covid-19 or being in contact with someone who has Covid-19.

A collaboration between Bath & North East Somerset Council; HCRG Care Group; the 3SG; Bath and North East Somerset, Swindon and Wiltshire Clinical Commissioning Group; and other third sector organisation representatives. The team can offer a range of support services such as mental health, returning home from hospital, income, housing and benefits advice, emergency food, as well as lifestyle services for help with stopping smoking, getting active or losing weight.

To contact the Hub:
Phone: 0300 247 0050.
Email: CWHBanes@virgincare.co.uk
Website: http://communitywellbeinghub.co.uk
Text: 07870 868368
Opening hours: Monday–Friday, 9am until 5pm

If you need to contact the council about its services please ring Council Connect on 01225 394041 or email Council_connect@bathnes.gov.uk
Domestic abuse

Southside provides help to people who live in Bath & North East Somerset who are at risk of domestic violence and abuse. The working hours are 9am-5pm Monday-Thursday, and 9am-4pm Fridays. Local support services can be found here.
Sight loss support

Sight Support West of England provides emotional and practical support to help people adjust to living with sight loss. Since lockdown this has been either online or over the phone. Now following careful planning, some Covid-secure face-to-face support sessions are resuming on an appointment only basis.

Your Community Sight Loss Adviser will be available at Manvers Street Baptist Church, Bath on the first Wednesday each month and at Midsomer Norton Town Hall on the 4th Thursday each month.

To find out more, or make an appointment please call 0117 3224885 or email For more information on the full range of services visit www.sightsupportwest.org.uk

For more useful information visit the RNIB website: www.rnib.org.uk/
Tune in

Local radio is a great way of keeping up to date with essential information, if you don't already you should tune into BBC Radio Bristol, BBC Radio Somerset or BBC Radio Wiltshire.
Somer Valley FM covers Midsomer Norton, Radstock, Westfield and surrounding villages including Farrington, Paulton, Peasedown, Coleford and Stratton.

Broadcast online and on 97.5fm you can contact at studio@somervalleyfm.co.uk or call 01761 411 755
Bath Radio is a community radio station which has been operating as a hospital radio station for the past 50 years. It now broadcasts to the wider Bath community. Listen online.
Radio Bath provides local news and information, promotes the city and supports its businesses, charities and community organisations.
Keynsham's KTCRfm 105.8FM is now broadcasting 24/7.

KTCRfm covers Keynsham, Saltford, Hanham, Bitton, Warmley, Clutton, Timsbury, the Chew Valley and as far south as Temple Cloud. East to the eastern edge of Bath. North across South Gloucestershire to the M4 corridor and west into many parts of Bristol.