Date published: 2022-03-17
---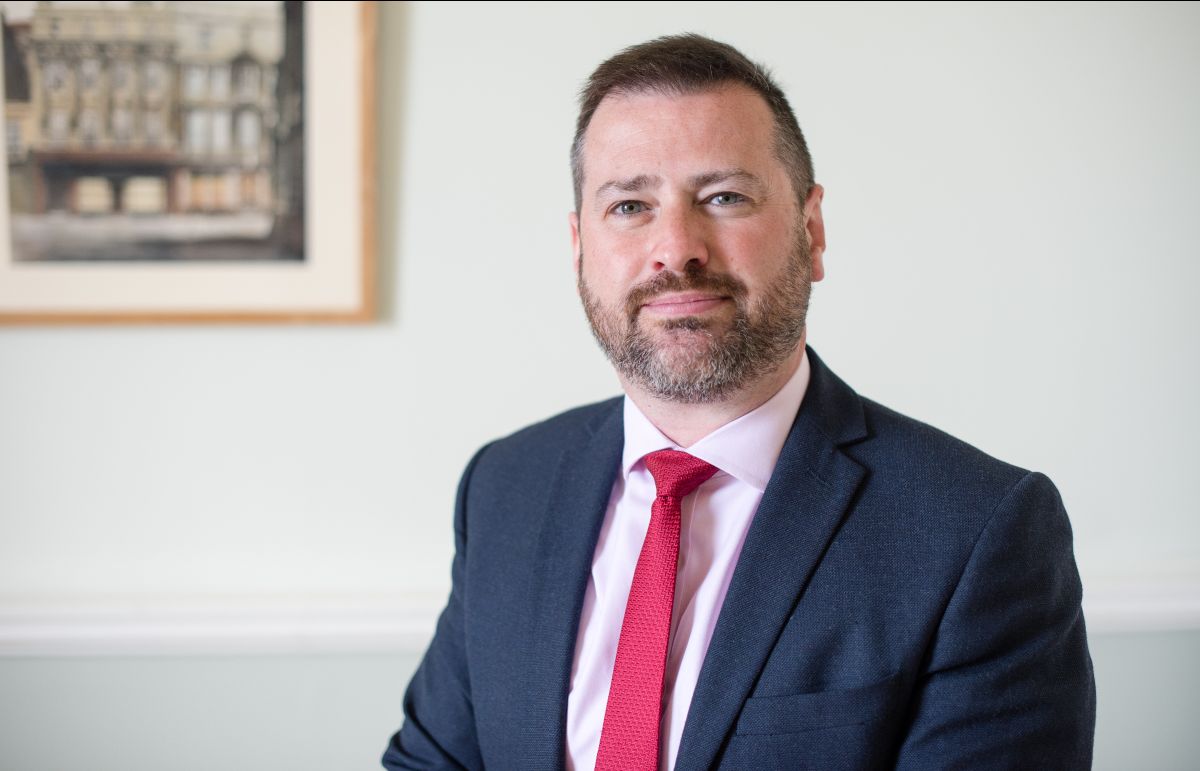 *|MC_PREVIEW_TEXT|*
Coronavirus update 17 March 2022
A message from Cllr Kevin Guy, Leader of Bath & North East Somerset Council

Hello,

Like all parts of the country, we are experiencing a rise in the number of Covid infections across Bath and North East Somerset. Currently, I am isolating having unfortunately tested positive for Covid this week.

Despite the relaxation of Covid measures, the virus has not gone away and it's still important that we look after each other to prevent its spread. Living with Covid means living with it safely.

So while you are no longer required by law to self-isolate if you have Covid, you should still stay at home and avoid contact with other people and reduce the chance of passing Covid on to others.

Other measures like handwashing, good ventilation of shared spaces and wearing a mask do help to stop the spread – and of course, please get vaccinated to protect yourself and others.

A direct impact of Covid means the meeting of Cabinet scheduled for today (March 17) has been cancelled. This is due to the highly likely possibility of the meeting being non-quorate due to Cabinet members, including myself, testing positive for Covid. The meeting has been moved to March 31.

Tomorrow, the Government's Homes for Ukraine scheme opens. It will enable individuals, charities, community groups and businesses to volunteer accommodation and provide a route to safety for Ukrainians, and their immediate family members, forced to escape the war. The scheme will open for visa applications from Ukrainians and immediate family members who already have named people willing to sponsor them.

People wanting to be sponsors who do not know anyone personally fleeing Ukraine can also record their interest in being a sponsor.

As a council we have already pledged to step up and support Ukrainian refugees and we will work closely with health and other partners to provide local support including welfare visits, school placements and wellbeing help. As proved by all our residents who have already made offers of accommodation, I am sure a warm and compassionate welcome awaits Ukrainian refugees who, in desperate circumstances, may find themselves in our communities.

Have a good weekend.
Upcoming vaccination clinics

There's still time to grab your first, second or booster doses at the following upcoming clinics:

Bath City FC: first and second doses will be available for those aged 12+, as well as booster doses for those aged 16+
Tuesday 22 March, 11am-6pm
Wednesday 6 April, 11am-6pm
Bath Spa University: first, second and booster doses for those aged 16+
Monday 21 March, 10am-4pm – Newton Park
Thursday 24 March, 10am-4pm – Locksbrook Campus
Monday 28 March, 10am-4pm – Newton Park
The Salvation Army: first and second doses will be available for those aged 12+
Saturday 26 March, 11am-6pm – Salvation Army, Green Park Road, Bath
'Grab a cab' for Covid vaccination appointments

You can now 'Grab a Cab' to travel for free in a taxi to a vaccination site within the district.

Bath and North East Somerset residents can call V-Cars on 01225 46 46 46 and say they'd like to book a taxi on account, quoting account number: BA-TTV 01, account name: Grab A Cab and Password: Vaccination Site.

The vaccination must be pre-booked and evidence of the appointment must be shown to the taxi driver. Evidence can include a screen shot on a mobile phone/tablet or print out.

The taxi driver will pick them up and take to the appointment, and the return journey must be within an hour of the appointment time.
Second booster for 75+ and first booster for 12-15

From 21 March, the National Booking System will be open for bookings for first boosters for children aged 12-15 and for those aged 75 and over (eligibility from three months to book appointment, but need a six month gap since last booster).

You can still book your vaccination appointment online for:
First and second doses for 12+
Boosters for 16+, plus at-risk children 12-15
Additional doses and boosters for people with a severely weakened immune system aged 12+
Book your appointment on the National Booking System (You need to be registered with a GP if you don't have one). If you can't book appointments online, call 119 free of charge (lines open 7am-11pm). If you need a translator, have difficulties communicating or hearing, or are a British Sign Language (BSL) user, use textphone 18001 119 or the NHS 119 BSL interpreter service.

You can also go to a vaccination walk-in clinic (no need to book or be registered with a GP). To find one near you, go to the NHS website.

If you find it difficult to get to a Covid-19 vaccination site due to accessibility, please call the Community Wellbeing Hub on 0300 247 0050. Lines are open Monday to Friday 9am until 5pm. The Hub will be able to arrange for a community transport provider to pick you up, take you to the vaccination site, and drop you home afterwards. There may be a charge for this service.

If you've had a positive Covid-19 test, you need to wait before getting any dose of the vaccine. You need to wait:
4 weeks/28 days: aged 18+ and at risk 5-17 yr olds
12 weeks/84 days: aged 5-17
This starts from the date you had symptoms, or the date of the positive test if you did not have any symptoms.
Bath Racecourse changes

Bath Racecourse are currently offering walk-ins to those 12 and over, please visit the NHS website for more details.

Currently, the Bath Racecourse Vaccination Centre is closed on Tuesdays and Wednesdays. The site remains open between 8am and 8pm. From 1 April, the Vaccination Centre will be open from 10am-6pm on Saturdays, and from 8am-7pm Monday to Friday. The Vaccination Centre will also be closed on odd days. If you are intending to attend a walk-in clinic, please check the 'grab a jab' website to make sure the site is open that day.
Last day of operation for testing site

Following the government's recent announcement about changes in national policy relating to Covid-19, the community testing programme will finish this weekend.

The last day of operation for the testing van will be Sunday 20 March. Please check the website for further details.

Up until Friday 1 April, free-of-charge home test kits can still be accessed through the national route and can be ordered online, or by calling 119 (lines are open 7am–11pm).

Don't forget to register your test results online.
Have your say on library and information services

Residents visiting Bath and North East Somerset's Libraries Information and Advice centres will be asked for their feedback on how they use the services in a survey running for two weeks March 14.
Looking for employment and training?

Keynsham Library is running an event which may help anyone looking for employment or training. The New Opportunities event is a chance for residents to meet experts in employment, skills development, training and business coaching.

Keynsham Library
Wednesday 6 April
11am-2pm

Residents can book a place on Eventbrite or just turn up on the day. If you have any questions, please email us at futurebright@bathnes.gov.uk
Share your stories and memories for the Jubilee

As part of the council's celebrations to mark The Queen's Platinum Jubilee, our libraries are gathering stories and memories from residents about royal visits to Bath and North East Somerset over the years.

We'll be sharing these on our library social media channels and blog over the Jubilee weekend and at the end of the project all the stories will be stored with Bath Record Office as part of their Platinum Jubilee project. Memories can be written, recorded or photographic.

Please email us at: library_events@bathnes.gov.uk or drop into one of our libraries.
Recycling & rubbish collections

Please help our crews by sorting your recycling to help speed up collections. Keep missed boxes out and we'll get to them as soon as we can. Please be patient – our crews will get to you. Updates can be found here.
Latest Government guidance
Employment and Skills Pod

Are you returning to work after a short or long break? Perhaps you are already in work and planning to change the direction of your career? The Employment & Skills Pod can help you find the right opportunities.

Call us now on 0300 247 0050 or email us on EmploymentSkills_Pod@bathnes.gov.uk. You can also find out more on the website.
Live Well B&NES: information for all

A web-based resource providing information, signposting and support to residents in Bath & North East Somerset has launched.

Live Well B&NES provides a wealth of useful information, signposting and resources for families, including Ofsted registered childcare, children and young people with additional needs (our SEND Local Offer) and adults needing care or support to live independently.

Information, services and groups are regularly added to Live Well B&NES. If you work with, support, provide services or run groups for children and young people or for adults needing care or support (such as older people, adults with physical disabilities and/or sensory impairments, people living with mental ill health), and haven't already registered - make sure you're included! It's free and takes less than five minutes to register.

Find out more:
https://livewell.bathnes.gov.uk/
www.facebook.com/livewellbathnes
www.instagram.com/Youth_Info_Bathnes
Future Bright

Do you know someone who is in work and wants to take the next step in their career? Future Bright offers FREE careers coaching, support and access to training. Future Bright Careers Coaches work with local residents to develop the skills and confidence needed to improve their work and pay. Check out the Future Bright newsletter to read about those who have already benefitted from the project.

For more information go to www.futurebright.org.uk or give us a call 01225 395555.
Specialised dementia groups in B&NES

Age UK Bath & North East Somerset are starting two new specialised Dementia Groups, which are now running weekly in Midsomer Norton & Bath.

These groups are a safe, fun environment for people to come for activities and friendship. Staff are trained in Maintenance Cognitive Behaviour Therapy which helps concentration, confidence, memory and wellbeing.

You can find out more here or call 01225 466135.
Support available from the Community Wellbeing Hub

Anybody who is a resident of Bath and North East Somerset can benefit from support from the Community Wellbeing Hub, including those people who are isolating due to testing positive for Covid-19 or being in contact with someone who has Covid-19.

A collaboration between Bath & North East Somerset Council; HCRG Care Group; the 3SG; Bath and North East Somerset, Swindon and Wiltshire Clinical Commissioning Group; and other third sector organisation representatives. The team can offer a range of support services such as mental health, returning home from hospital, income, housing and benefits advice, emergency food, as well as lifestyle services for help with stopping smoking, getting active or losing weight.

To contact the Hub:
Phone: 0300 247 0050.
Email: cwhbanes@hcrgcaregroup.com
Website: http://communitywellbeinghub.co.uk
Text: 07870 868368
Opening hours: Monday–Friday, 9am until 5pm

If you need to contact the council about its services please ring Council Connect on 01225 394041 or email Council_connect@bathnes.gov.uk
Domestic abuse

Southside provides help to people who live in Bath & North East Somerset who are at risk of domestic violence and abuse. The working hours are 9am-5pm Monday-Thursday, and 9am-4pm Fridays. Local support services can be found here.
Sight loss support

Sight Support West of England provides emotional and practical support to help people adjust to living with sight loss. Since lockdown this has been either online or over the phone. Now following careful planning, some Covid-secure face-to-face support sessions are resuming on an appointment only basis.

Your Community Sight Loss Adviser will be available at Manvers Street Baptist Church, Bath on the first Wednesday each month and at Midsomer Norton Town Hall on the 4th Thursday each month.

To find out more, or make an appointment please call 0117 3224885 or email For more information on the full range of services visit www.sightsupportwest.org.uk

For more useful information visit the RNIB website: www.rnib.org.uk/
Tune in

Local radio is a great way of keeping up to date with essential information, if you don't already you should tune into BBC Radio Bristol, BBC Radio Somerset or BBC Radio Wiltshire.
Somer Valley FM covers Midsomer Norton, Radstock, Westfield and surrounding villages including Farrington, Paulton, Peasedown, Coleford and Stratton.

Broadcast online and on 97.5fm you can contact at studio@somervalleyfm.co.uk or call 01761 411 755
Bath Radio is a community radio station which has been operating as a hospital radio station for the past 50 years. It now broadcasts to the wider Bath community. Listen online.
Radio Bath provides local news and information, promotes the city and supports its businesses, charities and community organisations.
Keynsham's KTCRfm 105.8FM is now broadcasting 24/7.

KTCRfm covers Keynsham, Saltford, Hanham, Bitton, Warmley, Clutton, Timsbury, the Chew Valley and as far south as Temple Cloud. East to the eastern edge of Bath. North across South Gloucestershire to the M4 corridor and west into many parts of Bristol.
Date published: 2022-03-17
---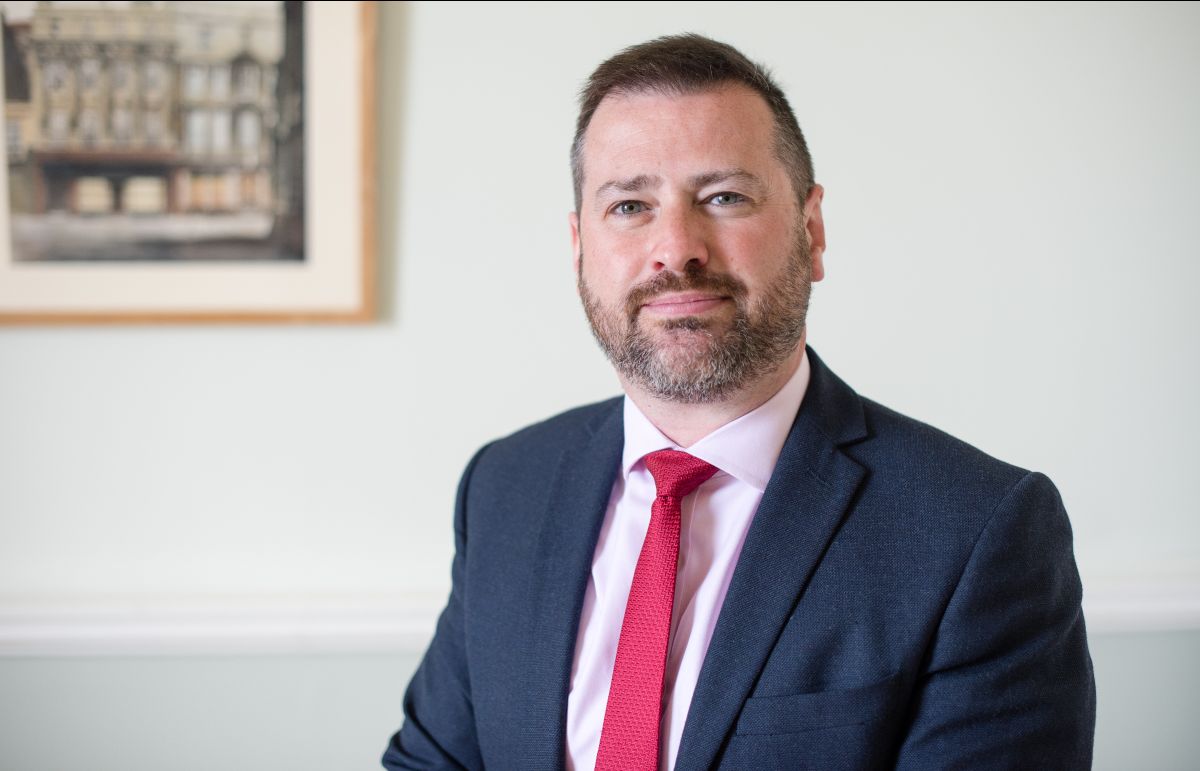 Date published: 2022-03-17
---