Date published: 2022-05-19
---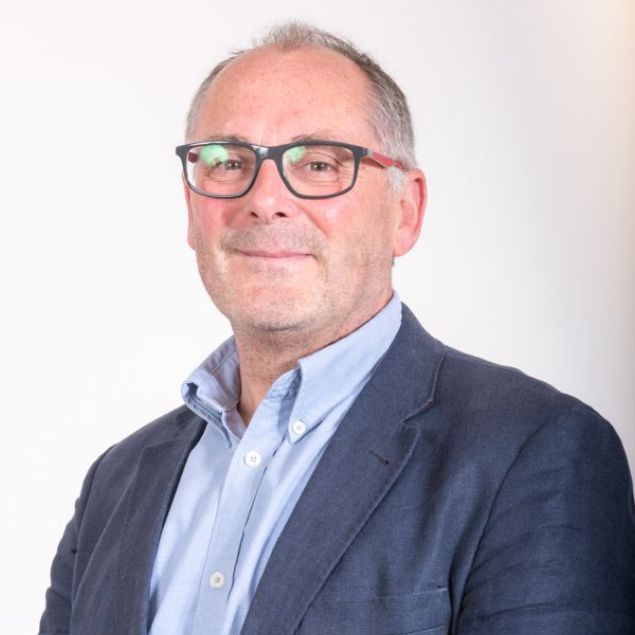 *|MC_PREVIEW_TEXT|*
Coronavirus update 19 May 2022
A message from Cllr Richard Samuel, Deputy Leader of Bath & North East Somerset Council

Many residents, as well as health and social care staff, will be very interested in the report going to the council's cabinet on 26 May about the HCRG Care Group contract.

The contract covers 51 key health and social care services delivered to residents. The council had agreed a recommendation for a three-year extension of Virgin Care's joint commission with Bath and North East Somerset, Swindon and Wiltshire Clinical Commissioning Group (BSW CCG) for these services. However, we were subsequently informed that Virgin Care had been sold to a private equity investor.

This change in ownership has raised important issues and concerns. We have taken proper advice on this and as a result a number of options have been drawn up for us to consider, setting out indicative costs and benefits of the different proposals.

As it is the cabinet that makes this decision, I want to reassure social and health care staff and residents that ensuring high quality services that meet the needs of our local communities is our priority, and that public money will be safeguarded for the provision of front-line services. I want to thank staff who are providing these key services for the patience they have shown as we have sought the information we need before making this decision.

The cabinet meeting on May 26 will be webcast on the council's Youtube channel.

I'm really pleased to report that work on our £39.1million recycling hub in Keynsham is under way. We're investing in the new facility to improve recycling and help meet our climate emergency aims. Our contractor Farrans has been preparing the site in Pixash Lane and we will keep you updated as the build progresses.

Giving people a bigger say is one of our priorities, residents should have a powerful voice in how their services are designed, funded and run. Currently, we are consulting on proposals for residents parking zones to help create healthier and safer streets linked to Liveable Neighbourhoods plans. People living in and around the zones, as well as anyone regularly travelling into them, can get involved and have their say. There are lots of ways to take part either at face-to-face meetings, going online, or joining a webinar. If want a printed questionnaire you can call Council Connect on 01225 39 40 41. Workshops as part of the next step in our Liveable Neighbourhoods engagement are currently also under way.

We are also seeking views on plans for a Somer Valley Enterprise Zone which would create hundreds of jobs and flexible workspaces for businesses. The first step in our six-week community engagement starts today with a webinar this evening at 7pm, which you can join. We've also got information in Paulton Library, Radstock Library or Midsomer Norton Library where you can complete a paper questionnaire if you don't want to go online.

Finally, thank you to the school children, residents, volunteers and partners who helped officially open the new £1.6m Chew Valley Trail yesterday. The 2.7km all-weather walking and cycling path has made the northern section of the lake more accessible for active travel.

Kevin is back next week. Have a good weekend.
Boosters and vaccinations

Not sure what vaccinations you've received? Find out which doses are available for each age group, visit the BSW CCG and click on 'Am I eligible for a booster vaccine?'. Those aged 75+, or those 12+ who have a weakened immune system, should NOT wait for a NHS letter. They should go ahead and arrange their spring booster, if there's been 182 days (6 months) since their last one. Covid-19 vaccinations can also be booked for children aged 5-11 through the National Booking System.
Clinics

There's still time to grab your first, second or booster doses this month:
Saturday 21 May, Keynsham Scout Hut, Ashton Way (10-6pm)
Thursday 26 May, Bath City FC, Twerton Park (11-6pm)
Thursday 26 May, Salvation Army, Green Park, Bath (11-5:30pm)
They will offer:
First and second doses for 12-years-old in Year 8 and above
Boosters for people aged 16+, plus at-risk children aged 12+
Spring boosters for people 75+, plus people aged 12+ with weakened immune system
Additional primary doses for people with severely weakened immune system 12+
Those aged 12 in year 7 and below, can book their vaccination appointment online or find a walk-in clinic on the NHS website. You need to be registered with a GP (or call 119) to book online. You do not need to book or be registered with a GP to use a walk-in clinic.

If you're planning to attend a walk-in, please check the 'grab a jab' website to make sure the site is open on the day.

If you've had a positive Covid-19 test, you need to wait before getting any dose of the vaccine:
4 weeks, or 28 days if you're aged 18+ and or if you're an at risk 12-17 year old
12 weeks, or 84 days if you're aged 12-17
This starts from the date you had symptoms, or the date of the positive test if you didn't have any symptoms. If you or your child have had symptoms of Covid-19, but haven't had a test, you should wait until your symptoms are better to get a Covid-19 vaccine. Talk to a healthcare professional at the site.

Don't forget, you can still 'grab a cab' to your planned vaccination appointment. The vaccination must be pre-booked and evidence of the appointment must be shown to the taxi driver. Evidence can include a screen shot on a mobile phone or a tablet, or print out.

If you need a translator, have difficulties communicating or hearing, or are a British Sign Language (BSL) user, use textphone 18001 119 or the NHS 119 BSL interpreter service.
Council updates residents on tackling gulls

Households and businesses in Bath and North East Somerset that are experiencing issues caused by gulls are being updated on new interventions under way to tackle the problem.
Make the most of the Bath Festival

Tickets are still on sale for events taking place over the final weekend of the Bath Festival. There are discount for under 26s, students, pension credit receivers and deaf and disabled people.

For the full programme visit the website, or pick up a festival programme from The Forum. To book call Bath Box Office, 01225 463362.
Afternoon of crime fiction

Visit Bath Central Library on Saturday 28 May between 2-4pm, for an afternoon of crime fiction. Andy Griffee, author of Johnson and Wilde crime mystery series, will be talking about crime fiction's current popularity. Andy will explore its many sub-genres and talk about why he chose to set his own books on the UK's canals and waterways.

Tickets are free, but please book your place.
Recycling & rubbish collections

Please help our crews by sorting your recycling to help speed up collections. Keep missed boxes out and we'll get to them as soon as we can. Please be patient – our crews will get to you. Updates can be found here.
Latest Government guidance
The Library at Home service

If you, or someone you know is unable to visit the library, why not try the Library at Home service. This is a great way to connect with new friends and volunteers through a love of reading. You can access books and audiobooks, regardless of your situation.

To find out more visit the website, or email HomeLibraryService@bathnes.gov.uk.
Employment and Skills Drop In at Bath Library

If you need help looking for work, training or even starting your own business, why not pop along to the employment and skills drop in sessions at Bath Central Library, from 11am to 1pm, Monday to Friday.
Employment and Skills Pod

Are you returning to work after a short or long break? Perhaps you are already in work and planning to change the direction of your career? The Employment & Skills Pod can help you find the right opportunities.

Since launching in March 2021, the Employment & Skills Pod has supported over 150 BANES residents with their job, business and training goals.

Call us now on 0300 247 0050 or email us on EmploymentSkills_Pod@bathnes.gov.uk. You can also find out more on the website.
Live Well B&NES: information for all

A web-based resource providing information, signposting and support to residents in Bath & North East Somerset has launched.

Live Well B&NES provides a wealth of useful information, signposting and resources for families, including Ofsted registered childcare, children and young people with additional needs (our SEND Local Offer) and adults needing care or support to live independently.

Information, services and groups are regularly added to Live Well B&NES. If you work with, support, provide services or run groups for children and young people or for adults needing care or support (such as older people, adults with physical disabilities and/or sensory impairments, people living with mental ill health), and haven't already registered - make sure you're included! It's free and takes less than five minutes to register.

Find out more:
https://livewell.bathnes.gov.uk/
www.facebook.com/livewellbathnes
www.instagram.com/Youth_Info_Bathnes
Future Bright

Do you know someone who is in work and wants to take the next step in their career? Future Bright offers FREE careers coaching, support and access to training. Future Bright Careers Coaches work with local residents to develop the skills and confidence needed to improve their work and pay.

For more information go to www.futurebright.org.uk or give us a call 01225 395555.
Specialised dementia groups in B&NES

Age UK Bath & North East Somerset are starting two new specialised Dementia Groups, which are now running weekly in Midsomer Norton & Bath.

These groups are a safe, fun environment for people to come for activities and friendship. Staff are trained in Maintenance Cognitive Behaviour Therapy which helps concentration, confidence, memory and wellbeing.

You can find out more here or call 01225 466135.
Do you look after someone else?

If you support someone who has a disability, illness, mental health condition, addiction or who needs extra help as they grow older, Bath and North East Somerset Carers' Centre is here for you.

Their friendly team will listen to any concerns you have, offer practical advice and access to free wellbeing activities to ensure you're happy and healthy in your caring role. Contact our freephone support line: 0800 038 8885 or email us. We're available 9am-1pm, every weekday.
Support available from the Community Wellbeing Hub

Anybody who is a resident of Bath and North East Somerset can benefit from support from the Community Wellbeing Hub, including those people who are isolating due to testing positive for Covid-19 or being in contact with someone who has Covid-19.

A collaboration between Bath & North East Somerset Council; HCRG Care Group; the 3SG; Bath and North East Somerset, Swindon and Wiltshire Clinical Commissioning Group; and other third sector organisation representatives. The team can offer a range of support services such as mental health, returning home from hospital, income, housing and benefits advice, emergency food, as well as lifestyle services for help with stopping smoking, getting active or losing weight.

To contact the Hub:
Phone: 0300 247 0050.
Email: cwhbanes@hcrgcaregroup.com
Website: http://communitywellbeinghub.co.uk
Text: 07870 868368
Opening hours: Monday–Friday, 9am until 5pm

If you need to contact the council about its services please ring Council Connect on 01225 394041 or email Council_connect@bathnes.gov.uk
Domestic abuse

Southside provides help to people who live in Bath & North East Somerset who are at risk of domestic violence and abuse. The working hours are 9am-5pm Monday-Thursday, and 9am-4pm Fridays. Local support services can be found here.
Sight loss support

Sight Support West of England provides emotional and practical support to help people adjust to living with sight loss. Since lockdown this has been either online or over the phone. Now following careful planning, some Covid-secure face-to-face support sessions are resuming on an appointment only basis.

Your Community Sight Loss Adviser will be available at Manvers Street Baptist Church, Bath on the first Wednesday each month and at Midsomer Norton Town Hall on the fourth Thursday each month.

To find out more, or make an appointment please call 0117 3224885 or email For more information on the full range of services visit www.sightsupportwest.org.uk

For more useful information visit the RNIB website: www.rnib.org.uk/
Date published: 2022-05-19
---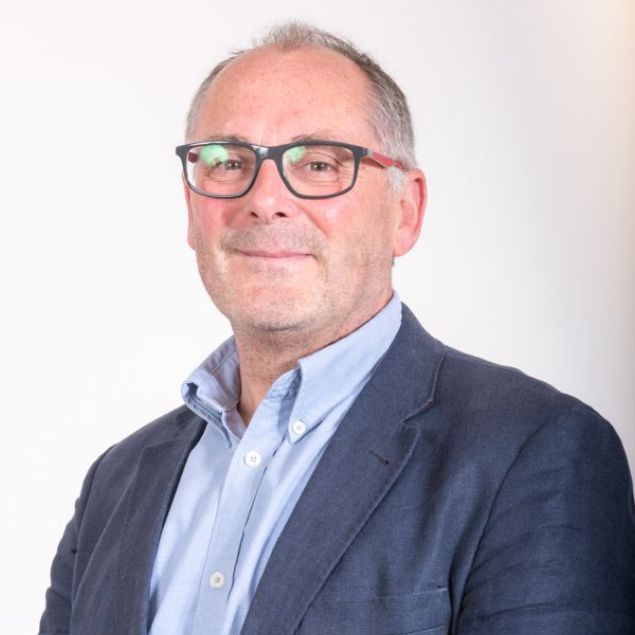 Date published: 2022-05-19
---